X Music Festival Returns to Cardiff
Review: X Music Festival, Cardiff
The Experience:
Cardiff seemed to be the place to be on the 3rd and 4th of June as some of the biggest acts the city has ever seen were performing in one place. X Music Festival returned for a second time taking over Bute Park to create one of the best festival atmospheres that I have ever experienced. Everything seemed to fall into place as the sun made a rare appearance to ensure that festival-goers were really starting to feel as if it were summer.
The introduction of the cashless wristbands caused a bit of a fuss at the start as the queues to get in were long enough without having to queue further just to put your own money onto your wrist. The reasons behind this are simple and acceptable enough as it made it less likely for you to lose your money whilst trouncing around the site. Anything left on the band at the end was easily refundable and this system, although sometimes unforgiving, can been seen as a considerable success for the festival.
The number of food and drinks tents combined with the fast payment method made the queues for chips, Carlsberg and cocktails short and fast, and as far as I could tell, one of the best managed parts of the festival as a whole. The only complaint I could have is the prices, compared to similar sized festivals, such as Love Saves the Day in Bristol, the price for a drink was quite steep with a beer or cider being £4.40 and a small cocktail being as much as £7.10, as well as the food not being on the cheap side either.
The VIP area was underwhelming and not worth the extra money. Nicer toilets, though, was a big selling point of the VIP area, and yet was let down by their small size. Queues were still large. Any time spent in there was only wasted as anything worth seeing or attending was in the main arena.
The Music:
Now to one of the greatest festival experiences I've ever had. Not one act that I saw disappointed with Australian producer Flume being a standout. Starting at the Lunacy tent, with DJ Barely Legal and Astroid Boys, we then moved over to the X Fest Main Arena to see UK producer and Lobster Boy label boss Redlight before heading back for Shy FX and Preditah. Craig David's TS5 on the main stage was everything I could of expected with influences from both his background and his newer tunes. Both his long time fans and his newer fans had something to enjoy with his set.
I decided to end the night with Royal-T, DJ Q and Flava D (TQD), which as expected, was a bassline adventure and masterclass. Anyone who has seen the trio live before or even just watched their Sheffield Boiler Room knows that they can really move and surprise a crowd. There's some songs you can bet your house they'll play including DJ Q's 'Rocky' for example, but they mix it up all the time with songs that you wouldn't think would fit, in this case Skepta's 'Man' was dropped with almost every member of the crowd joining in with the lyrics. The only negative I could put on this set was that it did stop fairly abruptly, which was the sobering sign the fun was over for the day.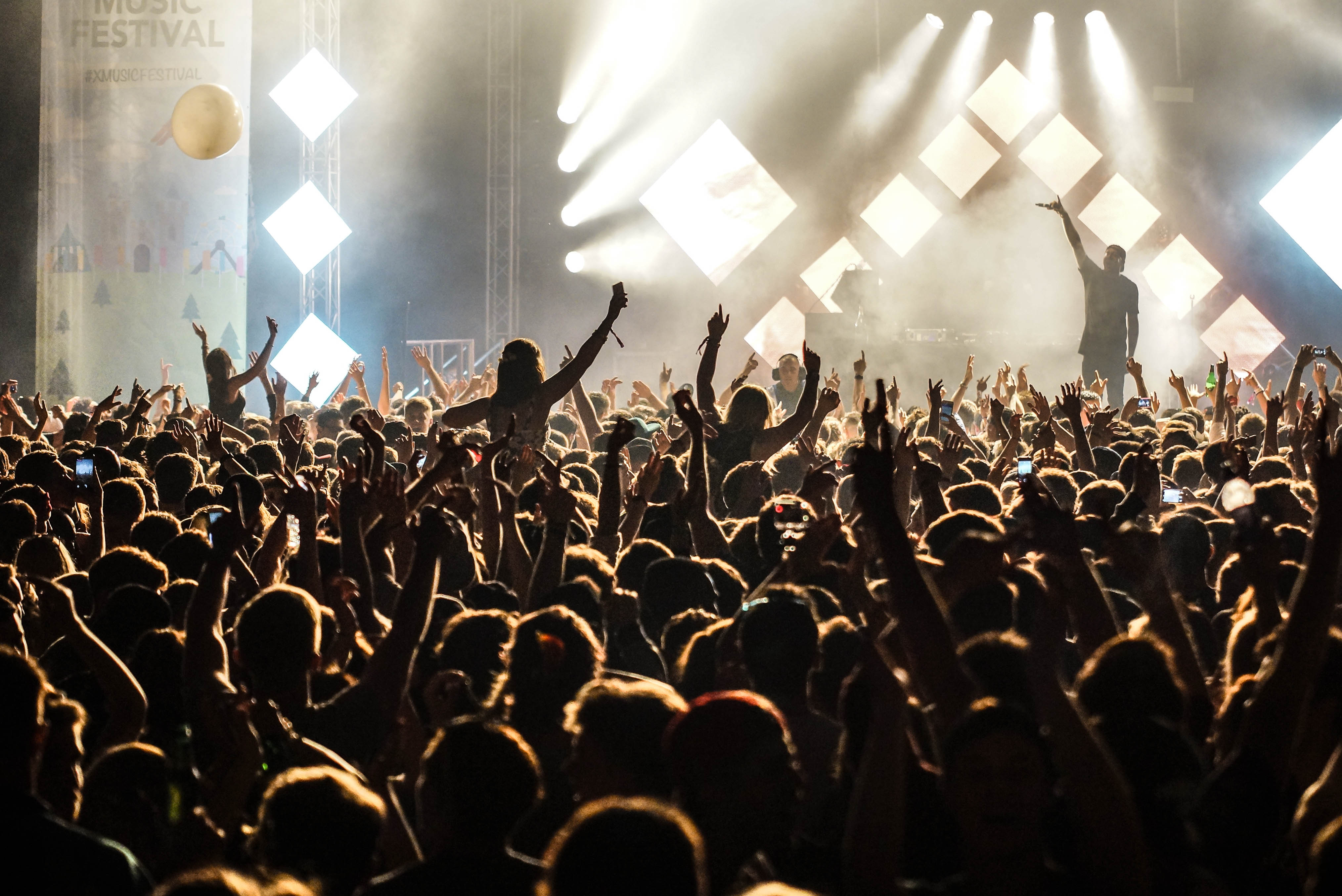 Saturday didn't start so well as the first act I went to see happened to be Stormzy. A half an hour set with a 10 minute DJ warm up wasn't what I expected to see from a someone who seems to be at the top of the grime genre, in a city where grime has a such a huge following.
Snakehips, who I haven't heard much of before this event, performed a very decent afternoon set, which, along with the great weather, was a nice way to prepare for one of my most anticipated acts of the weekend; Bristol bass duo My Nu Leng. I'd seen these guys a number of times before, and they've never disappointed me, but that evening they, and by 'they' I mean one half of the duo Tommy, was on another level. They don't stick to a specific genre or at least bend genres to create an indescribable 'My Nu Leng sound', and in that tent, it was perfect. Going from 'Pulse X' to 'Katy on a Mission' to Bicep's 'Just', I couldn't think of a better live performance I've seen, apart from one…
Flume. I was expecting a lot from this set so I got in early and got as close to the front as I could, waiting thirty minutes for him to start. The smoke and the dark blue aura covered the stage as Flume began in typical Flume fashion. Bright white flashes made you catch a glimpse of what was coming and then the lights came up as 'Holding On' came in. The best and most intense visuals and lights I've ever seen flooded the stage entrancing the audience into the music. One of the main worries leading up to the show was that Flume's second studio album that had just been released, meant he wouldn't play many of his classics, but he proved us wrong playing a large majority of his 2012 self-titled album. Flume was the epitome of a live DJ performance, with the Flume Remix of 'HyperParadise' being a personal favourite.
X Fest Cardiff definitely gets some of the best dance acts the UK has to offer and I'm definitely planning on attending X Fest 2017. I would tell anyone that is thinking about it to pay the money for the weekender and see everything, especially if you're based in Cardiff or anywhere near. They're onto a winner here…
Organisation 7/10
Music 8/10
Site Setup 8/10
Festival Communication 7/10
Attention to Detail 5/10
Creative Content 6/10
Value for Money 8/10
Overall 7/10