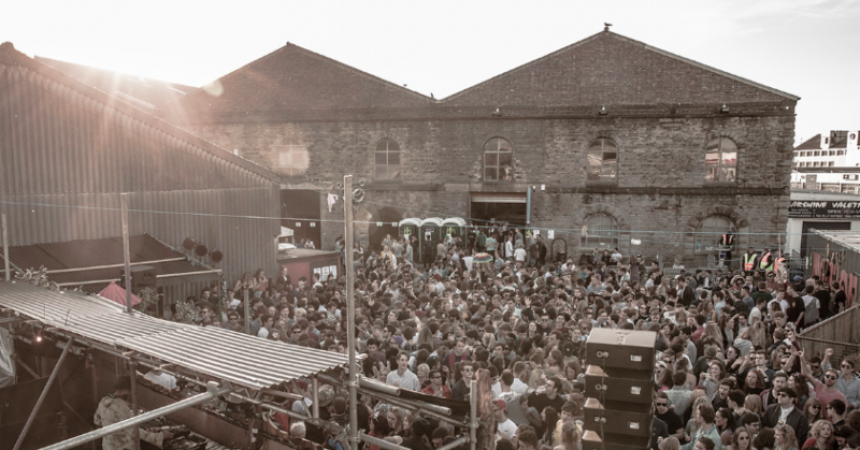 Bristol's Motion Hosts Sequences Festival
Just when the doom and gloom seems to be overwhelming, the world seems to be in tatters and the point of getting out of bed in the morning becomes hazy and unclear, the good people of Bristol have been reminded that when there's a will, there's a rave. Making its debut on July 23rd, Sequences Festival looks to bring an engaging assortment of underground sonics to Bristol's super-club Motion. Whilst it may be slightly disingenuous to describe Sequences as a 'festival' rather than a day event, (there will be food and portaloos, but without grass or tents does it really count?) it is so packed with big names as to make many a weekend festival green with envy.
The day, from 12.00 'til 10.30, will make use of the (hopefully) good weather and Motion's expansive outside areas; the front yard and the crane yard that attendees of previous day parties will recognise, as well as a brand new warehouse. Each area has a particular label, a particular sound, and an accompanying world class sound system.
Drum and Bass heavyweights Critical curate one of three stages, powered by the Void Incubus, a system set out to be the market leader for all dance music. Set up by Kasra in a north London front room in 2002, Critical has grown into one of the most successful independent labels in the UK, with a continued drive to release the best the genre has to offer. They now sell out shows across the country and have their own night at the world famous Fabric in London, but have assembled an extra-special roster for the party. Kasra will of course be on the 1s and 2s, and is also bringing Austria's Mefjus and his exceptionally heavy basslines, as well as a strong local contingent consisting of Sam Binga & Redders, as well as Foreign Concept, Emperor and Hyroglifics, who have adopted Bristol as their spiritual home. Noisia, though, will take the headline slot. The trio from Gronningen, whilst not signed to Critical, specialise in neuro and have amassed millions of YouTube views following high profile releases on main stream electronic labels.
Next up is the infamous dubstep consortium deep Medi. Mala's label is synonymous with the genre, having released a plethora of defining hits across its 10 year history. The boss from Croydon takes the headline slot, supported by Bristol's Gorgon Sound, local underground heroes Kahn and Neek's dub oriented alias, made famous by 2012's 'Find Jah Way'. The most eyebrow raising addition is Sir Spyro, not because of a lack of talent, but since his sets tend to be much more grime oriented. It will definitely be one to watch, especially if he adapts his set accordingly. Mungo's Hifi will be lugging their legendary sound system down from Scotland to power the stage and will be performing on the day. Apart from obvious musical similarities that unite the groups, they previously collaborated with Swindle of Deep Medi on 'Global Dance'.
Last but not least is The Blast, whose regular appearances at Motion, and always to a packed crowd, have ensured that they never disappoint. The home grown theme continues with the Dirt sound system, a local favourite which has also shaken the streets of Notting Hill at Carnival. Novelist probably needs the shortest introduction of any act, such is his recent notoriety. Releases on XL Recordings brought him to fame on the wave of grime renaissance, but he is forging his own path with his original genre, Ruff Sound. Also performing are Levelz, a collection of northern artists, most famous of which are Chimpo and Swamp 81 MC Chunky. Their sets are fantastically varied and are vaguely reminiscent of you and your mates fighting over the aux at pre drinks, except on a massive sound system and with seamless mixing. It is definitely not to be missed. 
Tickets are still available on third release for £25.
https://www.eventbrite.co.uk/e/sequences-tickets-24460212153?aff=Facebook
There is also an official after party, with its line up announced on the day.
http://www.eventbrite.com/e/sequences-festival-x-complex-afterparty-tickets-26376271137?aff=Facebook