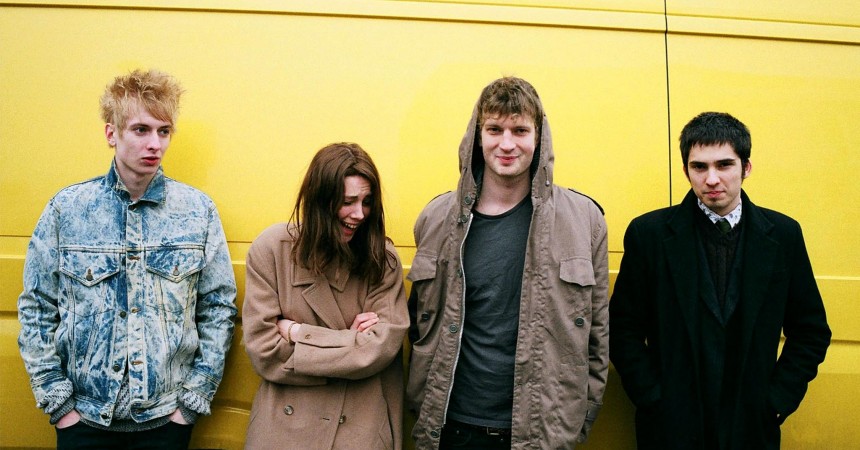 Wolf Alice & The Magic Gang at The Old Fire Station, Bournemouth
After seeing Wolf Alice at The Wedgewood Rooms in Portsmouth last year we thought they might have something that would send them soaring in popularity. The indie band supported Alt-J on their headline tour in February, and now, with the debut album on its way, the band have set about their biggest tour yet.
Lead singer Ellie Rowsell and lead guitarist Jeff Oddie met in 2010 and started gathering an audience. Over a short time Wolf Alice morphed from acoustic double act to electric four-piece, whose folky sounds were given a grunge-garage-pop makeover. Two EPs later, and an album waiting in the wings, sees Wolf Alice drawing a bigger and bigger crowd. At Bournemouth's The Old Fire Station this was no exception; a sold out gig.
The 22-year-old lead girl has breathy, sweet vocals, and the band's restless spirit comes across fully on stage. The band's success has been in bringing together multifarious styles with pop melodies and earworm choruses. Wolf Alice have attention grabbing music, and whatever you out their new found success down to, you can see that these four will go far.
In Wolf Alice's shadow were rising London band The Magic Gang. The band describes itself as, "music for your mind/body/spirit/soul." Although that sounds slightly pretentious, the indie-rock group make good with their new song 'Alright'.
The Magic Gang's sways with a crunchy catchiness, that can definitely be compared to Green Album-era Weezer, and to sunny 1960s power pop. The Magic Gang made for a different, yet musically attractive support, and I'm sure, just like Wolf Alice, we'll being them again soon on their own tour.