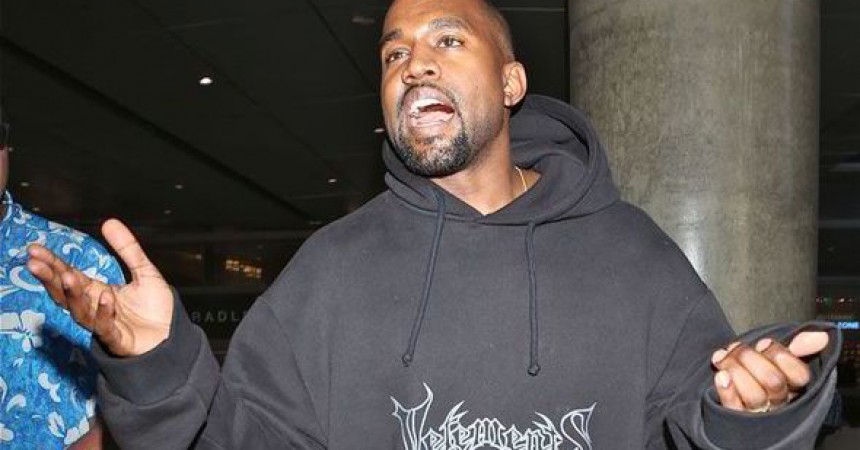 Why Is Kanye West Headlining Glastonbury Such An Issue?
Why has last week's announcement of rapper Kanye West headlining Glastonbury caused such an issue with absolutely everyone? Even those who aren't musical fans. The news unleashed a torrent of criticism as it does every single year. But, 2015 has been a bit different. A change.org petition started, which was guaranteed to achieve nothing except for the order of the news agenda, making journalists interview the cretinous human who started it.
This is Glastonbury! The ultimate "celebration of talent, open-mindedness and diversity", as Emily Eavis described it. The one place on earth where Metallica, Dolly Parton and MGMT can legitimately co-exist. This is the first time in the festival's history where a headline announcement has been met with such a negative response. And, yet one of last year's spots was handed to Metallica; surely the antithesis of the "peace and love" mantra that comprises Glastonbury's very foundations.
So, why has the Eavis' announcement of one of the most controversial artists of our time caused this much of a problem? What is such a big problem that so many people want the slot cancelled, and replaced with a rock band? Apparently, he's obnoxious, and although true, is Liam Gallagher any better? Even Taylor Swift's sweetness is replaced by overwhelming smugness at times! He doesn't write his own songs? Sure, there are extra writers and producers of West's tracks, but that's the nature of hip-hop.  Kanye's raw talent speaks for itself, and yet I'm pretty sure in Liam Gallagher's case that his brother's songwriting talent is a tier above his own. Kanye is self-obsessed. Constantly gassing about himself, and calling himself a God. This isn't new either though. The Beatles; apparently bigger than Jesus, and just take a quick glance at Liam "Beady Eye will be bigger than The Beatles ever were" Gallagher. Definitely showing off the colours of egotism.
This just shows that there aren't many things you can say about Kanye that don't apply to 95% of the world's biggest rock groups. What is it Kanye West has that Liam Gallagher and co don't? Lets talk about the racial element for a second. Is all of this because Kanye West is black? It's apparently ok to have an outspoken white rockstar but not the same type of black rapper/hip-hop artist!
But, whatever people say Kanye West is headlining Glastonbury. I'll certainly be going to see him. If you love and appreciate music, then no matter what someone is like off the stage, it's on the stage that counts. If you've got a ticket to Glastonbury that'll be heading back because of West. Then, feel free. Because the more Kanye lovers at Glasto this year, the better!