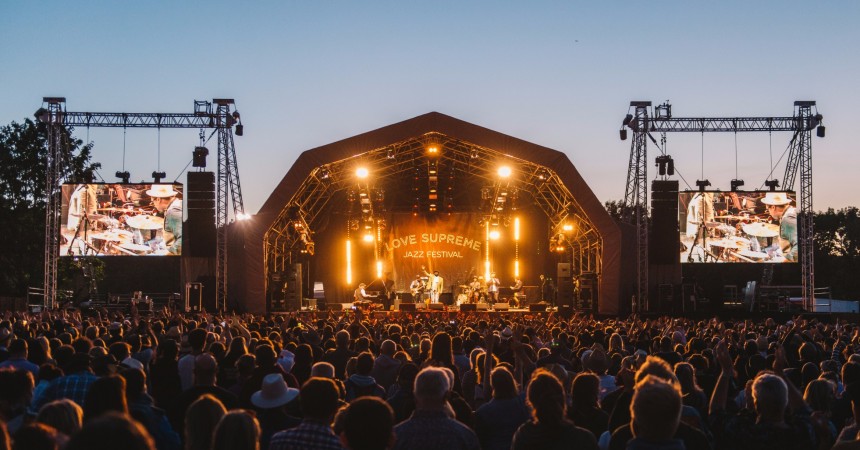 Love Supreme 2018
Now in its sixth year, and set in the grounds of Glyde Place in lovely East Sussex, Love Supreme Festival brought out another unbelievable lineup of world rebound artists with the likes of Earth, Wind & Fire, Elvis Costello and Steve Winwood taking us back to the good old genres of jazz, funk and soul. This niche festival took place at the end of June, stunning a mixed demographic of avid festival goers and jazz fanatics. The three-day event was met with a wonderful weather forecast of pure sunshine and clear sky only adding to the festival experience, making it more relaxing, enjoyable and definitely one to remember this summer.
Elvis Costello, who began writing songs at the age of thirteen shown with 2017 marking the fortieth anniversary of his debut record "My Aim is True". This legendary English musician hit the music stage as if it was his last. His whole performance was very honest as he performed each song with such passion and integrity. The set was beautifully complemented by his talented band, The Imposters. It's impressive how they manage to sound exactly how their records sounded several decades ago.
Supporting the big headliner was one of the most recent and exciting music projects that came in the form of Mr Jukes, who I'm sure surprised a lot of the audience who have not heard of them before. Mr Jukes is a solo/collaborative piece fronted by Bombay Bicycle Club's Jack Steadman, who shaved his head shortly after he left the band. His album as Mr Jukes, "God First", was released in mid-2017 and received huge praise from the critics; most especially in the modern jazz scene. His following from his previous band definitely made it easier for him to be recognised but nevertheless, talent and output-wise, it's very well deserved.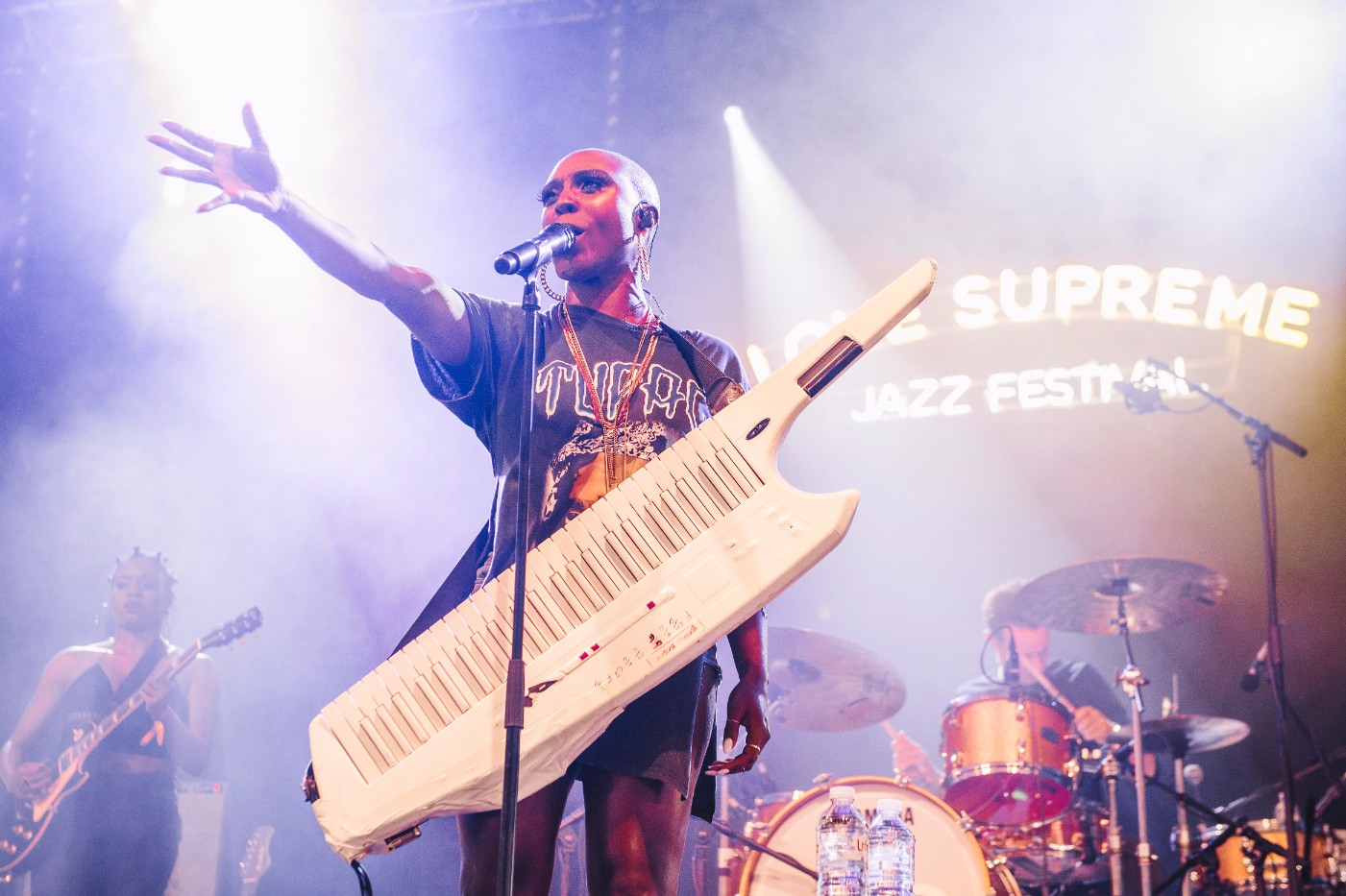 Another surprise of the Saturday lineup was Portico Quartet, whose sound stood out from infusing modern electronica and ambient house combined with soft jazz. Their one hour set was pleasantly different but magical in a way that it can almost put anyone in a trance fixating on the visuals presented to the crowd. It was breath of fresh air knowing that bands like this exist as experimental music can sometimes be a difficult task let alone produce a collective harmonious beat, most especially in any attempts to revive jazz with modern electronic equipment.
As a continuation of this celebration with old-school soul and jazz, Sunday's lineup was even heavier than Saturday with the likes of George Clinton and Earth, Wind & Fire performing just hours apart. It was unimaginable how excited the crowd was as they rushed to the artists' allocated stages. Firstly, George Clinton and Parliament Funkadelic took funk to another level. They absolutely raised the bar when it came to playing pure funk and psychedelic music; they would not be Funkadelic after all if they failed to do so. Their eclectic sound is so distinctively psychedelic that it's instantly recognisable to any fans of the screen.
Just when you thought it couldn't get any better, legendary group Earth, Wind & Fire hit the stage bringing every bit of energy they had into their set. Their music could honestly bring anything back to life. They found the perfect balance between playing their dance-y disco tunes and powerful ballads, which was an absolute delight to watch. It was such an honour to watch Earth, Wind & Fire bring the much-loved music from the 80's and 90's back on to the UK, something I'm sure would of mad my parents have mad music envy. It was truly an experience that was incomparable to anything else. Even if you did not know any other songs apart from their iconic track "September", the build-up and wait was worth every single second. Music like this that gives you goosebumps makes for the best live performances on the planet.
As a whole, the general atmosphere of the festival was family-friendly. It felt just like the perfect festival to go to with your friends and family, which is definitely worth travelling for. The general capacity of the venue was considerably met but it was definitely more spacious than most other festivals out there. Love Supreme Festival succeeded in making anyone and everyone feel welcomed regardless of their demographic. It is always a worry when the weather updates do not agree with a pending festival but this weekend was an exception; having amazing weather on your side as you listen to remarkable bands from yesteryear as well new and upcoming artists is an experience and a half. Collectively, it is always pleasant to see how such a beautiful genre of music can bring people together. This festival has surpassed my expectations and I cannot wait to see what's in store for the next few years as I predict bigger and better things for Love Supreme!