Boomtown 2015
Only on the mad streets of a field in Winchester will you see costumed cowboys and pirates lure you into hidden parties, narrow passageways and themed rooms. This, of course, is the annual Boomtown Fair; one of the UK's best, completely non-commercialised festivals. The whole place is a make-belief town built with so much attention to detail. Mayoral elections, passports, political statements and a historic backstory all make BoomTown one of the best festivals, now spanning seven years. BoomTown runs on the tried and tested blueprint where public interaction and entertainment takes precedent over headline acts and lineups.
Boomtown 2015 saw 40,000 people immersing themselves in the town of dreams. Like any town, Boomtown has its interesting and unique quarters. From Wild West to Mayfair Avenue, each area of the festival is themed, with an overarching story that has so far split each festival into seven 'chapters'. This year, the festival's many actors sparked off a revolution against the autocratic town mayor; walls plastered with anarchist propaganda. Perhaps, a political statement at some of the things going on in today's modern world. 
The setting for the festival is perfect; half in the open and half engulfed in surrounding woods. All in the heart of the South Downs. Stages are totally integrated within the forrest areas. Stages boasting house, techno and drum & bass music are set in several different locations under the shadows of trees. It's all a very different experience, but is so unique it cannot be topped. For those who've been to Glastonbury, imagine Shangri-La as being the whole festival. That's Boomtown! And, if you love Glastonbury, you'll love Boomtown.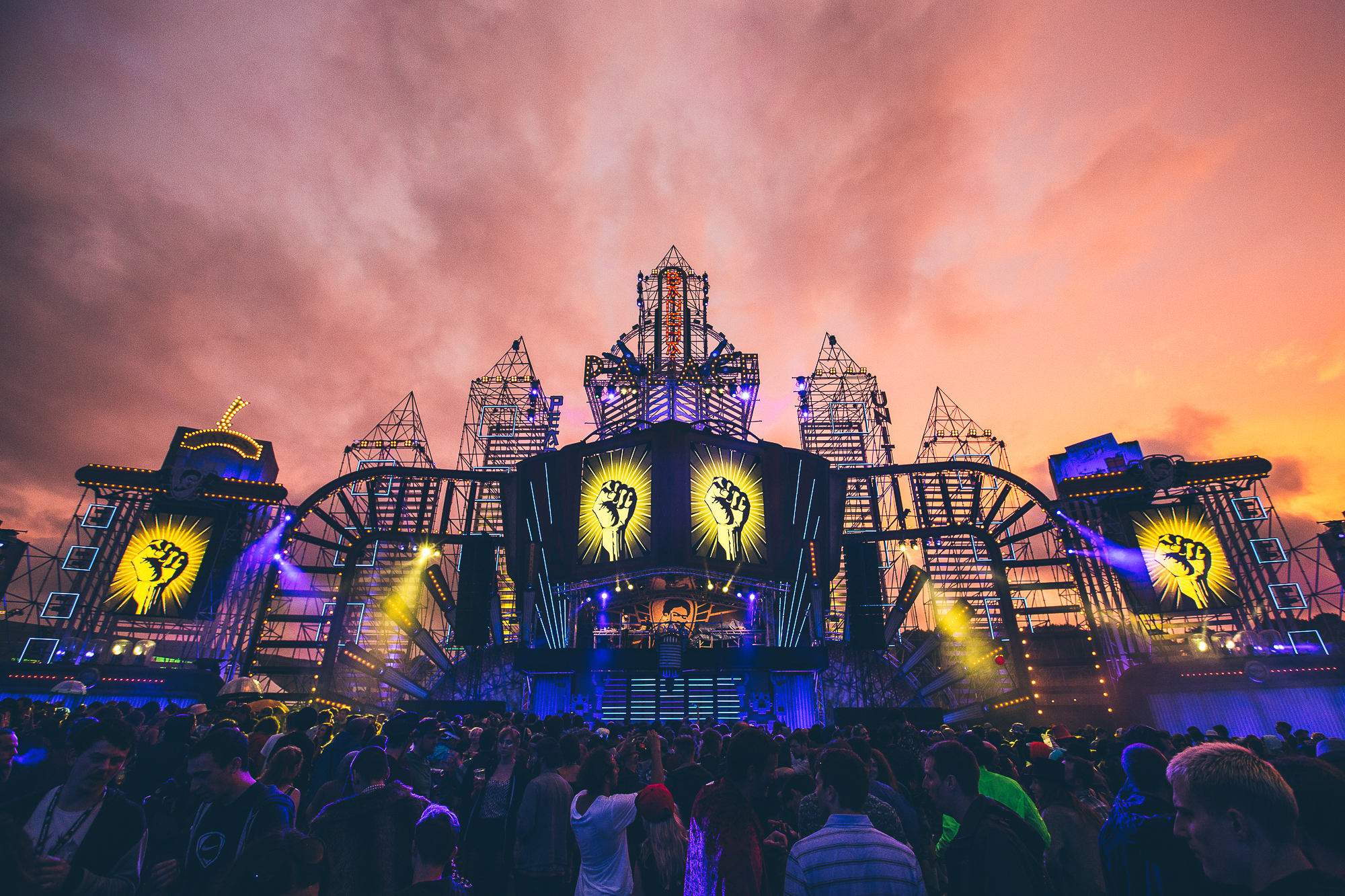 Boomtown's focus on UK hiphop, drum & bass, scar and reggae always gives for an interesting lineup. Stephen Marley, Flogging Molly, Gorgol Bordello and Caravan Palace were just a few of the top acts on offer. Thursday is always a day for exploring. Boomtown has so much to discover, and searching the woods for the many stages buried inside was an experience on its own. Friday evening we ventured to the Lion's Den to see jungle DJ Shy FX do his thing with our night being  centred in the Circo Bassline with BBC Radio One's Monki, Toddla T and Cause & Affect all playing sets.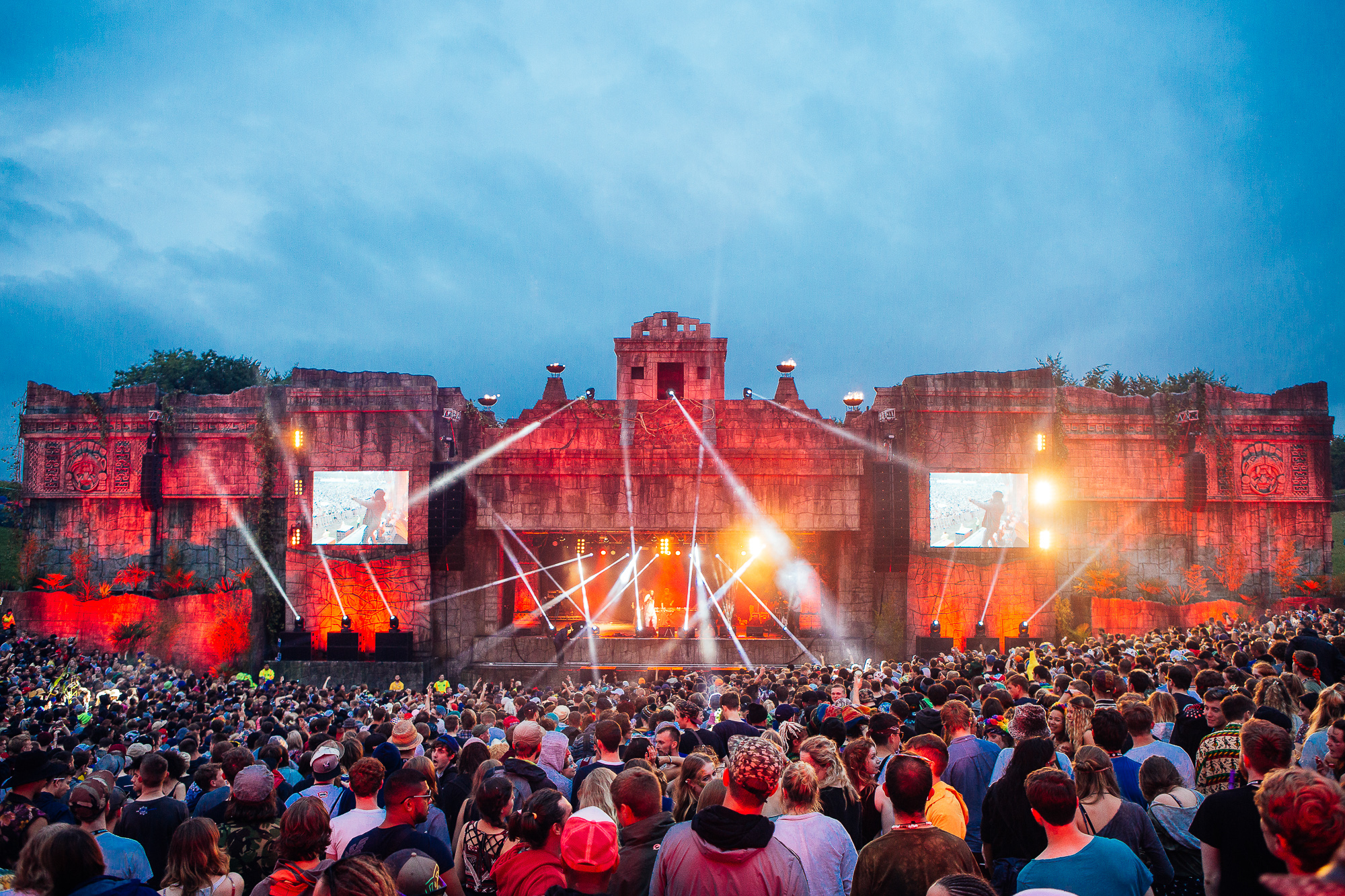 Saturday night was electro-swing favourites Caravan Palace headlining the Town Centre. Their high energy, positive set was nothing like we'd seen before, and is definitely a one of the defining moments that makes Boomtown so different to other festivals of this size. We spent a lot of Saturday night at the Circo Bassline again because of its lineup. bassline favourite Preditah played an engergetic set to a full tent, followed up by BBC 3 drum & bass jokers Kurupt FM, as well as DJ EZ and DJ Q.
Sunday was not a disappoint either. Gypsy-punk band Gorgol Bordello headlined the Town Centre. Sunday was a night with a lot of great jump up DnB to keep the party going; shame it all had to stop at midnight!
Some festivals tend to leave the festival revellers wandering around longing for something else to do, especially when the music stops, but Boomtown's fun and wild atmosphere fuelled with circus performers, jailhouse ravers, conga lines, pillow fights, burlesque, all night raves…it's simply time to call it a weekend. Which, I guess, does leaves you craving more. We are already counting down the days to BoomTown 2016.
Boomtown doesn't just stop at music and creatives. There are activities to be explored and sought out in the assortment of rooms in town. An 80s-style roller disco allowed people to dance about in style, but also provided people watching with some afternoon entertainment by crashing into one another every few minutes. Another small room boasted the children's game 'Popup Pirate', where you could take a pew for a few minutes and enjoy a game. Pass-the-parcel was also being played in the so-called 'Post Office', adding to the afternoon's entertainment. 
Boomtown Fair is the only festival we've been to, so far, that even comes close to rivalling Glastonbury. Sadly the policy at BoomTown, is that fact that all music must end at 12am on Thursday and Sunday night. How can I explain and sum up the Boomtown Fair to you? Well, the fact if the matter is I can't. Well, not very well. Just go and experience this amazing piece of art, and you'll never ever not want to go! Discover the mysterious, wild, mad and epic. Tickets for Boomtown Chapter 8 (2016) is now on sale, so don't delay: www.boomtownfair.co.uk.
Organisation 9/10
Music 7/10
Site Setup 7/10
Festival Communication 8/10
Attention to Detail 9/10
Creative Content 10/10
Value for Money 9/10
Overall 9/10