Featured Review: Yannis Philippakis' MILK. at Rye Wax, Peckham
When a band becomes as successful as Foals the opportunities to see them perform at an intimate gig become ridiculously few and far between. Back in January, the band's frontman Yannis Philippakis gave us the delightful news that he would be starting his own night in Peckham once a month with an incredibly limited capacity stating, "I want to make a club night that me & my friends would want to go to. Where the night acts like a sort of dream collider of different musicians in the hope of the surprising, the life-affirming & the downright dirty. A night that is liberating for both audience & musicians who'll get to play outside of their usual confines." Dubbed MILK., the event has been running at one of Peckham's most beloved independent music venues Rye Wax and will continue every month fusing together a unique combination of thought out lineups and an organic approach to improvisation.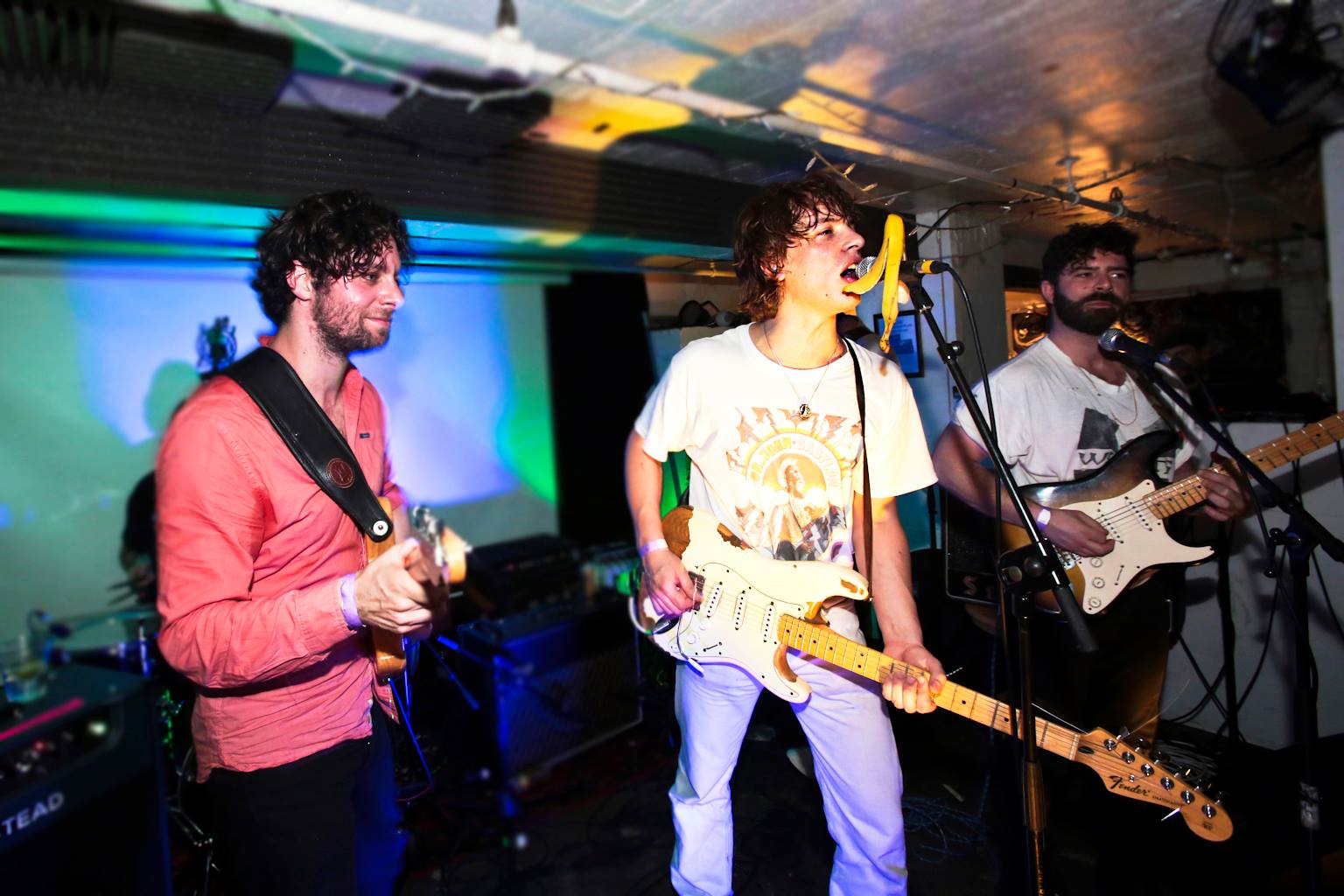 The hundred capacity nights have so far featured a number of different artists playing together in a makeshift band. Thus far Edwin Congreave from Foals, Felix White from the now broken up Maccabees, and Thom Sonny Green from Alt-J have all been involved. This is an incredible opportunity for indie music lovers to gain such a unique experience in such a tiny venue. After a roughly hour-long set, the music focus is turned to high-quality underground dance music. A DJ holds the fort keeping the party going for hours.
Philippakis made sure March's edition of MILK. was upto scratch. The first hour wetted our musical appetites with another MILK.-style surprise. Peace frontman Harry Koisser stepped up to take charge of vocals and guitar, playing through a relatively heavy set. It was intriguing to hear a number of different musical styles coming together so coherently. The gig seemed as if it were practised a thousand times but in truth, this is not the case and only highlights the many musical talents of each performing. Limited edition hand-cut vinyls of the previous MILK. night were on offer too.
You have to be quick if you want tickets to this event though. MILK. 3 sold out in less than five minutes! Although there will be a break in April, MILK. will return to Peckham in May. Don't miss out on such an incredible thing: MILK.
THE GIG IN REVIEW:
Incredibly limited tickets meaning an intimate experience.
The opportunity to see international selling artists at a tiny venue.
A diverse range of music from a live band and from DJs.
Photos taken from the MILK. London Facebook page. Both show the first two MILK. events. Above; MILK. hand-cut vinyls.