White Lies at The O2 Academy Bristol
The London post-punk three piece indie band White Lies have been quiet for over eighteen months, until last June when the group released their first single since 2013. White Lies have now recorded four studio albums; their latest being 'Friends', released in October 2016. The band was formed in 2007 and the releases of their original singles 'Death' and 'Unfinished Business' were so well received it earned them tours and festival appearances both in the UK, a headline slot at BBC Radio 1's Big Weekend 2009 and a spot on the 2009 NME Awards Tour. Ever since the band has continued to perform consistently.
The release of album 'Friends' has meant a subsequent end of year UK tour for the trio. Although 'Friends' has not reached the positively dizzying heights on the band's third and best album 'Big TV', it does live up to what the group has to offer. White Lies' distinct post-punk sound is very much at the epicentre of the record, but they definitely have explored new sounds. The group's first album has a darker twist, but 'Friends' puts more of an upbeat indie pop sound to many of the tracks.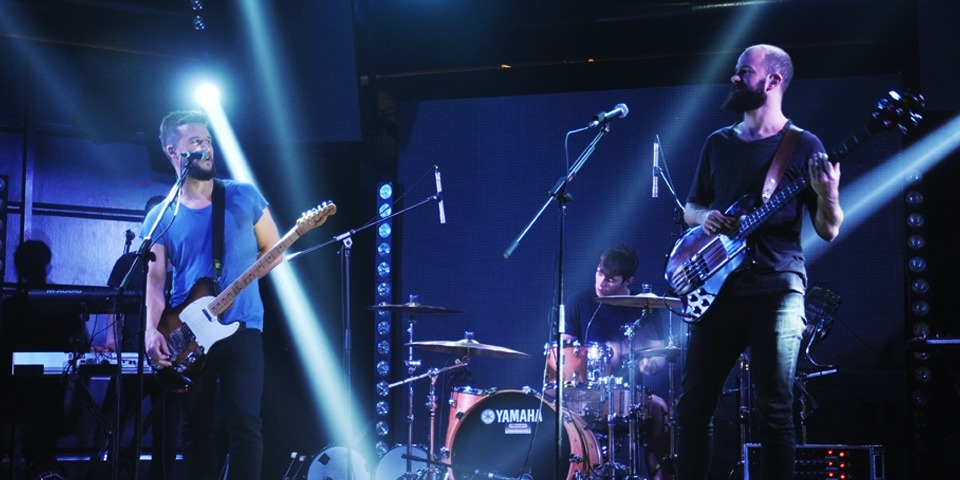 We saw White Lies on the very last date of their UK tour. Playing at the O2 Academy in Bristol, the three-piece, along with their live keyboardist, played an eclectic mix of tracks from each of their four albums. The sold out venue erupted when Harry and co entered the stage, kicking off with 'Take It Out On Me', the first single from their latest record. The trio ended with classic White Lies tune 'Death', followed by a three-song encore including 'Big TV', new track 'Come On' and 'Bigger Than Us'. The group's live compositions are second to none and go hand-in-hand with their recorded sound. It will be exciting to see White Lies on some main stages at festivals across Europe later this year.
THE GIG IN REVIEW:
PROS
- Eclectic mix of tracks played from every album
- Great pick of songs from the new record
- Excellent live compositions that don't drastically differ and don't have a negative on the group's recorded sound
CONS
- Small venue; the O2 is great but being a sold out show, White Lies could definitely handle something bigger
inSYNC Rating – 9/10