Noisily 2019
Noisily Festival's transcendent mix of music and art returned for its eighth year set in the picturesque Nosely Valley in Leicestershire. Bringing an alternative electronic vibe to the valley throughout the 4 days, Noisily has built a reputation on its eclectic lineup of drum & bass and techno. Attending this beautifully vibrant festival are now five thousand strong festival-goers from across the land.
After a hard night of partying, you could start the day with a communal cosmic gong bath or perhaps partake in a freeing improvisation class. Both found in Noisily's Mind, Body & Soul area – an excellent space to feel calm, collected and surrounded by good vibes. 
Heading down into the valley you pass colourful visuals, vaping trees and a hugely diverse scope of art forms that combined together create a magical mystic woodland feel. A buzz of energy is constant and you can feel the friendliness of the Noisily crowd. Theatrical performers, fire breathers and acrobatics performing throughout the day and night add to this overall feeling of escapism into another world.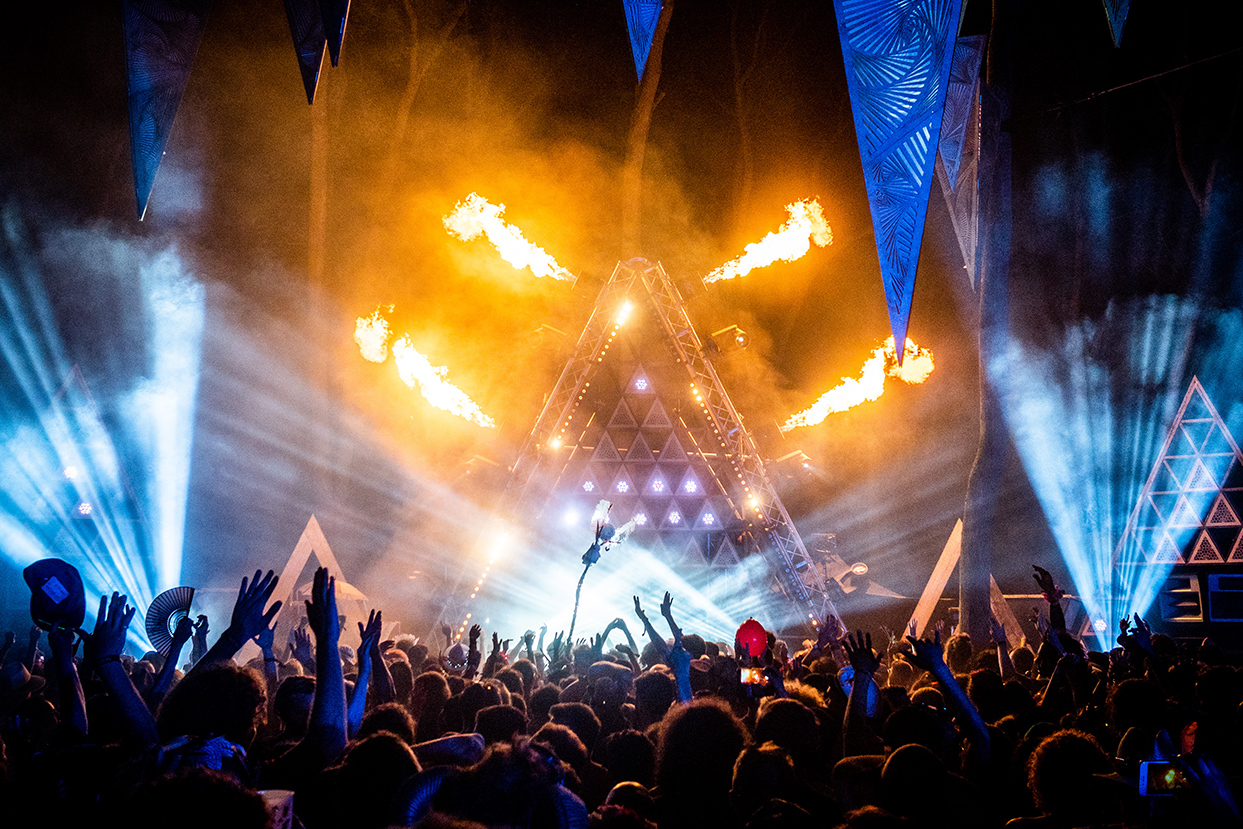 At night the DJ sets come alive, spanning a big selection of techno, drum & bass and electronic trance all over the site. Phenomenal stages and sets are constructed to make for amazing DJ booths but also in keeping with the setting and overall natural ambience. The Tree House stage became a particular favourite – emitting smoke bubbles whilst a vortex of light lit up the forest. Everyone having a worldly time, dancing even though this year the weather wasn't onside. This, though, definitely didn't dampen any spirits.
People who attend Noisily highly respect the grounds and environment which can clearly be seen. The festival has created an amazing ethos and following from loyal party-goers – making all feel welcome and not once wanting to be anywhere else.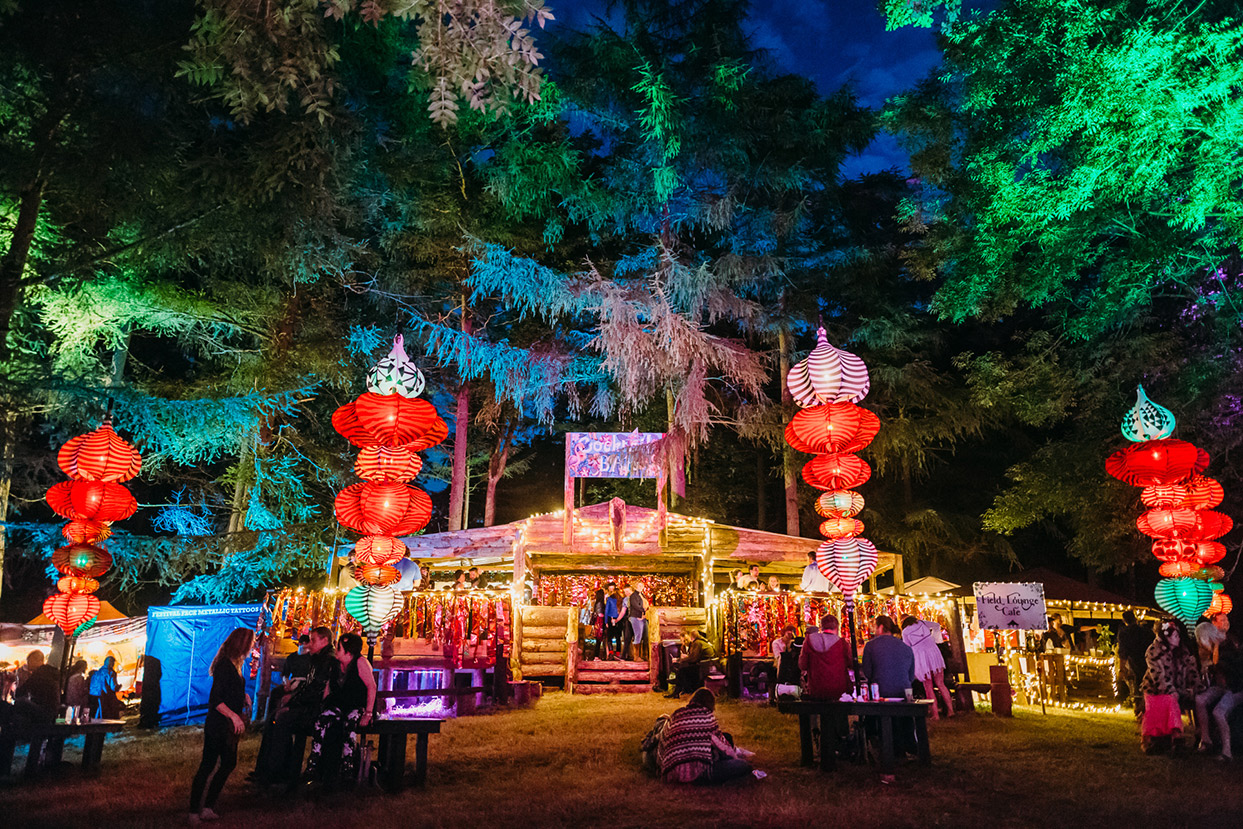 The festival encapsulates everything amazing about small events as well as creative arts. This is definitely one that we shall definitely be returning to. The creatively wondrous and weird woods that is Noisily and Noisily only. The team behind the festival full well know that year on year it will be an incredible musical experience and celebration of the arts.
Tickets for 2020 are on sale now. Do not miss one of the UK's most exciting and vibrant small festivals – https://noisilyfestival.com.