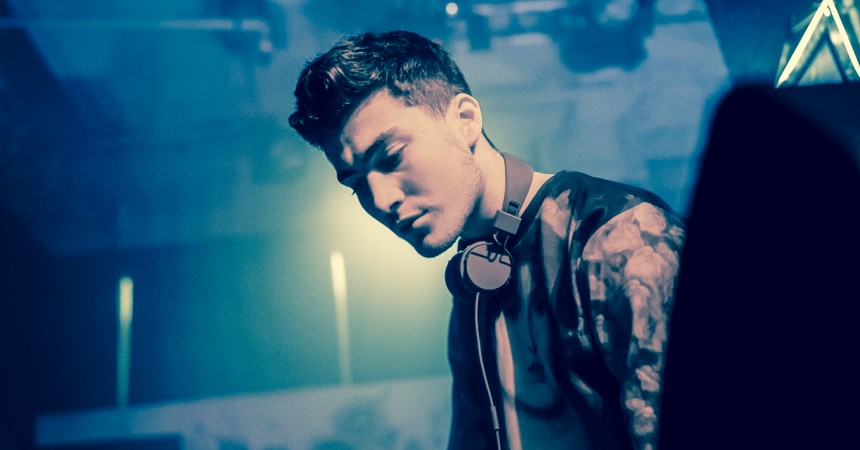 Applebottom at The Poison Apple, Bournemouth
When Elysium Presented Applebottom, Taim and Neffa T at Bournemouth's newly owned Poison Apple, (previously Orange Rooms) it was the alternative night to fresher week parties churning out chart music. Poison Apple is a venue that plays close to my heart, with its Shoreditch-esque bunker room reminiscent of London's Nest nightclub. If you're the type of clubber who can embrace being intimate alongside sweaty strangers with music as the only common interest, the bunker is the place for you!
Unfortunately, the switch of ownership lead to some disappointing changes that were very noticeable. The first thing that sprung to people's minds immediately when entering the bunker was the blaring lights illuminating everyone's faces, something that no one really wants when in an intimate clubbing environment. When people started to realise that the lights were a permanent feature of the night, people began to raise question to the organiser of the night. When he realised that the lights were killing the vibes, he tried to rectify the problem, with little success. The excuse was that the lights either had to be on, blaringly bright, or completely off, which came as a surprise as this was never the case with Orange Rooms. In a venue like Poison Apple, keeping the club's ambiance right is a vital part of the night, so the issue with the lights was very disappointing.
Despite the problem, the artists managed to keep spirits up somewhat. The Bristol based producer Applebottom pumped out his broad electronic sounds complementing the feel of the night, as did the young Manchester producer Taim. Neffa T brought his classic grime and baseline regime too, not failing to get the crowd gassed!
Isaac Hirsch-Parker
Venue – 6/10
DJ/Band – 8/10
Music – 8/10
Overall – 7/10