The Yard at Motion, Bristol
As summer draws to a close the final festivals and outside events seem to draw more attractive as we cling on to every last UV ray.
Bristolian's can be a tricky crowd to gauge – as university students come and go the crowd's tastes, which can differ hugely in a matter of weeks. Motion's Yard event over the bank holiday seemed to aim at a mix of the two.
Headliners Jeff Mills and Eats Everything are usually going to attract different types of people so having them side by side on the lineup showed the organisers desire to please the many, not the few. Seth Troxler's weird acidy womps are also crowd pleasers across the board.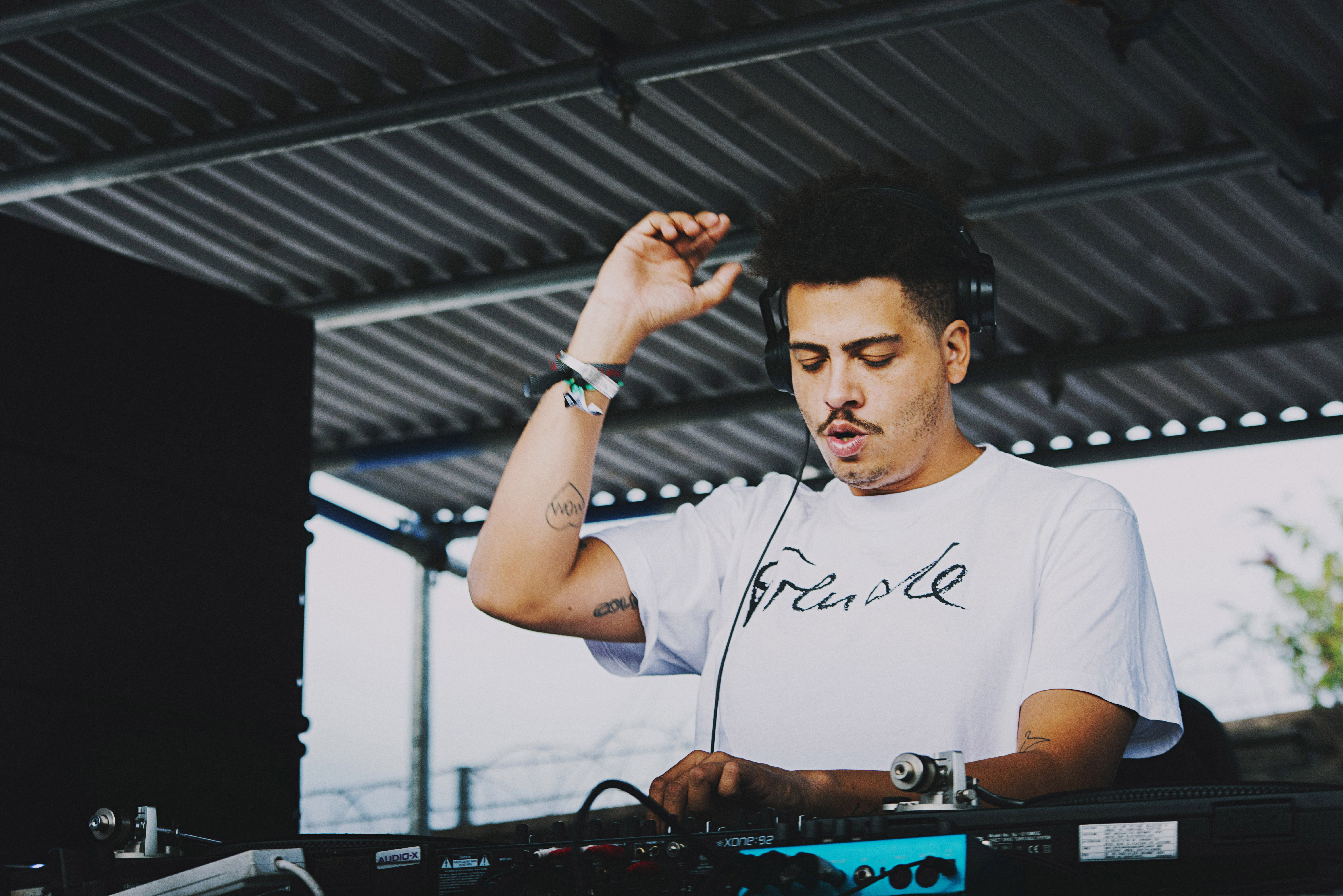 Three stages in each corner of Motion's outdoor complex provided very different arenas. The main stage in the open felt something a lot more like a normal festival stage with decent speakers and nice, minimal, lighting.
Around the side, tucked away, was the second stage. Dwarfed by two huge walls that penned in the crowd it did feel a little rammed. But the decent sound system and outstanding sets from both Midland and Daniel Avery made this a great place to spend the afternoon. Apparently, Avery even played a local guys track. Or so he told me.
Around the back overlooking the canal was the third stage. With benches and a lot of people sitting around this felt a lot more chilled and a good place to have a break from the relentless techno on the other stages. Octa Octa's set here was definitely worth a mention. He played an eclectic mix of banging tracks.
Jeff Mills' closing slot was certainly one of the best I've seen from any DJ in a while. His name carries a lot of weight to a lineup these days and he certainly lived up to the hype.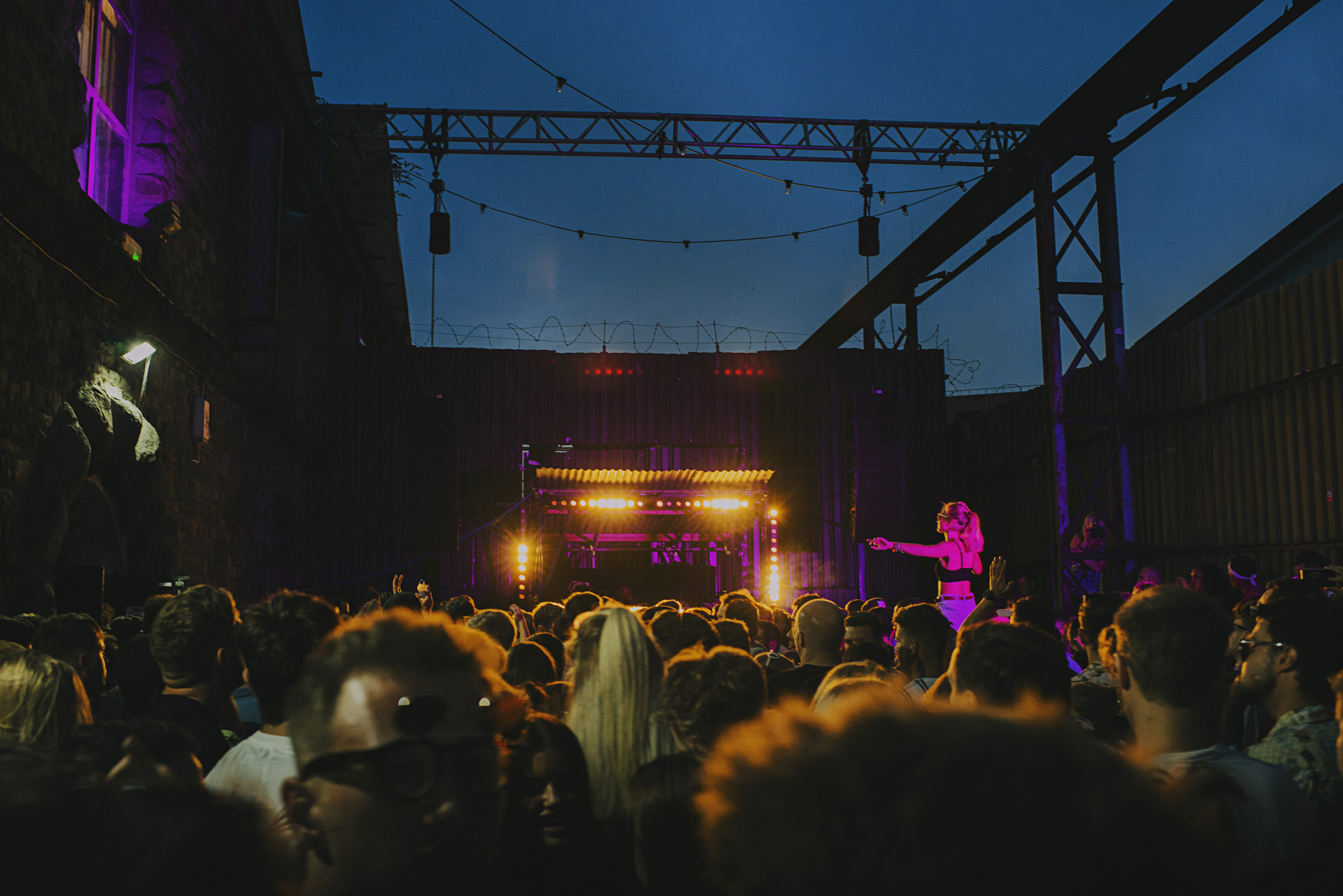 Joy Orbison yet again proved his reliability, playing a mix of decent house and disco tracks that really got the crowd going in the amazing weather. He even played Four Tet's 'Question' track that seems as if it's doing the rounds at the moment.
The day's organisers also had a go at attracting Bristol's artsy crowd with a light installation in the second warehouse. This kind of worked. Pre recorded sets by all the people playing played subtlety out the speakers with a little smoke working its way around the room. As the day went on, though, a sea of people seemed to be having a nap inside. Bit weird – this is meant to be a rave! It is nice to see art installations being included within day festival's and events but anything that encourages people not to dance might not give the event the best public impression.
Yet again Bristol has proven it's music scene is getting better and better with more events like these appearing across the city. As Motion reveals its autumn/winter In:Motion Series lineup I definitely recommend a visit to one of Britain's best nightclubs.
THE FESTIVAL IN REVIEW:
PROS:
Varied lineup to appeal to a wider audience.
Impressive sets with the lineup's big name DJs.
Inclusion of an art installation to give more of a festival feel.
CONS:
Art installation seemed to have a negative effect on the race atmosphere.
Organisation – 7.0 | Music – 7.0 | Food & Drink – 6.0 | Site Setup – 7.0 | Attention to Detail – 8.0 | Creative Content – 7.0 | Value for Money – 8.0
Overall Score – 50.0/70.0