New Year's Day at Motion, Bristol
We started 2017 much the same as we started 2016; in style at one of the UK's best techno events. New Year's Day at Bristol's Motion is becoming something of a tradition. Much like last year, the 2017 edition of the event was to mark the end of the Bristol In:Motion series, a run of events sporting big name DJs every weekend from September to January 1st. This year's lineup saw two dance music legends come together to create one of the UK's best nights. The bill was topped by duo Tale of Us, who have played on some of the world's biggest dance floors, and Ben Klock, who holds a residency at Berlin's super-club Berghain. Jackmaster, KiNK, Steffi, Jeremy Underground and Gerd Janson were just a few of the many others on this year's lineup poster.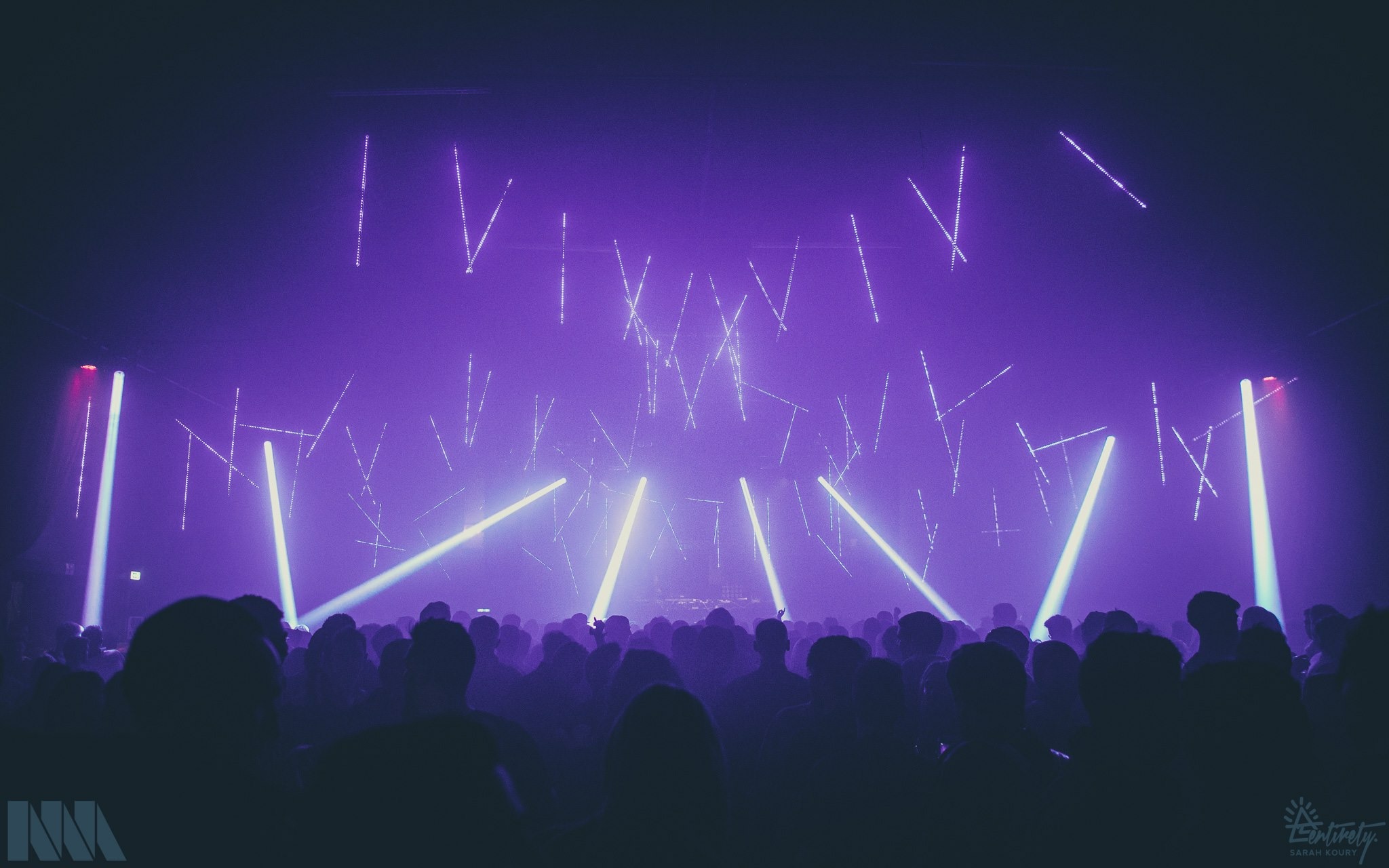 One thing you can say about Motion is that you always get your money's worth. New Year's Day began at 4pm with ravers dancing all the way through to 7:30 the next morning! Jackmaster's B2B two and a half hour set with Gerd Janson was the first port of call. Scottish tech/house prodigy Jackmaster never fails to impress, and remains one of our favourite DJs around. His set at Motion was no exception, and the addition of German producer Gerd Janson only affected his performance positively.
Following on was the night's hottest act; Tale of Us. Although based in Berlin – the world's techno capital – the DJ duo, made up of Karm and Matteo Milleri, both originated outside of Europe. Karm was born in New York City and Matteo in Toronto, and emigrated to Milan when they were very young. The pair's first full release was back in 2011 on 'Visionquest', Seth Troxler's record label. Tale of Us' main sound is techno but their influences range far and wide from house and pop to disco and rock. The duo's set on New Year's Day was clear and concise. Their deep techno set the mood for the rest of the night and the amount of tracks and drops Tale of Us got through in a two and a half hour set was astounding. The advantage of their early set meant they weren't clashing with some of the other top dogs on the lineup.
The break between top billed DJs meant we got the chance to check out A Sagittariun, who was played on the Hypercolour Vs Banoffee Pies takeover stage. The British producer has released a number of EPs, each one exploring different paths of electronic music, mostly deep and thoughtful in sound. Although this was substantially a techno night, A Sagittariun is another producer whose work spans multiple genres including tech, house and dub. His set was almost dreamy in a way, edging on the softer side of electronica, but also making you dance simultaneously.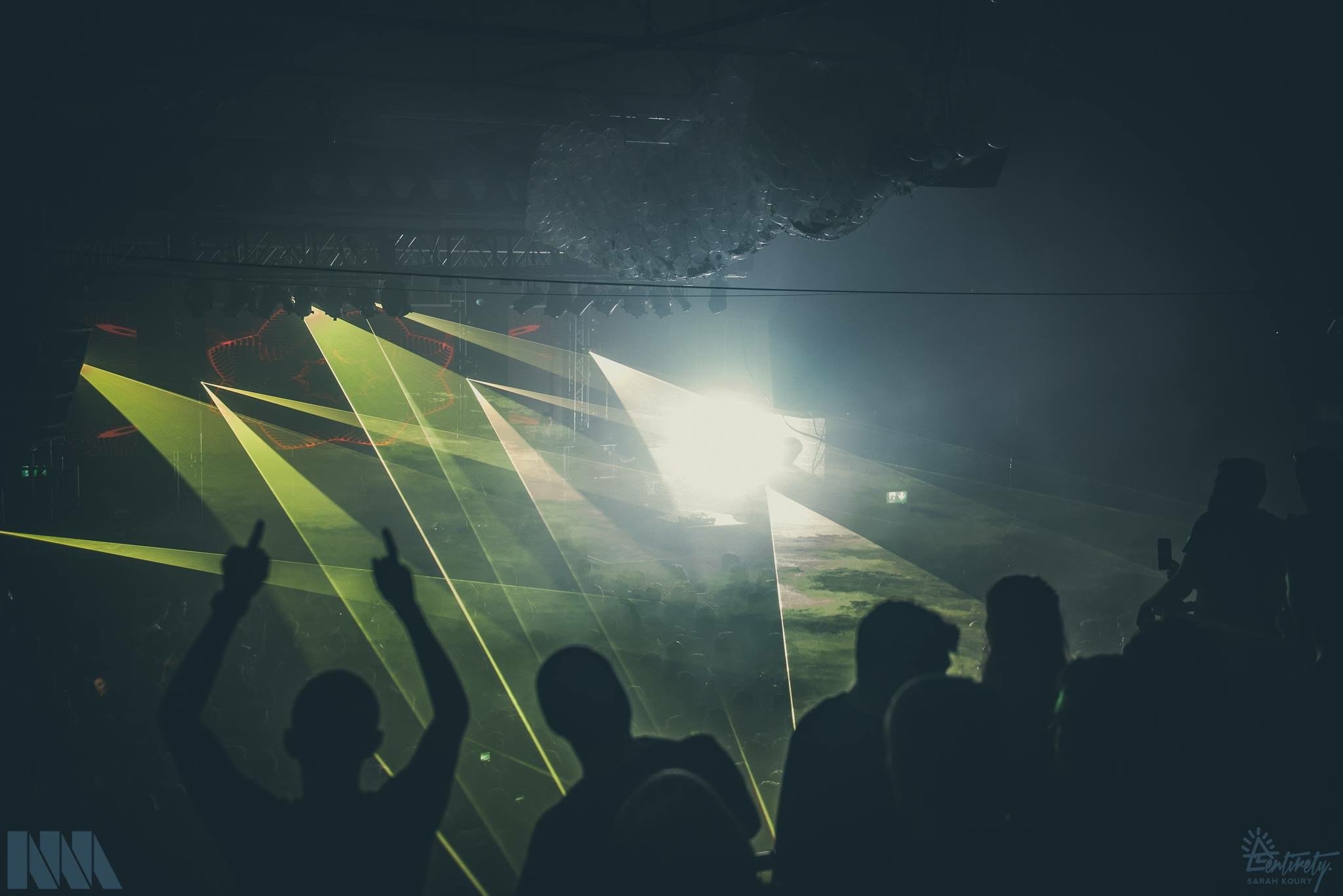 Dutch-born Steffi was next on the night's agenda. Steffi has been a key player in underground music in recent years and, like B.Traits, has been an advocator for woman producers within the industry. Her work spans multiple genres and embraces underground music culture in many forms. Steffi's set certainly outlined what her production work is about. She always explores many aspects of house and techno music, with a distinctive sound and clarity. Drops and mixing were all on point; a testament to her talents.
After Steffi, another German artist took to the decks. Ben Klock has established himself as a mainstay in underground music and in Berlin's modern techno movement. Not to mention his residency at Berghain, Berlin's number one spot for techno music, which he has held since 2005. Klock performed effortlessly a two hour set, spinning the darkest sounds from the genre, all very much appropriate for Motion's 'Shapes Warehouse' room. Ben Klock's sound comes straight from the heart of Germany's capital, and his talented mixing skills gives onlookers a sense of what it's like to be inside Berghain, one of the world's most respected underground music venues.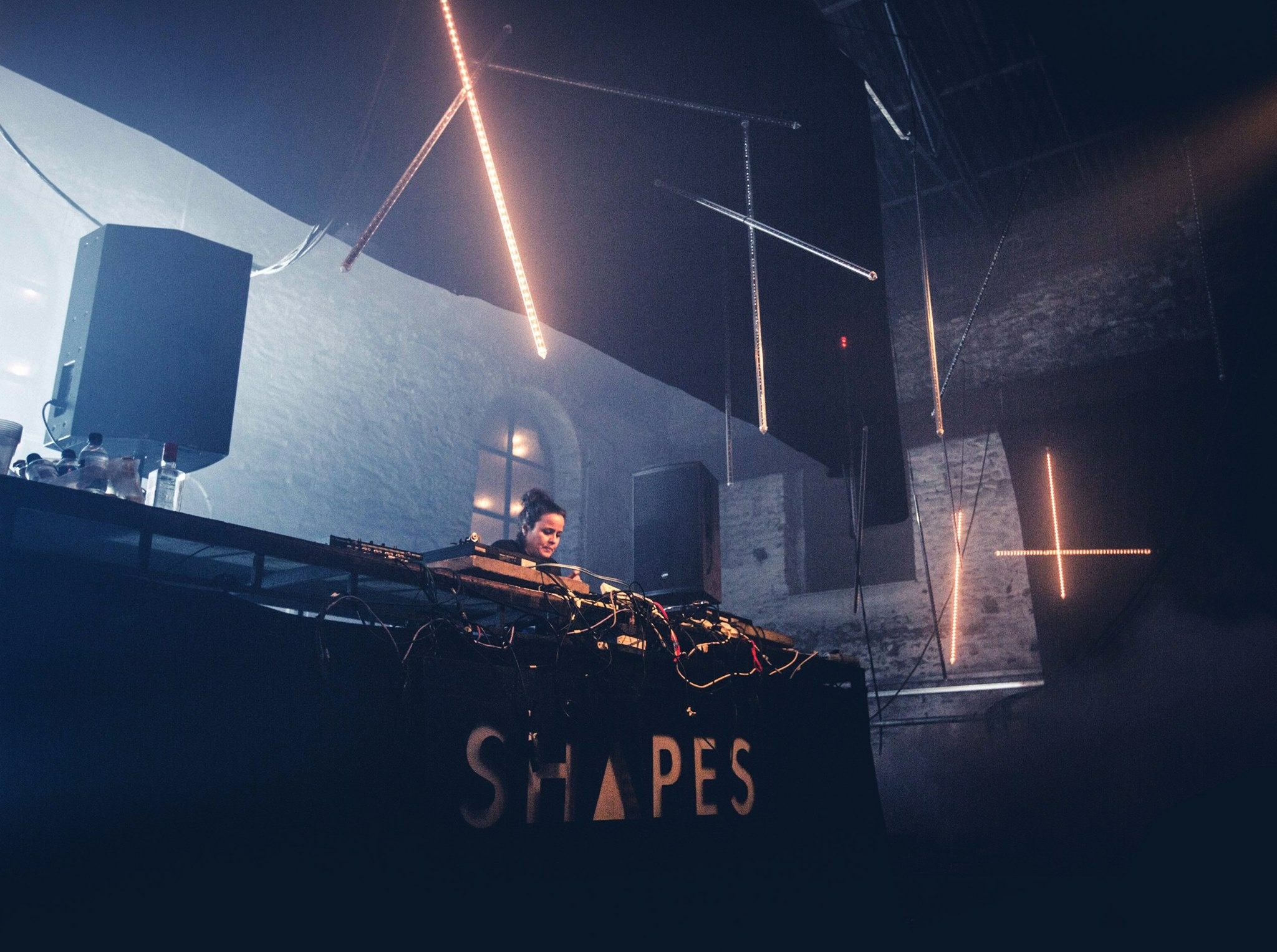 Unfortunately, we had to cut Ben Klock short, but only so we could catch the final hour of Bulgarian producer KiNK's set. He is one of the most in demand producers for house and techno around and KiNK's unique way of manipulating and reshaping sounds has made sure he's hit the big time. The Sofia-based DJ always astounds ravers in clubs across the world, dropping a number of his big tracks; 'Cloud Generator' and 'Diversion' to name just two.
Motion's party continued to 7:30am! However, we opted for a taxi when KiNK had finsihed doing his thing. Hopefully 2018 will deliver the same intense, exciting roster of acts, and our tradition of beginning the year in Bristol can continue.
THE GIG IN REVIEW
PROS
- Incredible lineup with big name DJs
– All day partying from 4pm to 7:30am! Definitely value for money (specially if you got an early bird ticket)
– Not the standard lineup of acts – European DJs like KiNK and Tale of Us, who you wouldn't see at a normal club night
CONS
- Some overlaps of big DJs
inSYNC Rating – 9/10