The inSYNC Festival Guide 2016: Which UK Festivals You Should Tackle This Summer
Stuck choosing a festival this summer? Look no further than our easy-to-read UK festival guide. We give you key facts about each event, and what we rated the festival in 2015, to help you make an informed decision on what parties to be at this summer.
Somerley Tea Party – Somerley Estate, Hampshire – 3rd & 4th June 2016 – Genres: Dance, Electronic, House, Techno – inSYNC 2015 Rating: 6/10
Somerley Tea Party, now in its third year, adds a camping option to its beautiful siteon the Somerley Estate in Hampshire. Set deep in the countryside, this boutique dance festival offers an incredible lineup of stars from the world of tech, house and electronic music. The likes of Annie Mac, Eats Everything, Joy Orbison, Jonas Rathsman and more will play in walled gardens and tranquil woods. The festival's production is second to none giving festival-goers a unique, Secret Garden Party-esque vibe. Tickets available at http://somerleyteaparty.com/tickets/.
Born & Bred Festival – Haggerston Park, London – 4th & 5th June 2016 – Genres: Dance, Electronic, Drum & Bass – inSYNC 2015 Rating: N/A
Londoners standby for this year's Born & Bred festival; a dnb lovers paradise at East London's Haggerston Park. Ran by London's very own Rinse FM, the festival brings in artists like Novelist, P Money and Zed Bias to name but a few. This will be inSYNC's first time at the event, and we are excited to see what this underground music festival is all about. Tickets available at http://haggerston.net/#!/tickets.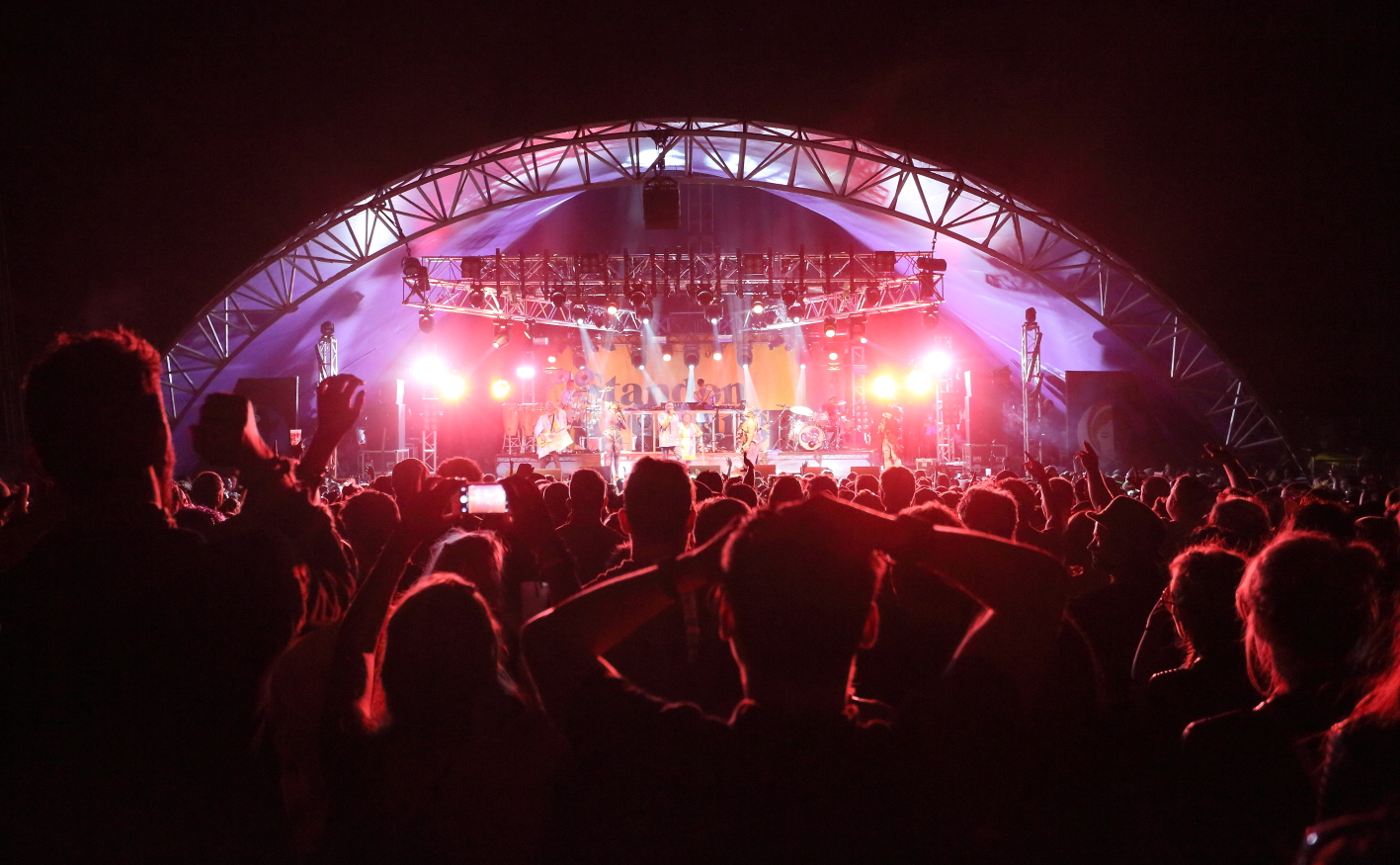 Isle of Wight Festival – Seaclose Park, Isle of Wight – 9th-12th June 2016 – Genres: Rock, Pop – inSYNC 2015 Rating: N/A
Known for being the UK's oldest festival, Isle of Wight Festival is back with another jaw dropping group of headline acts. Past years have seen Jimmi Hendrix, Blur, Coldplay and more headline the event, with 2016 making no exceptions. British dance trio Faithless, Welsh rock band Stereophonics, old school band The Who and the legendary Queen will all take to the festival's main stage this year. Seaclose Park is going to very special this June. Tickets still available at http://isleofwightfestival.com.
Glastonbury Festival – Worthy Farm, Somerset – 22nd-26th June 2016 – Genres: Rock, Pop, Indie, Dance, Rap, House, Drum & Bass, Folk, Electronic – inSYNC 2015 Rating: 10/10
The UK's biggest and best; it will take something very special to top Michael Eavis' Glastonbury. The festival has been running since 1970, and takes on board an incredible mix of music genres, arts, theatre, film and dance. Glastonbury welcomes almost 200,000 people through its gates at Worthy Warm in Somerset, and has had to world's biggest artists play on its famous Pyramid Stage. With over one hundred stages there is always something to do, with the festival's infamous South East Corner absorbing the majority of late night action. If you haven't been yet, then you're missing out! Glastonbury should definitely be one's bucket list. Tickets now SOLD OUT.
Secret Garden Party – Abbots Ripton, Cambridgeshire – 21st-24th July 2016 – Genres: Indie, Electronic, House, Dance, Techno – inSYNC 2015 Rating: N/A
Secret Garden Party has grown substantially in the last couple of years, given revellers a weekend of a lifetime. Last year's washout of a festival showed the need for more tents/indoor venues at the festival, but it has not dampened organisers' spirits, striking 2016 with an excellent lineup and promise of an even more serious party. Expect Caribou, Air, Primal Scream and Milky Chance to descend on the festival. That, and so much that can't be described. Just go see for yourself. Tickets available at http://www.theticketsellers.co.uk/tickets/secret-garden-party-2016/10037501.
Standon Calling – Standon Lordship, Hertfordshire – 29th-31st July 2016 – Genres: Pop, Indie, Dance, House, Disco – inSYNC 2015 Rating: 9/10
inSYNC's favourite small festival; a sweet, high quality, 5,000-person event set in the heart of Hertfordshire. Set in the grounds of an old English Manor House, Standon Calling is a family-friendly and incredibly fun festival with a light, happy vibe. The festival always boasts a great lineup; an eclectic mix of old and new. Jess Glynne, Suede, Everything Everything and Kelis will all take to Standon's cute main stage. The infamous Cow Shed will see DJs play for Standon's unique nighttime experience. Gold Panda, Artwork and, for the first time ever, Standon's cow shed will have drum & bass with a Hospitality takeover. Setting Standon Calling apart even more from small festivals is it's very own swimming pool. Enjoy a dip in the July sun, whilst a DJ mixes the tunes, turning the manor gardens into an ever bigger party. Tickets available at http://standon-calling.com/.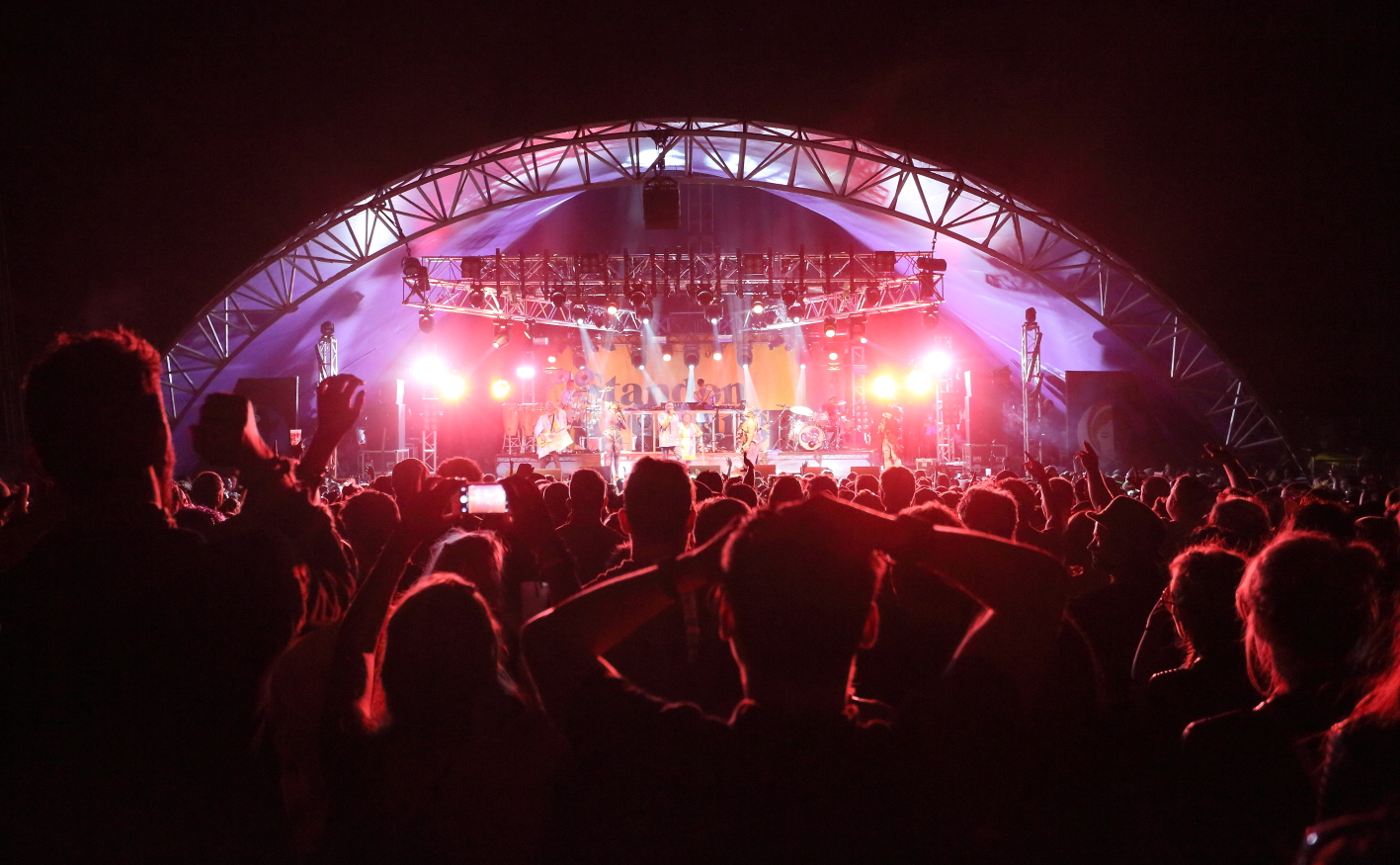 Boomtown Fair – Matterley Estate, Hampshire – 11th-14th August 2016 – Genres: UK Hiphop, Reggae, Drum & Bass, Bassline, Electro-swing, Folk, Ska, World Music – inSYNC 2015 Rating: 9/10
Well what can I say about the piece of artwork that is Boomtown? inSYNC's favourite festival of 2015. Boomtown is like no other. Slotted right in the middle of the Hampshire countryside, Boomtown provides 'residents' with nine unique districts all which make up the festival. Each district has a theme, and the entire event comes complete with a running back story. Now in its eighth years Boomtown's communist-style story makes your experience even more exciting, and offering you a purpose to return. The festival is split into chapters with a somewhat niche yet different mix of genres that is hard to find at the conventional festival. Reggae, ska, hiphop, jungle, dnb and bassline are all on offer, bringing in some of the world's favourite acts from each genre. Boomtown's scale of production is almost unbelievable; every glance requires a second look. Boomtown is an experience in itself, and will leave you wanting even more, with festival goers returning year-on-year. Do not miss your opportunity to join the resistance. Tickets available at http://www.boomtownfair.co.uk/.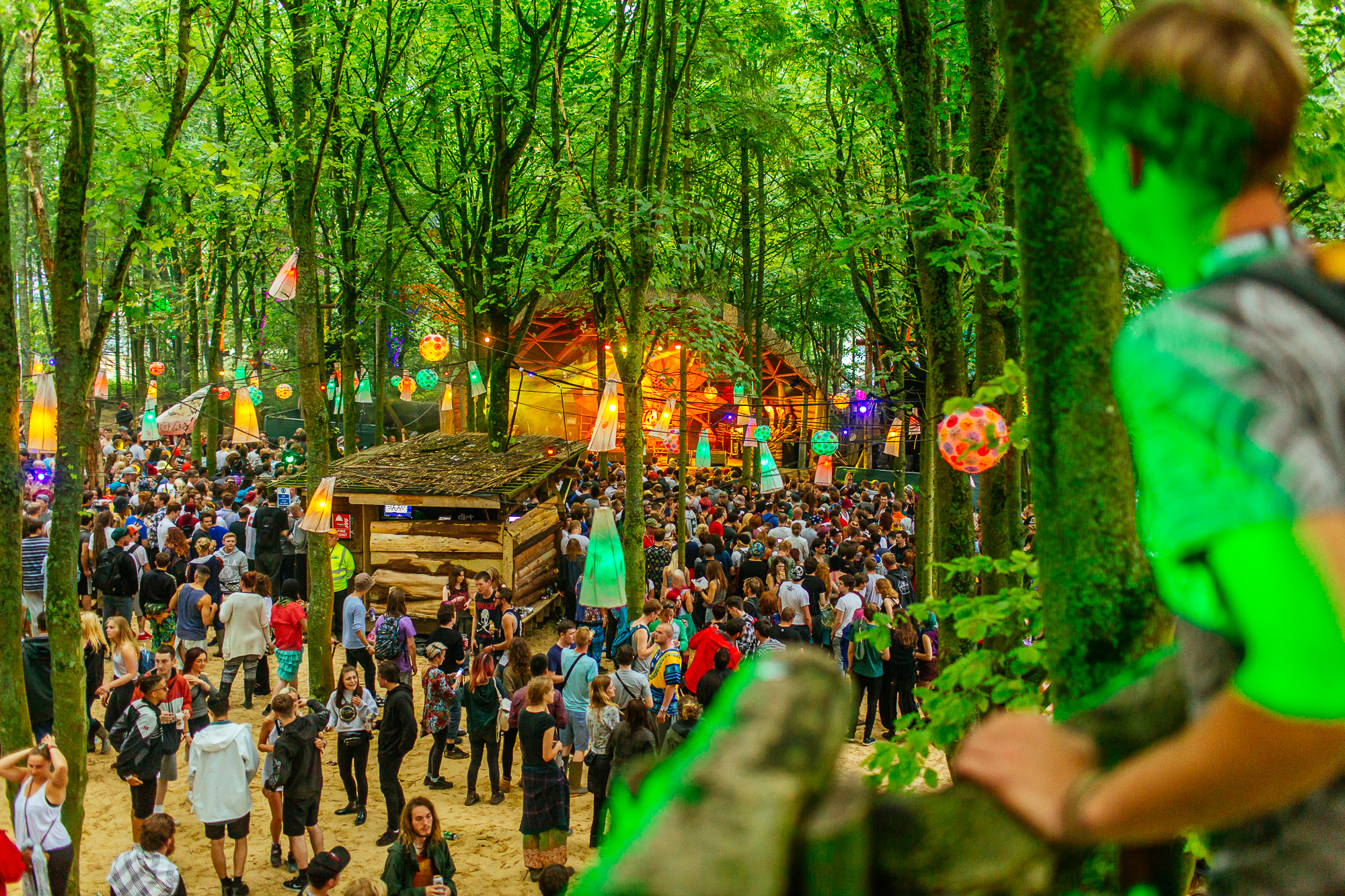 Reading Festival – Richfield Avenue, Berkshire – 26th-28th August 2016 – Genres: Rock, Indie, Rap, Dance – inSYNC 2015 Rating: N/A
Reading does exactly what it says on the tin. A high intensity lineup of pop rock acts to keep you on your toes. Reading is known as a starter festival, but many still enjoy it far into their festival careers. You can always count on Reading to bring in an insane lineup and 2016 is no exception. Red Hot Chili Peppers, Disclosure, Foals, Biffy Clyro and Fall Out Boy will all grace the main stage. Don't miss out on this corporate powerhouse as it returns in August bank holiday in all its glory. And, a great touch to Reading is you can experience a whole weekend, or just one day. You decide. Tickets at http://www.readingfestival.com/tickets.
Creamfields – Tea Factory, Merseyside – 25th-28th August 2016 – Genres: Dance, EDM, House, Techno – inSYNC 2015 Rating: 8/10
Love dance music? Then don't waste money or time by going to Europe. The UK's biggest and best is right here in Liverpool. Creamfields is famous for its massive DJ bookings, and amazing mix of EDM, house and techno DJs. For the first time in 2016, Creamfields festival becomes four days, adding a Thursday night lineup to the building hype. Calvin Harris, Tiesto, Avicii, Alesso and Jack U will all be at this year's event. Tickets available at http://www.creamfields.com/tickets.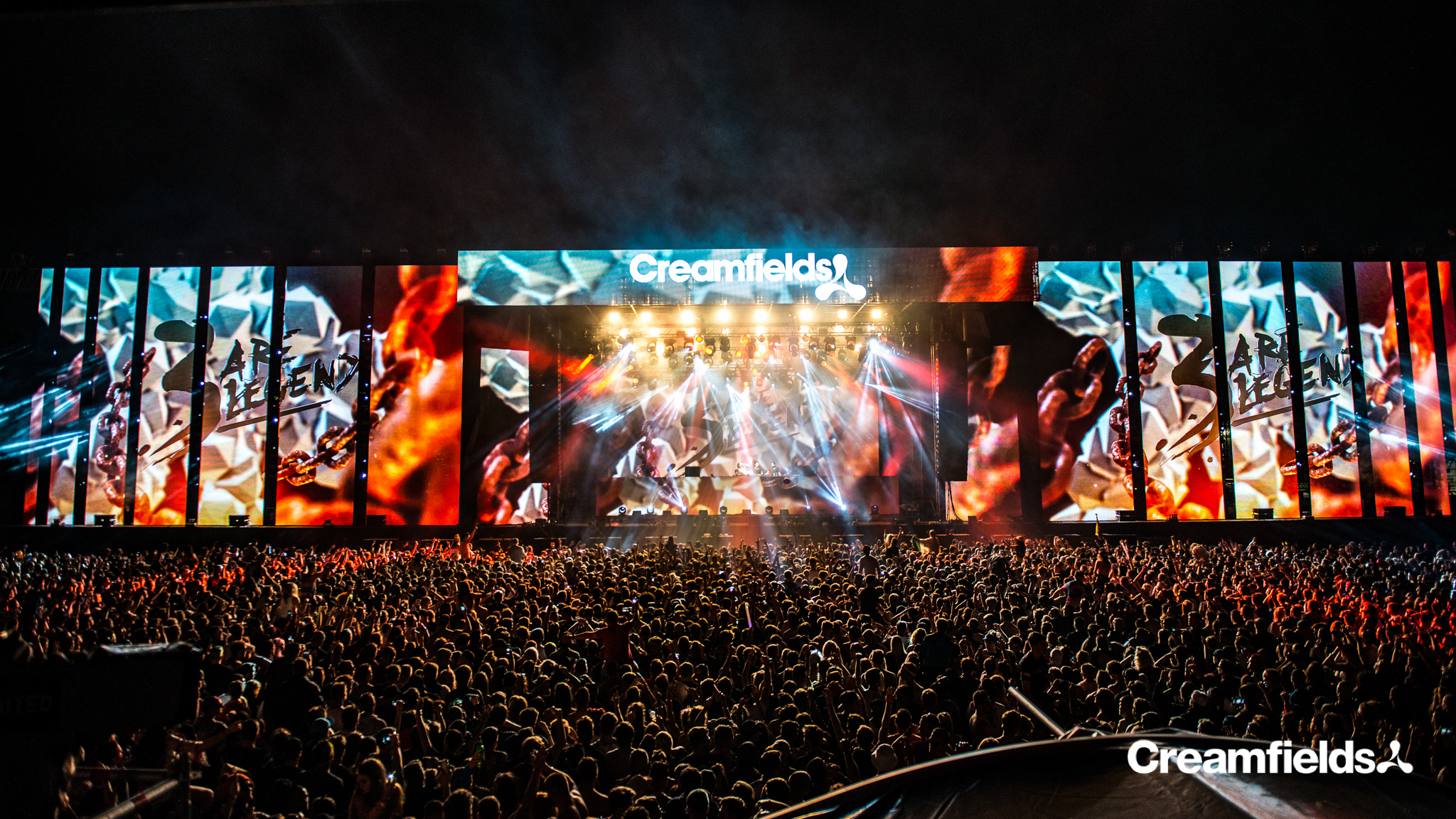 Bestival – Robin Hill, Isle of Wight – 8th-11th September 2016 – Genres: Pop, Rock, Indie, Dance, House, Drum & Bass, Rap, Techno – inSYNC 2015 Rating: 9/10
Organised by the one and only Rob da Bank, Bestival is one of the UK's most fun-loving, friendly-faced festivals. Bestival is very young-spirited and always boasts a fantastic lineup. Although it feels young, Bestival certainly markets itself to all, having both old and new artists on the lineup. Previous headliners have included Chic ft. Nile Rogers, Duran Duran, Foals, Disclosure and New Order, with 2016 taking on Major Lazer and The Cure. One more headliner is yet to be announced. Bestival's electronic music roots always shine through, boasting an impressive number of big name DJs. This said, the festival also has a varied mix of bands and indie groups on offer. Bestival is another festival that can't be missed, and has cleverly positioned itself at the end of the UK festival marathon. The saddest part about Bestival is that when is over, the summer is over too. Tickets available at http://www.bestival.net/.