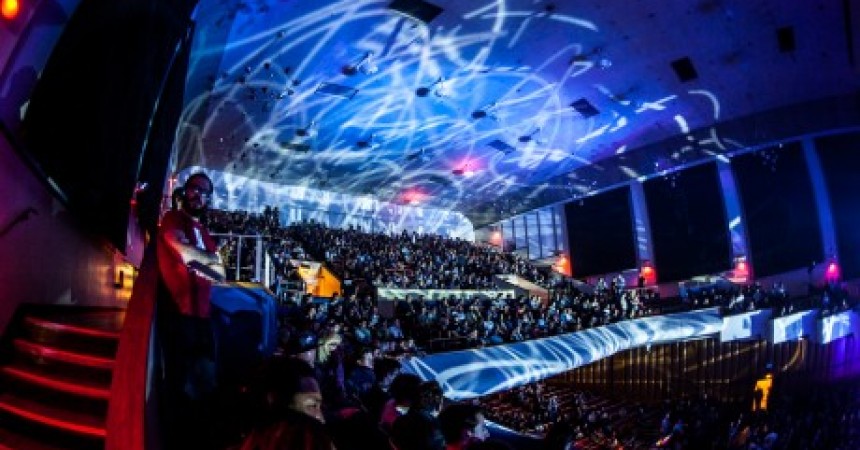 Preview: Simple Things, Bristol
Returning for the seventh year in a row, Bristol's Simple Things Festival offers a diverse lineup of artists spread throughout the city's most interesting and best live venues. Taking place on October 21st, Simple Things is a collaboration between some of Bristol's best music promoters incorporating the most loved venues with the famous Colston Hall acting once again as the event's central hub. The festival promises a unique range of electronic and live music and welcomes lovers of many different musical genres together.
Topping 2017's bill is '90s British electronic group Leftfield, who will be performing their iconic 1995 record 'Leftism' in its entirety. The album was a leader in dance music and helped pave the way for a new form of British electronic music.
Joining Leftfield are Mercury Nominated indie rock group Wild Beasts. The foursome, since 2002, have been refining a unique form of alternative rock music that still remains unparalleled within contemporary British guitar music. Grasp the opportunity to see this talented group in their last UK performance until their farewell tour in February. The band recently announced they would be parting ways, after fifteen years, onto a new stage of their careers.
Canadian producer Caribou, under his alternative moniker Daphni, will be performing an extended four-hour set. Daphni released his second studio album last week, the first since 2012. The new record's title track, 'Joli Mai', was inSYNC's 'Needed' Track of the Week on Monday. Check it out here. Anticipation is high for the thirty-nine-year-olds set, and we await to see an eclectic mix of old and new material.
That's not all though; a supreme collection of other talents will be dotted around Bristol's venues. Homegrown bass/grime duo Kahn & Neek will be offering a high-energy set off the back of their recent BBC Radio 1 Essential Mix. Duo patten will be on hand to demonstrate their unique take on atmospheric and hazy tones for something electronic. Indie band Childhood will also be performing their easy listening, melodic tunes. The four-piece recently released their second album 'Universal High'.
From across the pond, Indiana based producer and electronic musician Jlin will give a one-off performance of her standalone style, playing tracks from her critically acclaimed debut record 'Dark Energy'. Other artists from the USA include D.C. punk band Priests as well as Portland's Japanese Breakfast, the girl that's pushing her bedroom pop sound into an even stranger yet beautiful direction.
Other artists on the festival's packed lineup include Shackleton, IDLES, Dekmantle Soundsystem and many more.
If you can't quite wait until Saturday, Simple Things is kicking off on Friday evening at Bristol's super club Motion. Indie electronic five-piece Metronomy will be performing off the back of an incredible summer of bookings at some top festivals; most notably Glastonbury and Secret Garden Party.
Last few tickets available now from www.simplethingsfestival.co.uk.