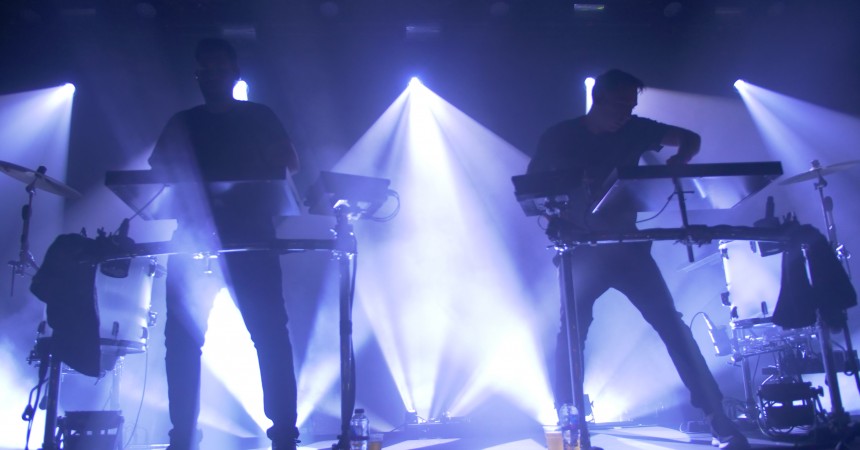 Odesza at The O2 Kentish Town Forum, London
Due to their unstoppable growing presence in the electronic music scene, the Grammy-nominated duo, Odesza, finally made a comeback to headline their biggest tour in the UK at the O2 Kentish Town Forum in London. The announcement of their eagerly-awaited world tour across Australia, Europe and North America followed the latest release of their third album, 'A Moment Apart' in September this year.
It is, in fact, quite rare for the American pair to visit from across the pond, but the combined talents of Harrison Mills and Clayton Knight found their niche and captured countless listeners all around the globe after their debut album, 'Summer's Gone', which was released in 2012. Since then, the pair has had a huge following ranging from the typical avid music pop fanatics to those who enjoy an unconventional fusion of musical genres such as indietronica, chillwave and most especially electropop.
Supporting acts for the much-anticipated event were singer/songwriter and record producer Hayden James and DJ/music producer MUTO who both hailed from the land down under, Sydney, Australia. Both artists were known for their distinctive remixes of Odesza tracks, 'Something About You' and 'White Lies', making them the perfect opening acts to warm up the mellow audience; bringing them to life and get them kicking. The Australian producers utterly did not disappoint when it came to it, they both did a terrific job in building up the momentum for Odesza as they hit the music stage to deliver a performance the crowd will never forget.
Odesza started their one-and-a-half hour set with hard-hitting drums and crisp synth-tones producing their eccentric electronic sound accompanied by an enormous light production. As the American duo played 'My Friends Never Die', the height of excitement from the crowd continued flourishing and the level of atmosphere was beyond anything I have ever witnessed. The bright immersive lights which were perfectly synchronised with the beat of each track was a sight not to be missed, and when you thought the performance could not get any better, they brought out two incredible saxophone players to take their artistic live rendition up a notch. The entire room was filled with relentless energy and indescribable joy as they played their most well-known songs on Spotify, 'Sun Models' and 'Higher Ground'. The live performances of these tracks were overwhelmingly beautiful and spine-tingling that I almost forgot where I was at one point. They surely ended their over an hour-long performance on a high by shooting confetti cannons towards the audience making it such a memorable moment for every single person in the room.
It was just an astonishing performance from start to finish. Their live music delivery was beautifully layered and it was a pure delight to watch Odesza completely own the stage and captured the crowd's imagination by pushing their boundaries in terms of their musical performance and creative production. I do believe that we have only scratched the surface with this gifted duo, and I expect bigger things to come in the near future.
THE GIG IN REVIEW:
PROS:
Incredible atmosphere.
Support acts appropriate for headline artist.
Multi-genre performances from the headliner and support acts.
CONS:
Expensive drinks in venue
inSYNC Rating – 8.5/10.0
GUEST WRITTEN BY RYAN TOMAS