Nina Kraviz at Printworks, London
We ventured to London's newest cultural clubbing destination, Printworks, to see what all the fuss was about. It's clear that venue owners – the guys who also run London's Junction 2 festival – have spent time, money and effort on the place. The ex-newspaper printing warehouse has been fully converted into one of the best venues in the UK. Printworks' main room is one very long, thin dance floor. Although this sounds mundane, it's the whole concept of the building coupled with the many lights and lasers that make Printworks one of the best clubs we've had the chance to experience. The long room has Printworks' signature lights suspended from the ceiling, which move up and down at different speeds with the attached lights changing colour and style depending on what the DJ is playing.
What sets the venue apart, though, is its forward-thinking use of the day party scene (something that is becoming bigger and bigger in London). Printworks' non-late licence has seen them commandeer every Saturday daytime for the last couple of months to throw a huge rave, usually finishing around 10pm. Many see this as the future of clubbing, giving you a whole Sunday to recover from seeing an incredible roster of artists. One criticism of Printworks' setup is the drinks tokens system. Clubs that use a token system at their bars does not benefit a clubbing experience and making punters queue twice, once for tokens and again to get a drink, coupled with the inability to use your own money to buy something really lets down the day's experience.
Russian techno heavyweight Nina Kraviz, however, took the new venue as an opportunity to launch her record label Galaxiid. Playing alongside a carefully selected roster of DJs, Kraviz showed off her skills through a tech-heavy set mixed together by both vinyl and CDJ. Preceding Nina was 808 State, the Manchester-based electronic three-piece. It was an odd concept to have a live set in the middle of a load of DJs, but they were well received by the crowd.
Bjarki ignited one of the most exciting parts of the night during the first half of his set but then increasing bpm and a changing of genres brought the night to a disappointing close.
What needs to be appreciated is the might of this venue. A lot of hard work has gone into this project and Printworks is already cementing itself in the London underground music scene. Go and experience this event wonderland. We hope that it's here to stay.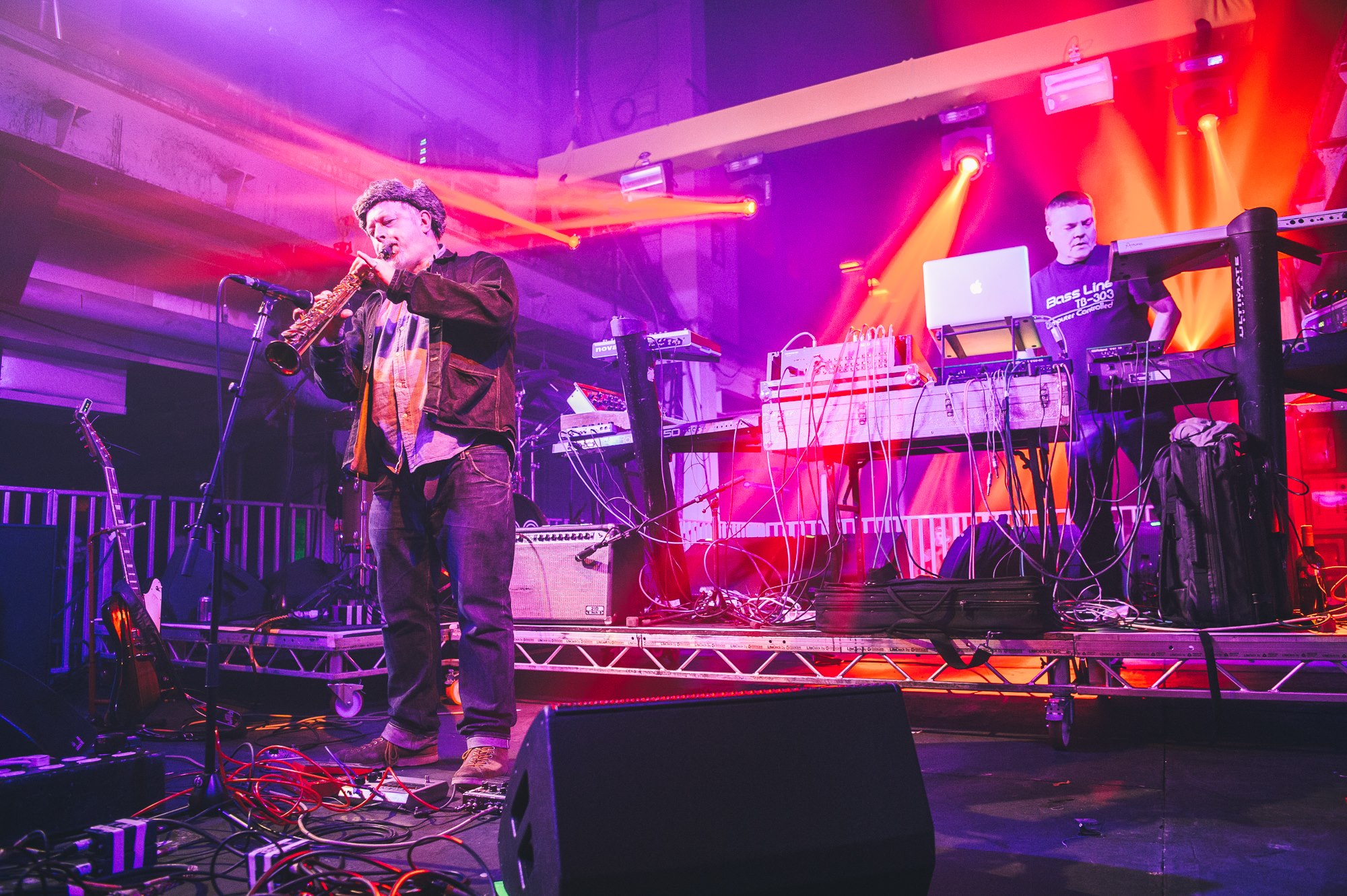 THE GIG IN REVIEW
PROS
Incredible lighting/lasers
Unique live set in between DJs
CONS
Drinks tokens
Poor ending
inSYNC Rating – 6.5/10