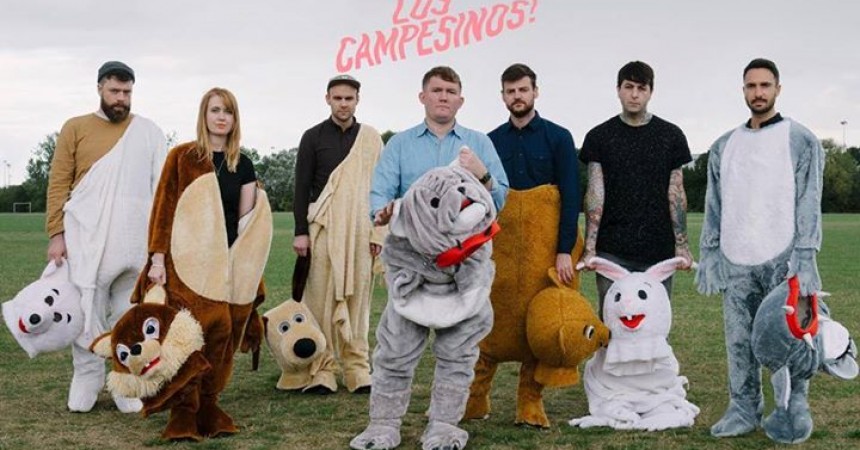 inSYNC's 'Needed' Track of the Week: '5 Flucloxacilin' by Los Campesinos!
Seven piece indie pop band Los Campesinos! are back. The band released their debut album back in 2008 and became known for their joyous, lively sounds. The group have since grown, developing a darker guise; one that was applauded by critics.
Today, the band released their first album in four years, dubbed 'Sick Scenes'. This is Los Campesinos! sixth studio album, and to celebrate its release we have made the track '5 Flucloxacilin' our 'Needed' Track of the Week. The tune is the second single to be taken from the band's latest record.