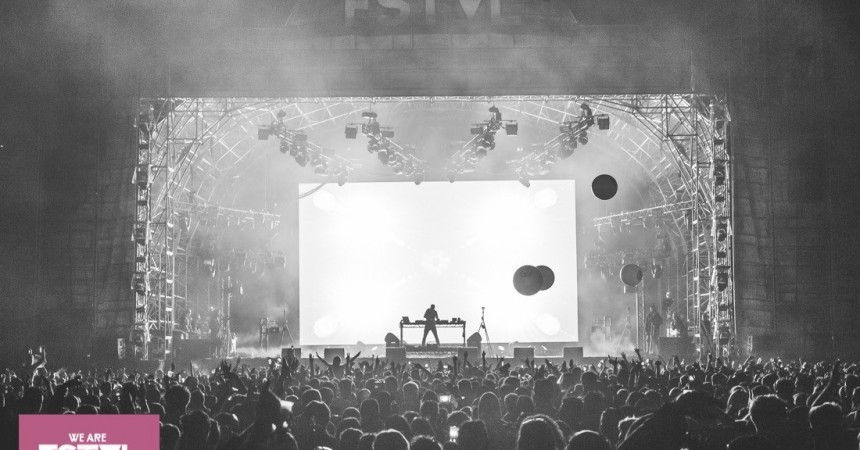 Essex's Favourite Party: We Are FSTVL 2016
inSYNC's first venture to Essex happened this May bank holiday weekend; stepping foot into one of the UK's best dance music day festivals. We Are FSTVL, now in its third year, has grown significantly doubling in capacity. The festival is known for its incredible lineup of DJs and producers enticing crowds from right across the UK. We Are FSTVL also plays hosts to a number of tiptop club/dance music brands including YouTube channel UKF and drum & bass label Hospitality. 2016's lineup was no exception with sets from British legendary DJ Fatboy Slim, techno bigwig Jamie Jones, jungle master Shy FX and US dance legend Armand Van Helden to name but a few.
The sun was beating down on the Damyns Hall Aerodrome as we wondered to We Are's green decorated main stage. French dance music duo Amine Edge & Dance we're mid set showing off their unique blend of techno and house. The pair have taken aspects from early house music, Philli funk and 80s hip-house to create a genre-blurring sound that has propelled them in their career of underground dance music. The duo created a fantastic vibe at We Are, as everyone got into the summer spirit.
Following Amine Edge & Dance was German producer Claptone, who gained big UK success in 2015 with his tech/house remix of Gregory Porter's 'Liquid Spirit'. Claptone is known for DJing in his bird mask and top hat, something that the DJ has created his own backstory for. On DJ website Resident Advisor, Claptone's artist biography reads, "In a now long forgotten world, many generations ago, a bird like shape emerged from wooded darkness, floating and fluttering, drifting and dreaming. Backlit by a bright glow of iridescent light, the undecipherable form wore a dazzling golden mask. Its long beak swooped down like an inverted horn and since then, people have referred to the mythical being simply as Claptone." This definitely conjures up mystery around him, and seeing him DJ behind a mask showed this. Someone I'd highly recommend.
A big attraction to this year's festival was the lineup of the UKF stage, hosting some of the biggest names in bassline and drum & bass. Preditah, Shy FX and Redlight are to name just a few of the artists on offer. Although smaller stages always come with a great atmosphere, We Are'a UKF area was one of the smallest places people could congregate. A big shame for the artists who were gracing the stage. More than once, the tent was full to the brim, with security forcing the tent to be one-in-one-out. This definitely needs rethinking in 2017, but otherwise the tent made another excellent place to be at during the festival.
Opposite to this was We Are FSTVL's impressive techno hanger. The festival is set on the site of an airfield, and having this aircraft hanger-style stage really enhanced the festival experience. The hanger gave some variation to the standard stages you'd find at a day festival, and enforced the festival's setting. This stage was certainly a highlight for the day, and I hope to see it return again next year.
Nearing the end of our night we headed back to the UKF tent to see dnb legend Friction. Friction's high energy, jump up drum & bass set kept tired legs going, even after ten hours of dancing.
We Are really did well with the organisation of travel. A strong supply of buses ferried partygoers to and from the festival site from Upminster station. The buses were inclusive of the price of your ticket, and made getting home an easy task; a refreshing site after the likes of Soundclash's poor travel arrangements back in 2015. Sometimes this can make or break a day festival, but We Are FSTVL had obviously put a lot of effort in.
One detail of the event, though, is a personal issue of mine; drinks tokens. From a business point of view I always feel events with drinks tokens lose out on impulse cash purchases at the bar, but some would argue that the event makes more money from people who can't be bothered to exchange them back for cash at the end of the day. My main problem being queuing for tokens then queuing again at a busy bar. This said We Are had enough bars on offer that queuing a long time was in no way an issue.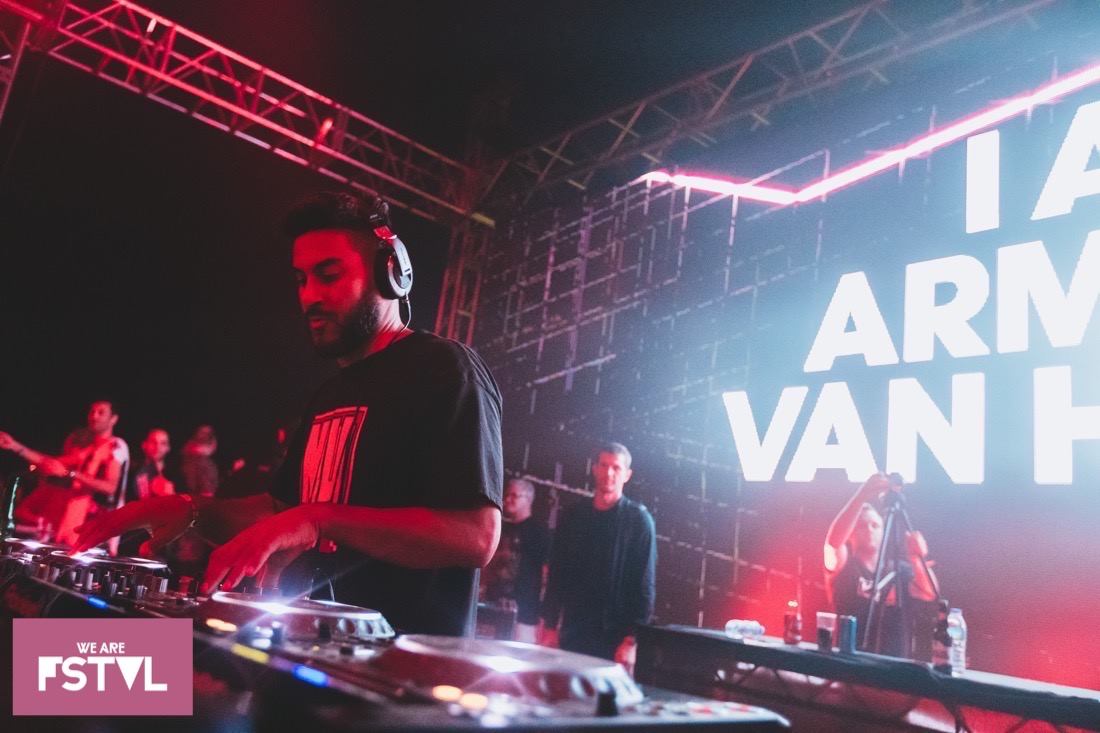 Our first pilgrimage to Essex was definitely a successful one, and We Are FSTVL certainly has to be one of the UK's best day festivals. Hopefully it will continue to be a success, and we hope to make the trip to Upminster again in 2017.
Organisation 9/10
Music 8/10
Site Setup 8/10
Festival Communication 8/10
Attention to Detail 7/10
Creative Content 7/10
Value for Money 8/10
Overall 8/10