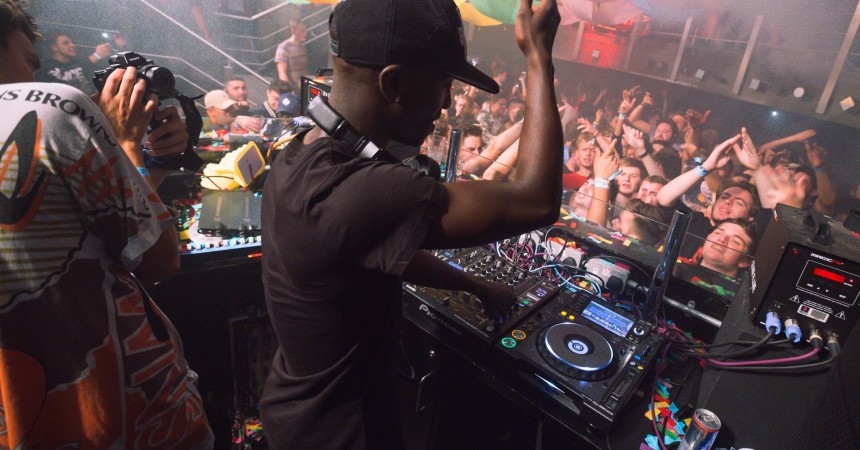 Concrete Music's Freshers Party With Preditah at The Astoria, Portsmouth
September has come around again, which means the inevitability of freshers week where students blow hundreds of pounds from their loans on raucous parties. Portsmouth's Concrete Music are back after the summer break, putting on a weekly night of exquisite underground dance music at The Astoria. For the second time in a year grime/bassline extraordinaire and Boy Better Know DJ Preditah is back in Pompey, this time kicking off Concrete's next run of shows. 
Preditah works alongside the likes of Skepta and JME who make up British grime group BBK. Their popularity has exploded over the last year, playing pretty much every festival going over the summer, not to mention Skepta picking the coveted Mercury Music Prize. Preditah, though, is one of the UK's top bassline/grime DJs and producers and never fails to impress with his bagful of fearsome grime and hardcore bassline.
As I've mentioned before Portsmouth has an up and coming electronic music scene, and Concrete Music are the ones responsible for helping to put Portsmouth on the map as a destination playing host to great clubs and big artists. Concrete have a number of big name acts lined up for this term including tech producer Darrius Syrossian, Portsmouth-based DJ legend Shadow Child, tech/house producer Skream and bassline trio TQD (Royal T, DJ Q, Flava D). 
Unlike last time in the basement, Preditah played in The Astoria's main room upstairs. The club was incredibly busy due to it being the middle of Freshers week and upstairs was hot and sticky. You can't argue that sometimes the smaller the venue the better when it comes to music, and this space, with its dimmed lights, lasers and umbrellas hanging from the ceiling, certainly had atmosphere. Preditah, again, created one of the best nights we've had in Portsmouth, varying his set; delving from heavy house and bassline, into grime, and back to underground bassline. The atmosphere mimicked that of a festival, and that was unusual to see replicated in a nightclub. It worked, though, and the relentless moshpits and skanking from the audience just added something that can't be beaten by a normal club night. I've never seen The Astoria so rowdy. This was truly a night remember. And, if you want what can only be described as a 'dirty' night of music, then you make sure you don't miss TQD's performance when they play at Concrete soon.
More info and to buy tickets for upcoming Concrete Music events visit: https://www.facebook.com/concretemusicuk/
Venue – 8.5
DJ/Band – 10.0
Music – 9.5
Overall – 28.0