Alix Perez at Motion, Bristol
On a night dedicated to one genre it is rare that a single set can stand out, but Belgian-born Alix Perez gets all the plaudits for his set at Bristol's Mutiny on January 22nd.  The night, a celebration of 18 years of drum and bass, left the packed in Motion crowd thoroughly satisfied on one of the few occasions where all three main rooms and the Marble Factory were open and rammed. Even with the seeming lack of students who often make up so much of the crowd. This is perhaps reflective of a genre that many find difficult to get into if not in pop-packages, like Sigma or Wilkinson, but has a large hard-core following, especially in a city like Bristol, which has seen a phenomenal drum and bass roster in recent years.
The last time I saw Alix Perez in Motion was in May 2015 when he was playing in the so-called 'Tunnel' under Exit Records, whilst Swamp 81 hosted with a line-up that included Loefah, Paleman, Kode 9 and Benton with Chunky taking up MC-ing responsibilities. That set was intimate and dark, with a track list reflective of Exit's more experimental artists including Beastie Respond, Om Unit and dBridge. This time around, in the main room, Perez's versatility as a DJ and producer really came through for an epic set in Motion's cavernous surroundings. To keep the main room full when there is so much else on offer is a testament to any DJ's skills.
The set contained his usual tuneful and melodic style, including 'Forsaken' featuring Peaven Everett and Spectrasoul, as well as hard hitting bass-ey elements like Icicle's 'Dreadnought', with its memorable hook courtesy of SP:MC. Alix Perez finished on 'Mr Majestic' by Calibre and High Contrast, a tune which had people running back to the front barrier just as they were about to head out.
Multiple drum and bass producers have been flexing their creative muscles as labels like Critical and Exit seek to push the boundaries of what is possible at 160bpm and beyond, and provide more varied alternatives to the likes of Hospitality, who were also represented on the night by S.P.Y. Rockwell's November 2015 showing 'Obsolete Medium' is one such example of how varied the genre can be, despite ignorant perceptions, whilst the Ivy Lab trio have acted as pioneers for several years and continue to do so. The continued success and recent revival of DnB, which has weathered remarkably over the last 20 years, has to be down to its creative evolution without abandoning its key principles. Perez has epitomised this ground-breaking and innovative approach (including influences from RnB, hip hop, footwork and dubstep amongst others) from the beginning of his career, with his first hit 'Solitary Native', strongly reminiscent of the Souls of Mischief's '93 'till Infinity'. Yet this is hardly surprising from a producer whose projects have included working with UK hip hop royalty Jehst as ARP101 and including rethought Kendrick Lamar beats on his album 'Chroma Chords'.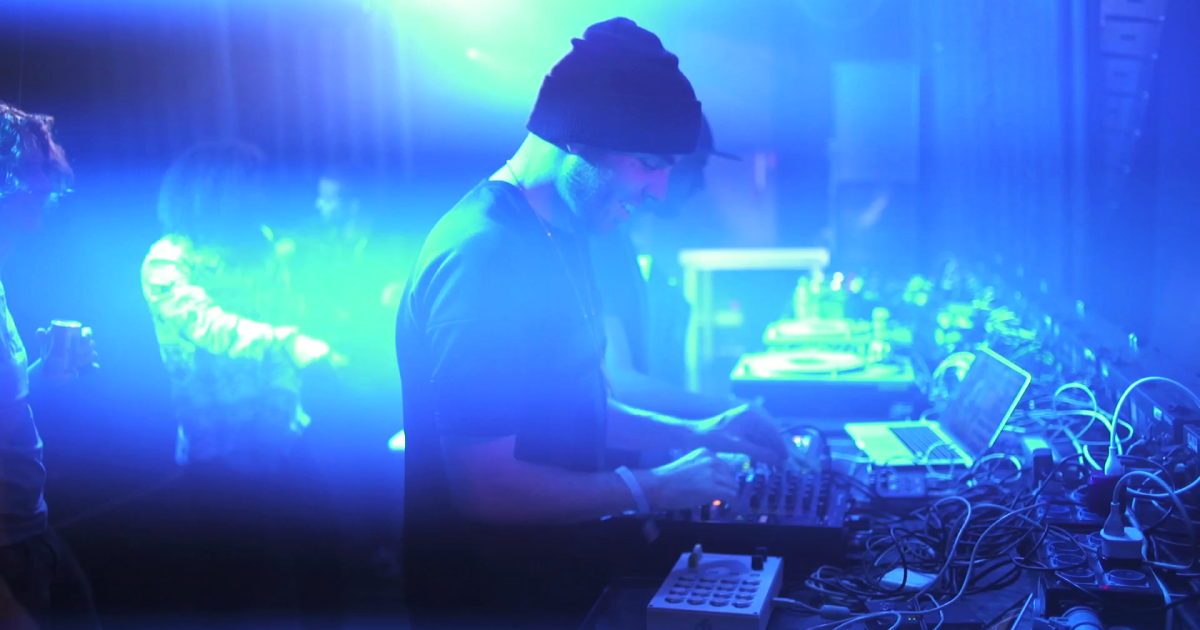 Mutiny's eighteenth birthday provided both an exciting look at what the future of drum and bass holds, as well as a raucous celebration of what it has already achieved. We look forward to more cutting-edge sound in Alix's upcoming EP with Eprom (known collectively as Shades) 'Powers of Two' that's dropping on the 5th of February. See inSYNC's article of the EP here:
 http://insynctm.com/alix-perez-eprom-release-new-ep/
Venue – 9/10
DJ/Band – 9/10
Music – 8/10
Overall – 9/10