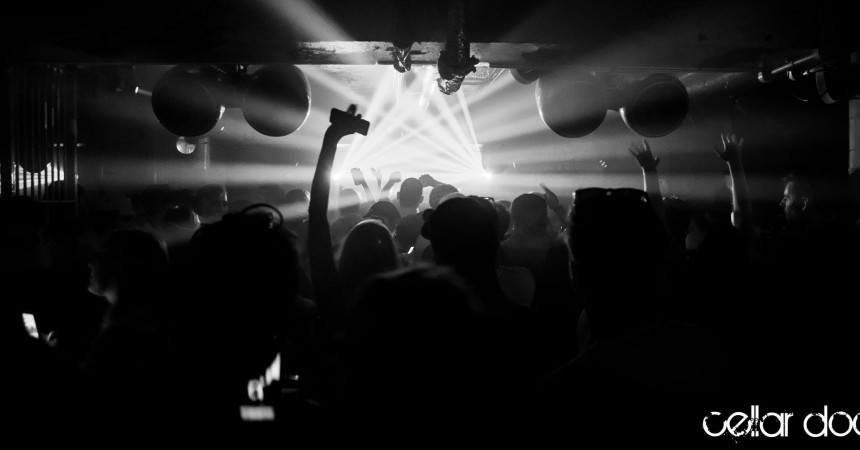 Cellar Door at The Vaults, Cardiff
Cardiff, like many big cities, has a wealth of top clubs and excellent nights out supporting some of the best underground music the UK has to offer. This not only includes some big name DJs from big name promoters like Treatment, but also some of the best young, new and local talent that the city has to offer.
Cardiff's The Vaults nightclub has a city-wide reputation for showcasing some of the best underground techno and house music around. Due to licensing issue it was closed for a brief stint last year but, much like the beloved London club Fabric, Cellar Door reopened is doors to Cardiff's ravers, hungry for more of the ear-hugging dance music. Set in an old bank vault, the venue entrance takes you into Cellar Door's 'chill out' space; an area that lets ravers take five in a calming, warm environment.
Deep underground, reachable by a set of steep stairs, is where the action takes place. The main room is divided up by metal bars, much like a jail, but something about this adds to the basement room's atmosphere. The second, smaller room is separated from the other by a small corridor. The intimate spaces make this a fantastic club, an underground haven for dance music. This club would certainly be special if a big name DJ graced its decks for a one-off, close encounter set.
This said, as I mentioned before, that is not Cellar Door's intention. The club doesn't need a headliner so sell out; it works on its own merit and stonkingly good reputation for knowing how to through a party. The varied choice of house and techno music was definitely that something needs applauding, and is a big attraction to those of us who love underground dance music, and loath the typical, commercial noise of other clubs in the city.
We can't wait to return to this venue, and would highly recommend it as one of Cardiff's best nights.
Venue – 9.5
DJ/Band – 7.0
Music – 8.0
Overall – 24.5