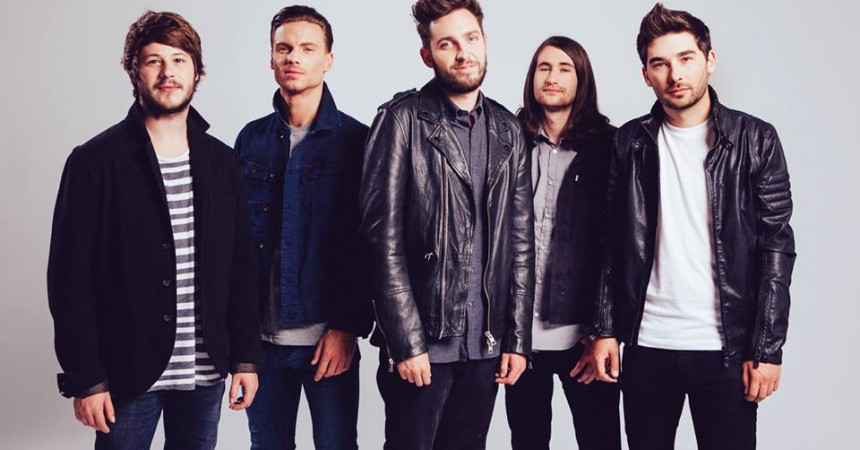 You Me at Six To Headline Slam Dunk
Guildford rock five piece, You Me at Six have been announced as headliners for this year's Slam Dunk Festival. The festival will take place at Leeds City Centre, Hertfordshire Forum and Wolverhampton City Centre on the bank holiday weekend of Saturday 23rd to Monday 25th May.
You Me at Six, who released chart-topping fourth album Cavalier Youth in 2014 played on a high slot at Reading and Leeds Festival last year and have already been announced for this year's Isle of Wight Festival. The band have a busy schedule in 2015 with an arena tour with All Time Low starting next week which will visit Cardiff, Birmingham, Glasgow, Manchester and London, before an intimate pub gig in Hoxton, then moving onto a run of Australian festival appearances between 25th April to 10th May.
Other confirmed artists for the festival are Taking Back Sunday, Lower Than Atlantis, Reel Big Fish, Millencolin, Goldfinger, The Wonder Years, Neck Deep, Bayside, Fireworks, Knuckle Puck, Gallows, Crossfaith, H2O, Comeback Kid and Bane with over 40 further artists still to be announced!
The festival, which is in its tenth year has attracted rock artists such as Fall Out Boy, Paramore and All Time Lowin the past.
Tickets on sale now! – seetickets.com – £39
More info – @SlamDunkMusic, slamdunkmusic.com