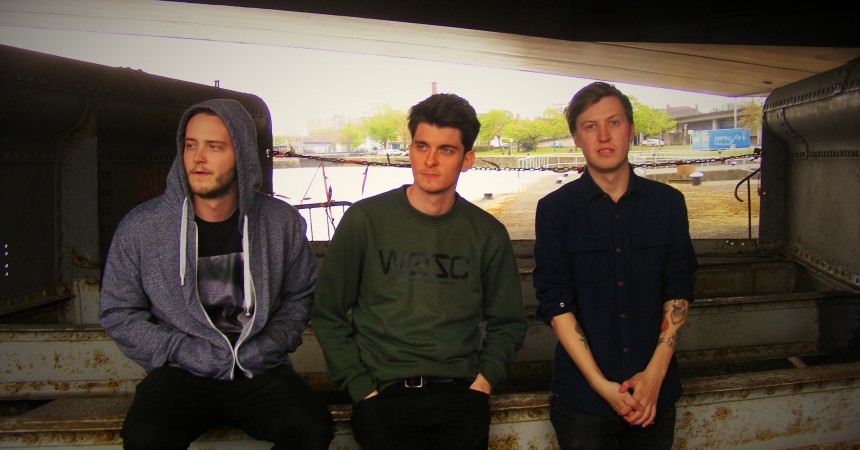 Review: Sly-One at Fabric, London
inSYNC's first venture to London super-club Fabric was bass duo My Mu Leng's first CD launch night. This meant a lineup of bass and heavy house producers. One of those featured was unique DJ trio Sly-One. The group's sound is influenced by year's of playing in Bristol, a city well known for its incredible underground music scene. Sly-One consists of Oliver Read, Joe Cannon and Dave Constant, and use their personal music tastes in melodic patterns, big chord sequences, swung beats and unique production techniques to create a sound like no other.
The trio spent a lot of last year successfully touring the UK and playing various festivals, and has since become residents and Bristol's most notorious weekly house and techno night; 5127. Although the threesome was only formally established towards the end of 2011, they have already released tracks on some great labels. Their deep house classic 'Come To Mine' was released on Shifting Peaks, as well as remixes from Jus' Now and HNNY. They also have a bassline track dubbed 'Warm Red' released on Addison Grooves label Lost In Translation.
The group's music has thus far been represented by some great artists. Top UK producer Redlight, DJ Die, Addison Groove, Oneman, Palman, Marcus Nasty, house duo Mak & Pasteman have all shown their appreciation for the trio's music. Red Bull, Get Darker, XLR8R, Crack Magazine, Hyponik, Eton Messy, BBC Radio 1 Xtra, Kiss FM, Rinse FM and BBC 6 Music have all features Sly-One, and helped the trio get their name out there.
It's not just their music that has given Sly-One their already colourful reputation. Their live performances and use of the infamous 'live cowbell', FX processing, mixing, tune selection and liveliness all adds something special and different. It brings something to the table that I've not seen with any other DJ or producer in a nightclub. This sets them apart and helped make our first inSYNC experience at Fabric a great night.
Venue – 8/10
DJ/Band – 9/10
Music – 8/10
Overall – 8/10