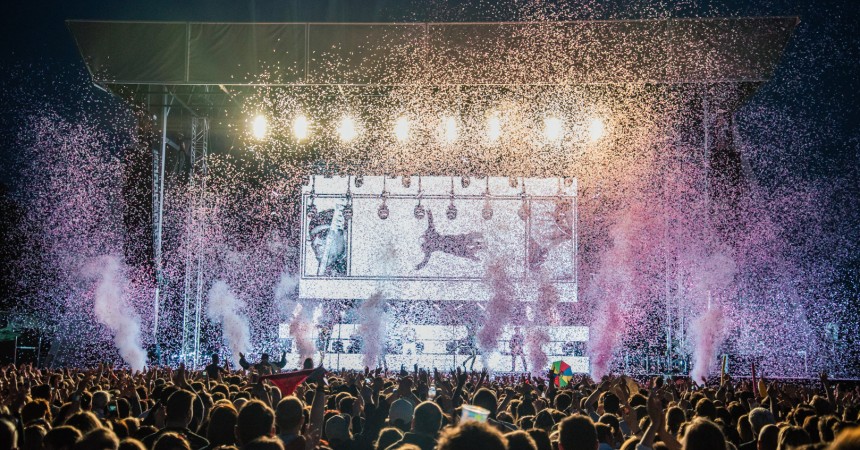 Common People Returns For A Second Year
Bestival organiser Rob da Bank made his new day festival brand, Common People, return to Southampton for a second instalment. The new event began last year with Grace Jones and Fatboy Slim headlining. 2016 saw the same festival begin in Oxford with a second year playing out at Southampton Common. Craig David's TS5 and 80s pop legends Duran Duran took centre stage at the two events.
Common People comes fully equipped with the Bestival-esque vibe; colourful, fun and enough for people of all ages to enjoy. The age range at Common People certainly showed this with many teens enjoying their taste of a first festival, upto the fifty plus' lapping up the festival's range of beers, ales and cocktails. A fantastic way to soak up the late May bank holiday weekend's sunshine.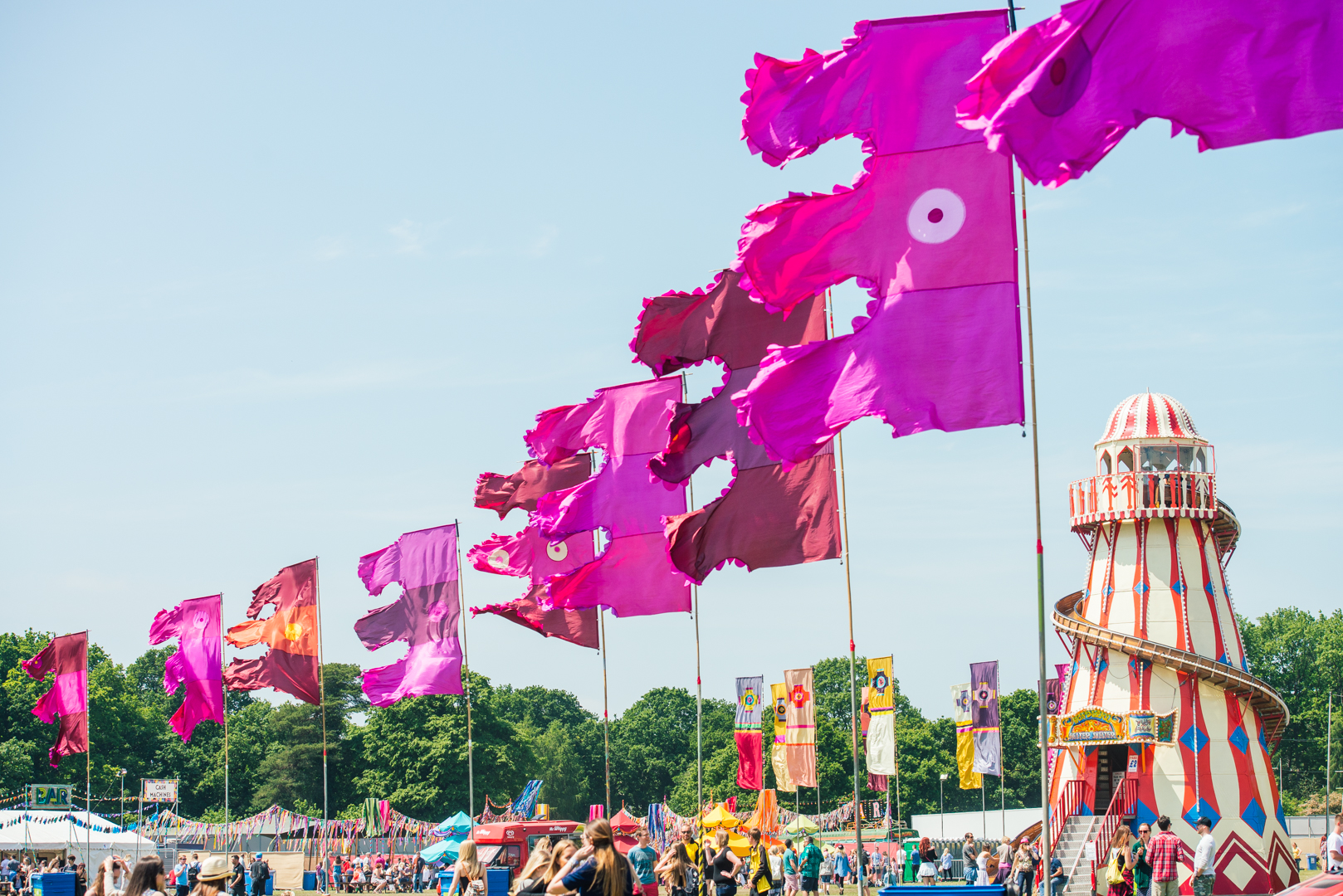 The festival was well setup with a large selection of food and drink. Four stages dotted about with a fun-loving kids area too. And, as a fan of breaking records, Rob da Bank ordered Common People to bring in the world's largest inflatable bouncy castle.
With no work or school to think about Monday, the buzz at Common People could be felt as 2016's festival marathon started to kick in. 2016 saw the festival replace last year's Big Top for a more suitably fun DJ area. With colourful bunting overhead and a appropriately themed cocktail bus, the new area dubbed 'Uncontained Stage' saw legendary disk jockey Zinc play Sunday afternoon. DJ Zinc showed off his catalogue of house and bass hits, throwing in some grime too, all to the pleasure of the noticeably young crowd. Although, Zinc switched from dnb to house back in 2007, he ended his set with a selection of high-energy drum & bass tunes.
Listen to or read our exclusive Common People interview with DJ Zinc here: http://insynctm.com/interview-with-dj-zinc/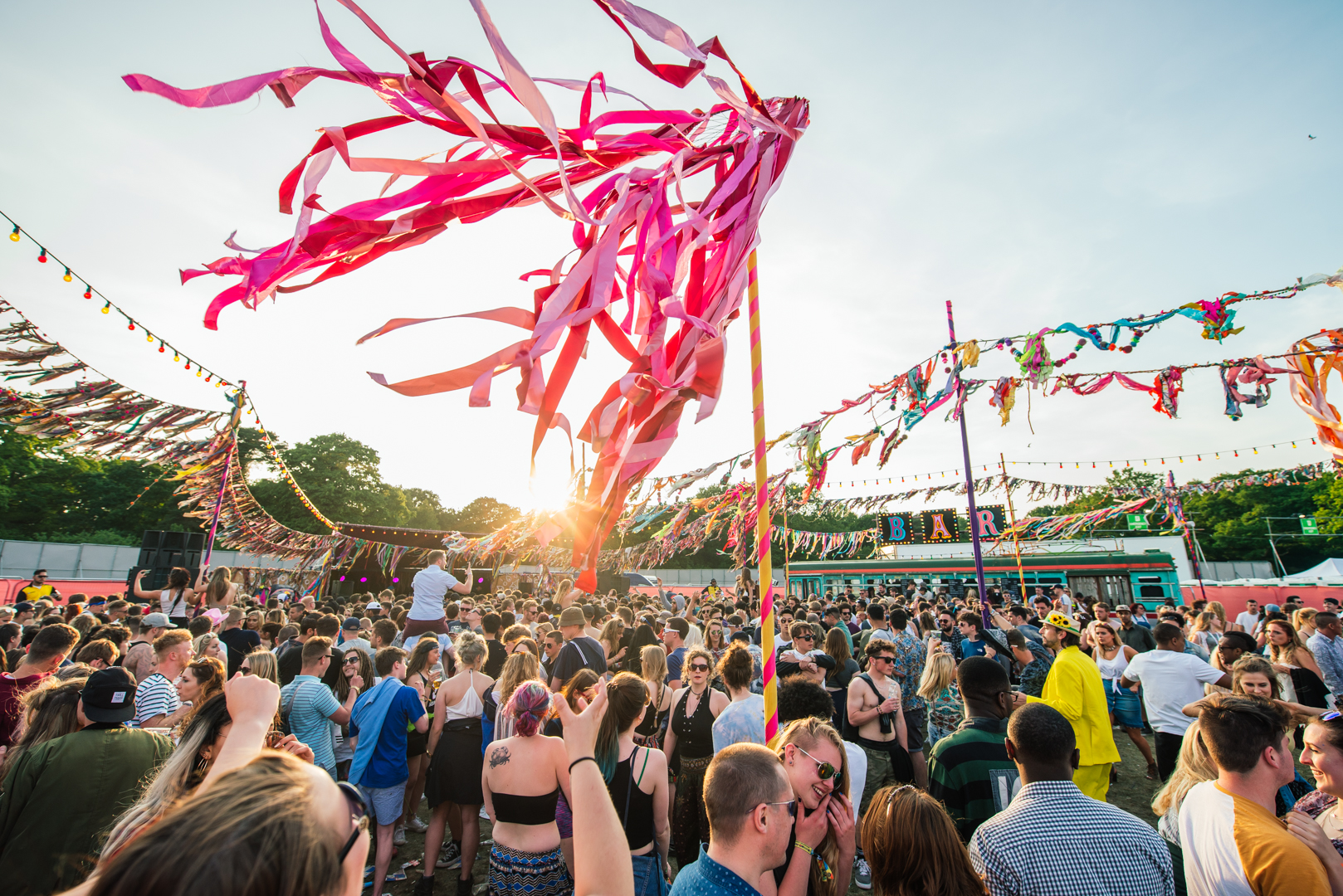 Trotting to the main stage, we took a pew with a pint to watch British singer/songwriter Katy B. The 27 year old rattled through her list of well-known tracks including 2011 hit 'Lights On'. Katy B was a nice edition to a sunny Sunday afternoon lineup, and the amount of families at the festival seemed to enjoy her genre-blurring style of pop music.
2016's closing headliners were none other than 1980s legends Duran Duran. The group, who headlined Bestival last year, graced the Common People stage playing out to a massive crowd. The Birmingham band formed in 1978 and were massively successful in the 80s. The group placed fourteen singles in the Top 10 of the UK Singles Chart and have sold over 70 million records. Duran Duran still perform with such energy, playing out new and old hits. Frontman Simon Le Bon works the stage well and helps to keep the band's nostalgic feel. A great choice of closing act for the festival with people of all ages singing along to the four piece's impressive selection of famous tracks.
Rob da Bank once again proved his worth as events organiser, and Common People certainly helps you get into the festival spirit. With Bestival coming up for another instalment in September, we are once again reminded that the Bestival group of events is one of he best in the UK. Well done Common People, we hope to be back again in 2017.
Organisation 9/10
Music 7/10
Site Setup 9/10
Festival Communication 7/10
Attention to Detail 8/10
Creative Content 7/10
Value for Money 8/10
Overall 8/10