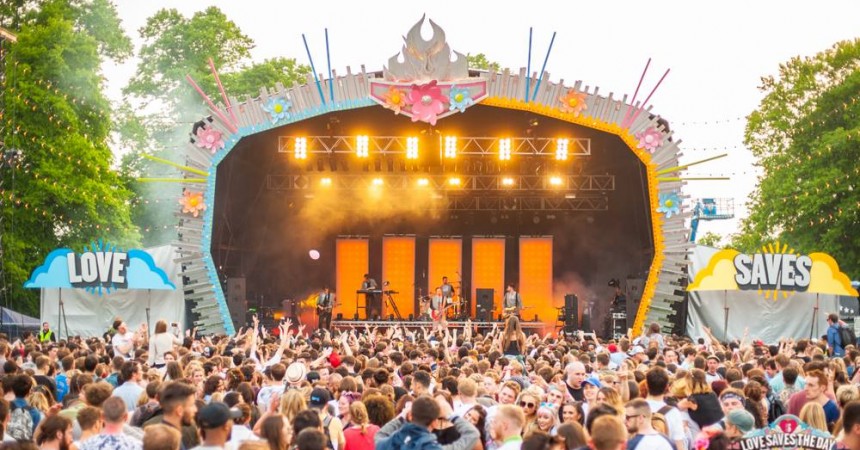 Bristol's Love Saves The Day Went Off Without A Hitch
Bristol's Love Saves The Day (LSTD) Festival on May's late bank holiday weekend has to be chalked up as a considerable success. Whilst punters had been promised a rainy Saturday and hot Sunday, the poor weather was not forthcoming and instead the crowd was awash with the usual combination of sunglasses, shirtless beefcakes, horrifying leg tattoos and harem pant wearing gap year students. The atmosphere was noticeably buoyed by the good weather and the site was brimming with people sitting happily on the grass between stages, absentmindedly sun burning in proper British fashion.
The organisers should be given considerable credit for their use of space and staging, especially for an inner city festival, as they so often tend to be uninspiring and over capacity. The volume and variety of stages was remarkable and reminiscent of much larger festivals who undoubtedly command a greater budget. This is all the more commendable when compared to other events held at the same sight, noticeably Tokyo World, which had less original theming and much poorer sound systems. Of particular merit were the Arcadia Afterburner, making one of its two festival appearances for the year, and the Brouhaha, reminiscent of Glastonbury's The Blues stage; delivering an impressive level of bass that reverberated the crowds collective rib cage, particularly during RSD's set on the Sunday evening.
The queues for booze were understandably long but well managed and fast moving, whilst taxi queues could have been considerably shorter if punters had instead opted for the reliable shuttle bus service that ran to and from Bristol's city centre. The variety of food was impressive, with many of the traders hailing from the local area. There can be few festivals of this size with the same level of thought, attention to detail, and quality. Quirky and novel features such as the dance off arena and the inflatable church seemed to reflect Bristol's own quest for individuality, exhibited in areas of the city such as Stokes Croft and St Pauls. The overall result of this is an event which feels like a proper camping festival, which for the price, is very welcome.
Musical Highlights
From a musical perspective there were some truly outstanding performances. Dizzee Rascal, though slightly late, delivered a set which ticked all the boxes. He began by rattling off his early grime classics at a tremendous pace and energy, which really reminded us why he earned LSTD's headline slot. 'Fix Up Look Sharp', 'I Luv U', and 'Jus a Rascal' received the best reception from a list of Boy In Da Corner hits, followed by numbers from Showtime and Maths+English, including 'Stand Up Tall' and 'Sirens'. The set became increasingly poppy with 'Dance Wiv Me' and 'Holiday' blended in, before Rascal ended this chronological journey with his arguably most famous chart topping hit, 'Bonkers'.
Another highlight came from Skream's first performance since he broke his leg. The Croydon-born DJ turned up in a wheelchair, but wouldn't let his disability get in the way of a great set. Rarely without a cigarette in his mouth and never not furiously head banging, he worked the crowd in the evening sun, and got a great reception from his new song 'You know, right?'.
Goldie's 'Timeless' set lit up the Arcadia Afterburner, as was befitting for someone to whom so much credit for underground music is due. Of course the song 'Timeless', earned the most gun fingers from the crowd, but the entire set was well crafted and brilliantly executed, and sounded surprisingly sharp considering the acoustic difficulties of projecting sound in 360 degrees.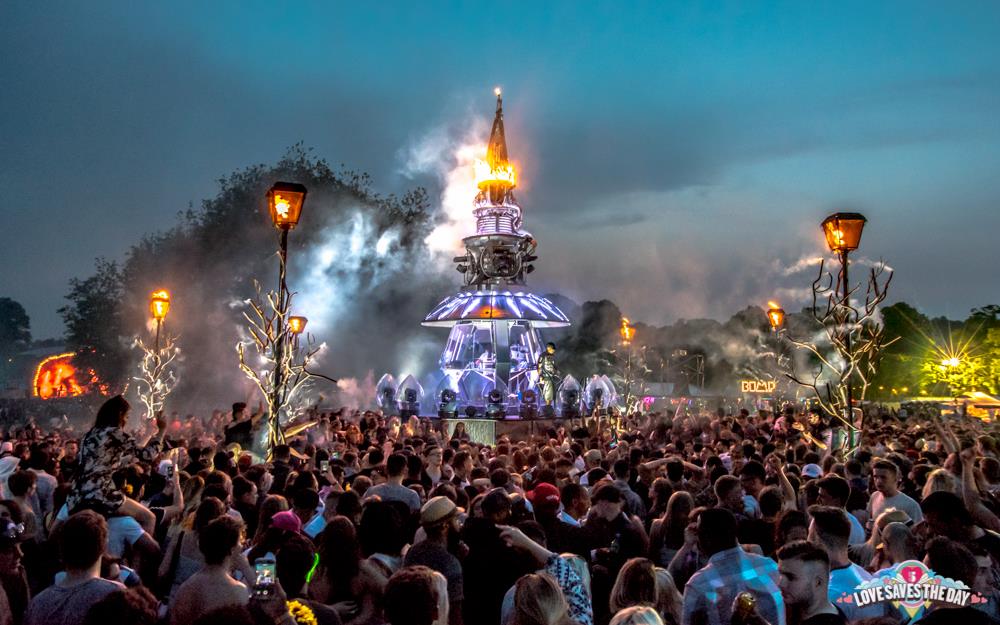 Finally, Motor City Drum Ensemble was largely to blame for the relatively poor attendance at Ben Klock's Paradiso headline slot, as people opted for a disco boogie in the sun over a dance in a tent. The atmosphere was fantastic as people were at the pinnacle of their Red Stripe-induced stupor, and musical highlights came from a glimpse of a Carl Craig Remix of Tom Trago's 'Use Me Again' and Motor City's own 'Raw Cuts #3′.
We hope to be back next year for another great weekend at one of Bristol's best annual events.
Organisation 8/10
Music 7/10
Site Setup 10/10
Festival Communication 9/10
Attention to Detail 8/10
Creative Content 7/10
Value for Money 8/10
Overall 8/10