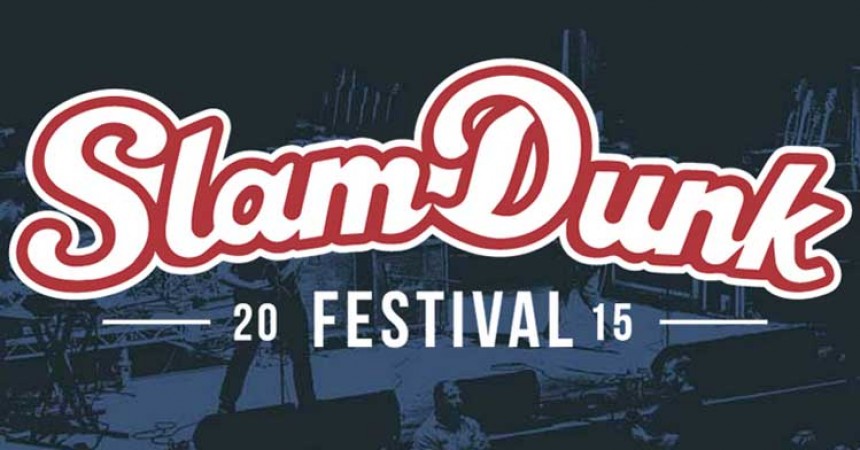 Slamdunk 2015
Slamdunk 2015 has finally arrived, and this bank holiday is likely to be the best day of the year for alternative music lovers looking to be surround by pop punk, hardcore, and metal. Whether you live in the North, South or Midlands, Slam Dunk is available to all.
With over 50 acts, from home and abroad, you will be surprised by the number of huge names attending, alongside some exceptionally exciting upcoming acts.
You Me At Six headline the main stage in Hertfordshire, alongside Taking Back Sunday, and Don Broco.
Pop punk up comers, Knuckle Puck, join the likes of the Wonder Years, and Neck Deep, making a trio of acts that are re-creating the pop punk hype that was so prevalent in the 90's.
One of the only festivals created for the alternate genre lovers, British band We are the Ocean are making waves, and will be performing on the same stage as Lower than Atlantis, a band they will be familiar with after recently supporting them in Bournemouth.
The punk in all of us will be satisfied on the Desperado stage, with Ska band Real Big Fish being prime attraction, in addition to American rock band Zebrahead who will also be making an appearance.
Merchandise, apparel and exclusive signings with some of the bands. Slam Dunk is looking to bring you that little bit closer to your favourite acts, with various food and drink stalls, providing a well-earned break from the tiring pits.
Having already sold out in Hertfordshire, this year's Slam Dunk is shaping up to be the optimum day for all pop punk, metal and punk fans alike, with the only negative being, it's a one day festival.