inSYNC's Weekly Festival News (April 24th 2017)
This week Boomtown Fair completes its lineup with the final two districts announcing acts and we take a look at one of Europes best drum & bass festivals.
Boomtown Fair
Boomtown truly is one of the UK's festival wonders. It's a non-commercial masterpiece of arts, culture and music, and fully immerses every one of its so-called 'citizens' in its indescribable experiences. The festival has ballooned to a staggering 60,000 since Boomtown's streets first opened in 2009. Boomtown Fairs' mind-blowing creative landscape is utterly diverse, eclectic and simply inspiring. If all festivals took on Boomtown's wild, weird and entertaining approach to their creative installations then the world would be a better place. And, if you throw in the festival's fictional yet real-esque backstory, which develops with each passing year, then you're in for one hell of an experience.
The festival now has nine districts, playing host to many different musical genres and styles. Mayfair and Barrio Loco have finally completed their lineups. Mayfair will see Max Tailor and Smokey Joe & The Kid headline with five stages and eleven street venues boasting many different bands, whilst Barrios Loco hosts some of the hottest dance music at the festival. Ben UFO, Mr Scruff and Joy Orbison will top this year's district with three other stages to get your thrills from and five street venues to explore.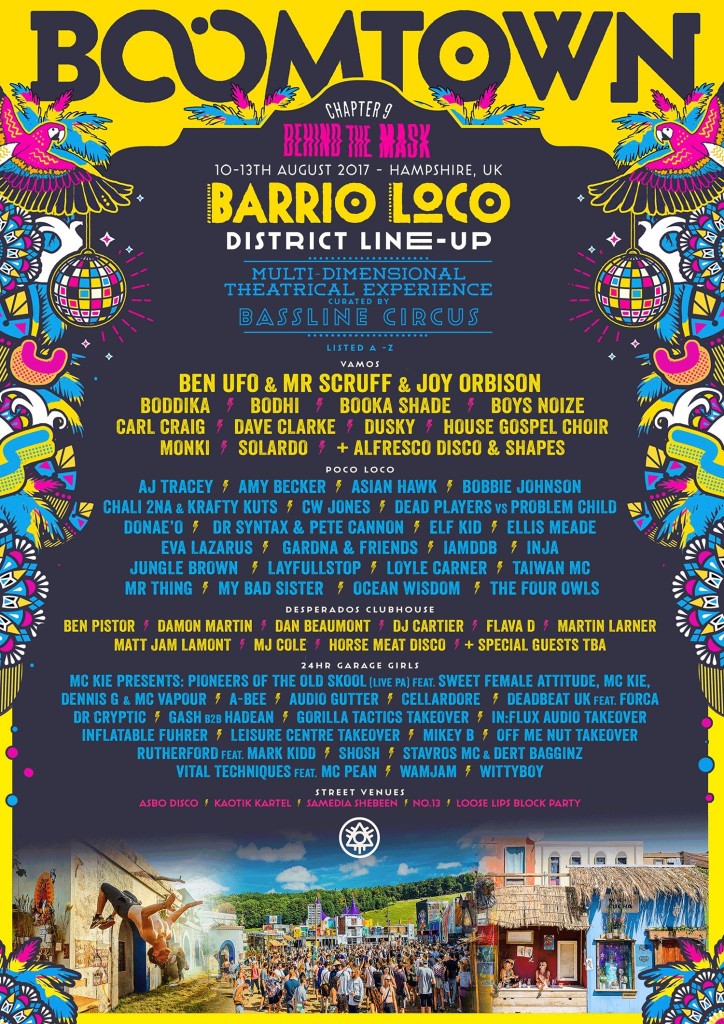 Tickets available at: boomtownfair.co.uk
Liquicity Festival
Liquicity is the number one liquid drum & bass channel on YouTube started back in 2008. It has now grown into a record label and an events company, giving some of the best liquid drum & bass offerings in Europe. Liquicity now even provides dnb lovers with a two-day festival in the Netherlands, boasting one of the world's biggest summer drum & bass lineups.
This year's event will take place on July 8th & 9th with Sub Focus and High Contrast taking headline slots. The normally one-day event is set to be larger, with camping included too.
Tickets available at: festival.liquicity.com/tickets