inSYNC's Favourite Small Festival Is Here Again: Standon Calling 2015
inSYNC's favourite small festival is almost here again! Standon Calling is one of England's most hush-hush festivals, but why wouldn't it be? It is titchy? Set in the grounds of a 16th century manor house in the middle of rural Hertfordshire, the 5,000 capacity festival is never afraid to have fun. The festival's nightlife never seems to end, with the so-called 'Cod Shed' seeing a lot of the early hour action, with revellers dancing until sunrise. Electro-god Julio Bashmore has taken to the Cow Shed in previous years, not to mention Bondax and Friends joining the lineup this year. A late-night licence keeps the bars rolling too, and adds to Standon's party atmosphere.
Alongside the consistently strong lineups at Standon, the great vibe doesn't change massively year-on-year. Now although it may not sound like it, I mean this in the best possible sense. This is a festival with an outdoor swimming pool, and joyful festival-goers flock to it every year when the weather is looking up. Standon is a locals festival and most of the people there are from the surrounding area. But you definably should give it a go! The campsite for Standon is always trouble-free for those who inhabit there, and Standon seems to have a smiley, positive atmosphere that lasts the weekend through.
There is also a special kids area set out and designed so music-lovers with families can still attend, not having to worry about their children whilst they see the acts. Activities featuring painting, drawing, playdough and more will keep the little ones occupied.
The weekend party that is Standon Calling has kept the festy at the top of the mini-festival chart for a long time. It's the place to go for fun and freewill. As for 2015's headliners; Swedish electronic band Little Dragon come to Standon. A UK festival exclusive from The Dandy Warhols will lead proceedings on Saturday night, and Sunday will see electronic duo Basement Jaxx close the festival.
We will also see indie-rock band The Horrors, new coming grunge band Slaves, British singer-songwriter Ella Eyre, Derbyshire-based singer Lucy Spraggan, DJ Yoda, Prides and many more bring their sounds to the Hertfordshire festival.
Each year Standon Calling has a weekend theme. This year it's 'A Town of Two Faces' so cue the arts, set designs, costumes and more. Perhaps the best aspect about the theme is that you can quickly flit between the stages, food stalls, and extra entertainment; something you don't always get to do with a major festival. Standon also gives people the ability to walk from one side to the other in ten minutes. Sometimes a compact site is best to improve atmosphere at a festival.
Still need some convincing that Standon is one of the best mini-festivals in the UK? The dress up theme Saturday is something that not a single punter misses out on, and passing up the opportunity would be a costly mistake. The annual themes are novel, and the costumes become more and more extravagant, making Standon's atmosphere ever more adhering. Standon makes for an excellent weekend of quirky fun, and with some of the areas decked out to be more 'child-like', which, although is aimed at adults makes it even more a family-friendly environment.
Standon Calling is a must for those who want to jump right into an intimate, quirky, music-loving festival. The special experience that it gives will make sure you have an excellent weekend, that hits you right in the spot; and will keep you returning year-on-year. Standon Calling is Friday, Saturday and Sunday 31st July to 2nd August 2015, and weekend tickets start at an incredible £79.00 for Super Early Bird buyers. There are day tickets available too. All tickets are available at www.standon-calling.com, but you'll have to be quick!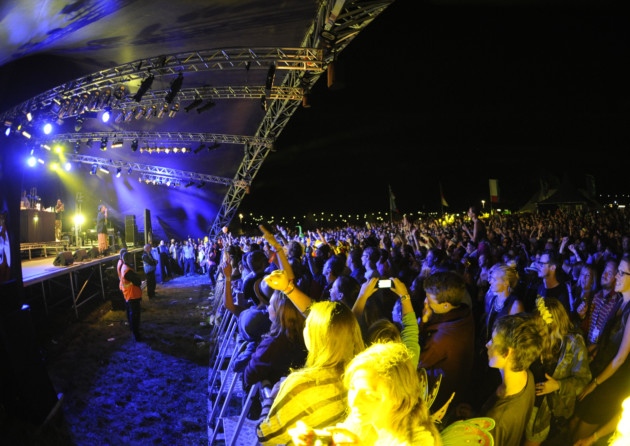 See you all there.