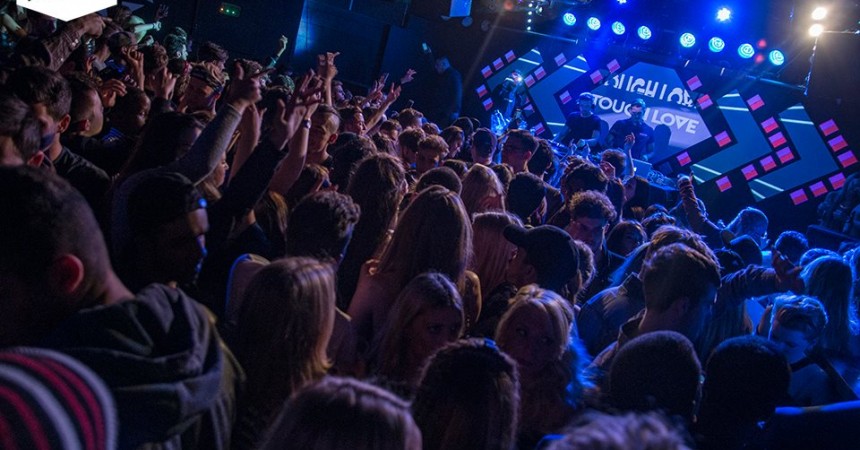 Review: We Are Your Friends Returns With Tough Love at The Old Fire Station, Bournemouth
Bournemouth's Old Fire Station, known for booking big DJs, welcomed back the We Are Your Friends (WAYF) student event for its first event in 2016. Past events have included massive DJs like MK heading up WAYF, and last week's event was no different. House duo Tough Love, best known for their single 'So Freakin' Tight', got behind the decks to top the bill.
Tough Love's 'So Freakin' Tight' peaked at Number 11 in the UK Singles Chart, signed to Island Records. This was a great booking for WAYF's opening event of the year, and the duo have really established themselves in the industry making them the perfect addition to the many great DJs who have played at WAYF before them. Tough Love made themselves a cult following of fans across the globe with distinct productions and energetic bass-heavy live sets. This has been helped by the continued support of broadcasters and world-class DJs like Annie Mac, Pete Tong and Duke Dumont.
The duo have done well, releasing tracks on numerous international labels including Toolroom, Off, Nurvous, and Suara & Kenny Dope's Dope Wax to name just a few, and their own imprint Get Twisted Records that is fast becoming one of the most talked about underground labels in the house scene. To top it all off Tough Love won 'Best Single' at the Bass Music Awards in 2014 for their track 'Lonely Highway'.
Their Bournemouth set was one that only further proved the duo's DJing talents. A set of fun-filled, bass-heavy house music. Tough Love's element of fun came across in the set, and helped to make WAYF's first 2016 venture an excellent night. I hope that WAYF's next booking is as good as this one.
Venue – 9/10
DJ/Band – 7/10
Music – 7/10
Overall – 7/10