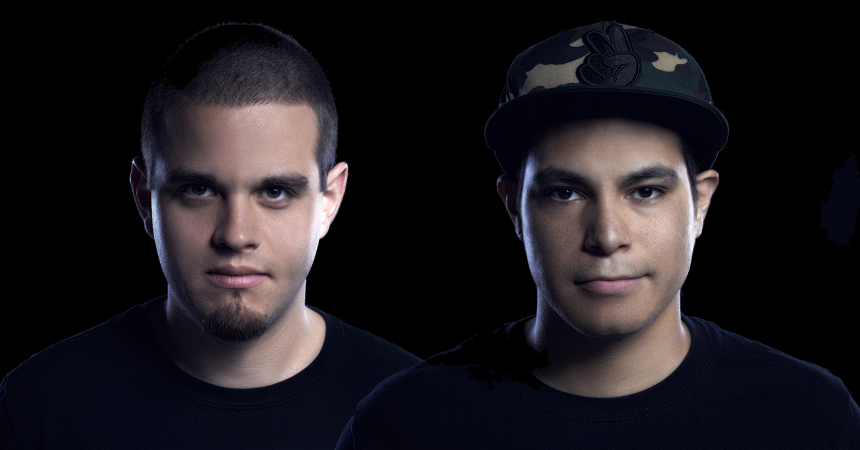 Our Interview With Kronology
Formerly known as Slogun and iOH, USA drum & bass duo Kronology are known for their hard-hitting style. Their new track 'Mantra' captures a new level of energy, its hypnotic vibe and distorted basslines are very powerful and gives the listener an incapability not to move along.
The pair's fan base is growing everyday, but not only from ravers. High profile DJs are also supporting Kronology, BBC Radio 1's drum & bass master Friction, for example. Expect to hear a lot more of these two in the coming months.
Read our exclusive interview with Kronology below.
1/ You guys are based in Los Angeles. Can you give dnb lovers in the UK an idea of what the drum & bass scene is like in the USA?
DnB has a strong following and presence in many major American cities and regions, and it's grown quite a bit over the last few years. Places like DC, New York, Seattle and our home LA (to name a few) are all hotbeds of the stateside scene with their own thriving nightlife. Nowadays we're also seeing many more homegrown producers doing big things than we've ever seen before, which is great to see.
2/ How do you get inspiration for writing and creating new music?
We both have pretty broad taste in music, so we try and listen to all different kinds of sounds to get new ideas flowing. Sometimes the inspiration can come visually, whether it's from a movie or some piece of art, or whatever it is. We just try to stay open-minded and take in as much as we can.
3/ When creating new music this year are you hoping to develop your existing sound? Or, do you want to change it into something new?
A little bit of both; we want to continue developing our upfront DnB sound, but we also want to expand it to incorporate new elements from other styles that we've been feeling lately. We've been really inspired by the sounds of Juke / Footwork, House, Downtempo and all kinds of experimental bass music. It's definitely our goal to mix these with our usual DnB to create a new, unique sound and we're working towards that.
4/ What was your best moment of 2016? And, why?
Thats a tough call; it'd probably be between playing Language in Denver or either Control in LA or Respect also in LA, all of which were amazing shows that will go down as some of our best yet.
5/ How does it feel to be able to create music as a job?
As of right now we both have our own careers on the side as well, but it's definitely an amazing feeling to have this be a part of what we do for work and our goal is to have it become our primary careers.
6/ What can we expect from you in 2017? New music? Any live shows? Any shows in Europe?
Right now we're in the process of figuring out our next releases, but there's a lot of new music on the way. No shows in Europe yet, but we are playing Respect Thursdays in Hollywood on February 2nd with more gigs in the works; hopefully we make it out there much sooner than later!