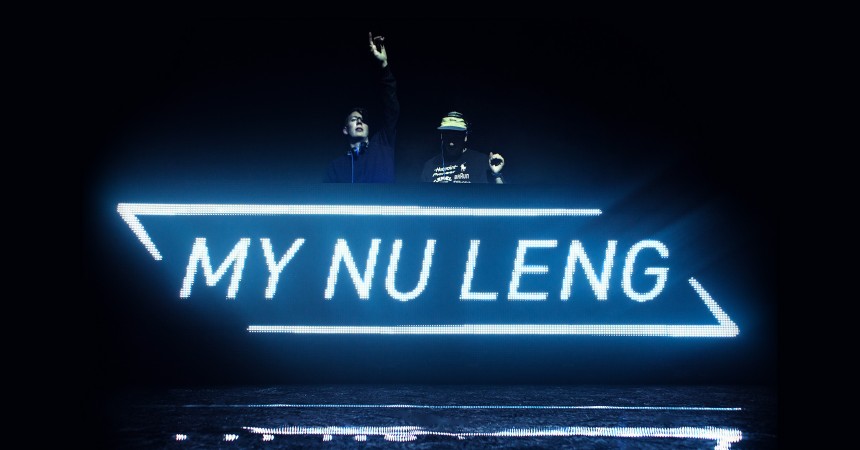 My Nu Leng at The Fleet, Portsmouth
The house duo have recently taken off, and have a lot of high profile gigs coming up this summer. They've produced a number of great remixes including 'La La La' by Naughty Boy, 'Right Here' by Rudimental and 'Mozart's House' by Clean Bandit. The boys from Bristol are sometimes hard to categorise as one particular genre, going all the way from pitch vocals to heavy bass.
Coming from an Annie Mac set, it was going to be hard for My Nu Leng to what was already a great night. But, they certainly did! Seeing My Nu Leng a few weeks earlier at Treatment in Bournemouth did not do them justice. The smaller venue was just right for the set, and their deep house sound took every onlooker all the way from three in the morning 'til five. No break needed!
The Fleet is normally a pub, so to see it transform into a hot DJ set was on point. Portsmouth definitely doesn't have enough big set events on like this, and with Annie Mac and My Nu Leng sold out on the same night, one after each other, it shows what's needed on the house/dance scene in Pompey.
After a set like this it's easy to see why My Nu Leng have suddenly crashed into public consciousness, since the New Year, with an archive of styled synths and infectious bass lines. 'Time Goes By' and 'Damp' EP, by the duo, both exhibit a dark and moody tone that reimagines garage influences. Yet 'The Grid' and 'Hips & Thighs' deals with heavyweight rhythms and that's why the duo are hard to categorise. The variation in style is excellent and keeps the pair fresh when you here their own work. These two keep getting raved about my press and punters, and that'll ensure the star will continue to rise for them throughout 2015. If you haven't yet seen My Nu Leng, watch this space!