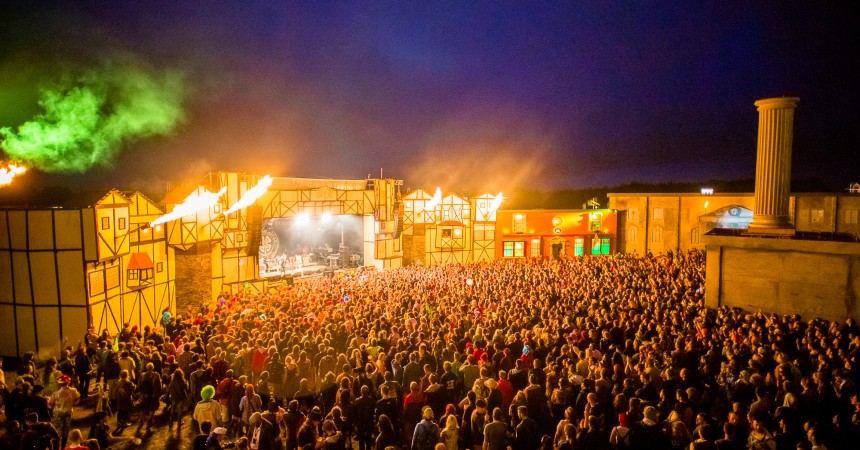 inSYNC's Weekly Top Announcement Picks (February 27th 2017)
Another big week as summer draws ever closer! Common People (Southampton), Boomtown, BBC 6 Music Festival, Love Saves The Day, Lovebox and Nass all make announcement. We can't contain our excitment!
Common People (Southampton)
After two successful year's another cog in the Bestival, wheel begins again. Common People first took over Southampton Common in 2015, giving the city a flavour of the colourful Bestival magic in a two-day festival. The event has pulled in some big names including Grace Jones, Fatboy Slim and Duran Duran.
This year will see legendary DJ Pete Tong and dancehall master Sean Paul headline the festival with a number of other big names. Common People brings together an eclectic mix of bands and DJs to create a truly unforgettable family day. Taking place over late May Bank Holiday weekend, the event will also play host to the likes of Tom Odell, Faithless, Groove Armada and Wild Beasts.
Tickets available at: http://southampton.commonpeople.net/
BBC 6 Music Festival
Like Radio 1's Big Weekend, the 6 Music Festival adopts a new city each year and uses venues within the city to celebrate all things indie. Last the event saw indie rock five-piece Foals headline at Motion, one of the venues used in Bristol for the festival. The festival is usually hosted in February or March.
This year, the festival will be in Glasgow on 24th-26th March across multiple venues. Bonobo, Depeche Mode, Honey Blood, Jungle, Loyle Carner and Temples are just a few of the artists making up this year's packed bill.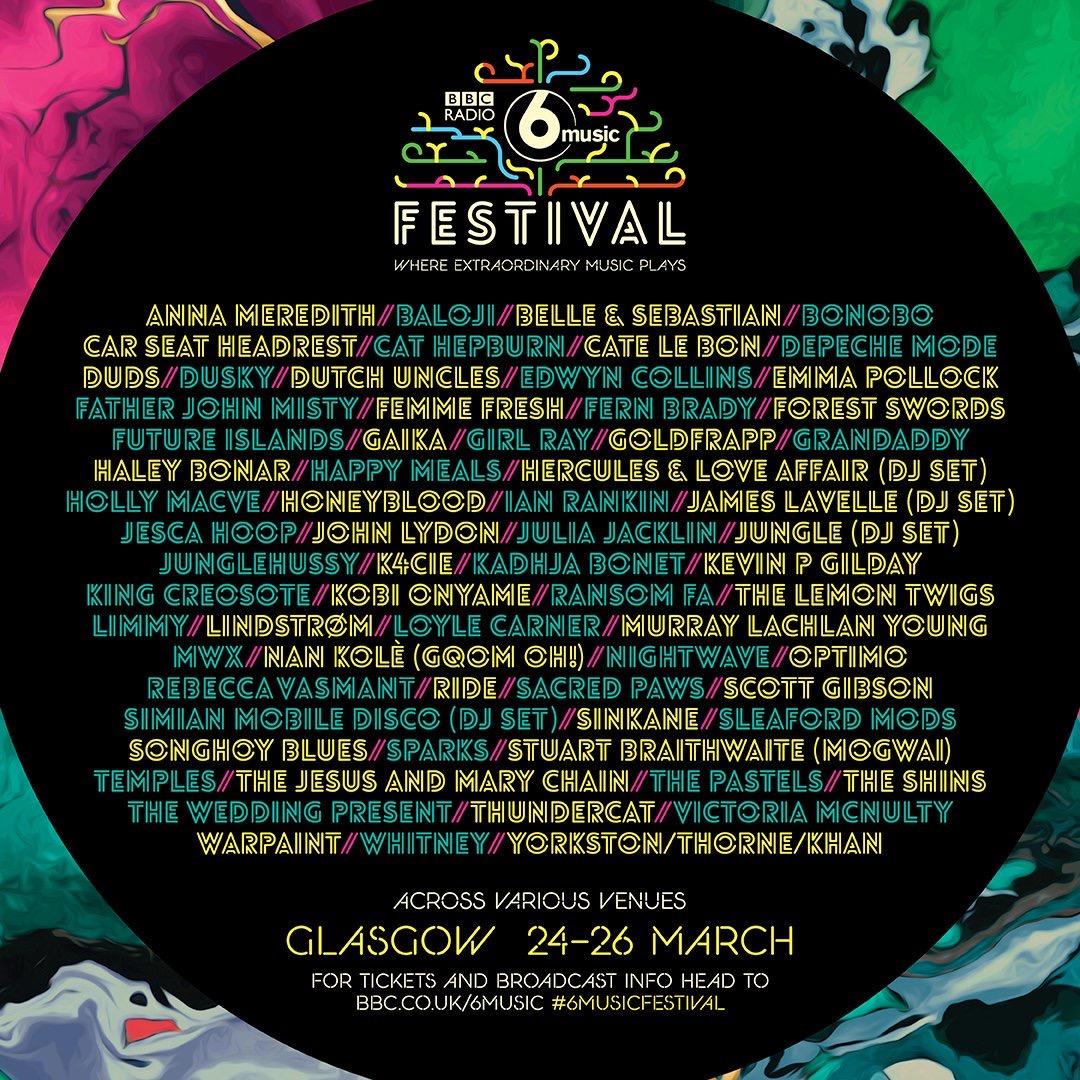 Tickets available at: http://www.bbc.co.uk/programmes/articles/3RX4PZzyZpPPNnxttyJTCzg/tickets-venue-information
Boomtown Fair
Boomtown truly is one of the UK's festival wonders. It's a non-commercial masterpiece of arts, culture and music, and fully immerses every one of its so-called 'citizens' in its indescribable experiences. The festival has ballooned to a staggering 60,000 since Boomtown's streets first opened in 2009. Boomtown Fairs' mind-blowing creative landscape is utterly diverse, eclectic and simply inspiring. If all festivals took on Boomtown's wild, weird and entertaining approach to their creative installations then the world would be a better place. And, if you throw in the festival's fictional yet real-esque backstory, which develops with each passing year, then you're in for one hell of an experience.
Full lineup announcements are now coming in thick and fast for the Hampshire festival with the Wild West district now being shown off. Folk-pop artist Frank Turner will headline alongside Alabama 3 and Newton Faulkner. Not only does the Wild West district have four main stages but also five small street venues to explore and fully immerse yourself in the festival.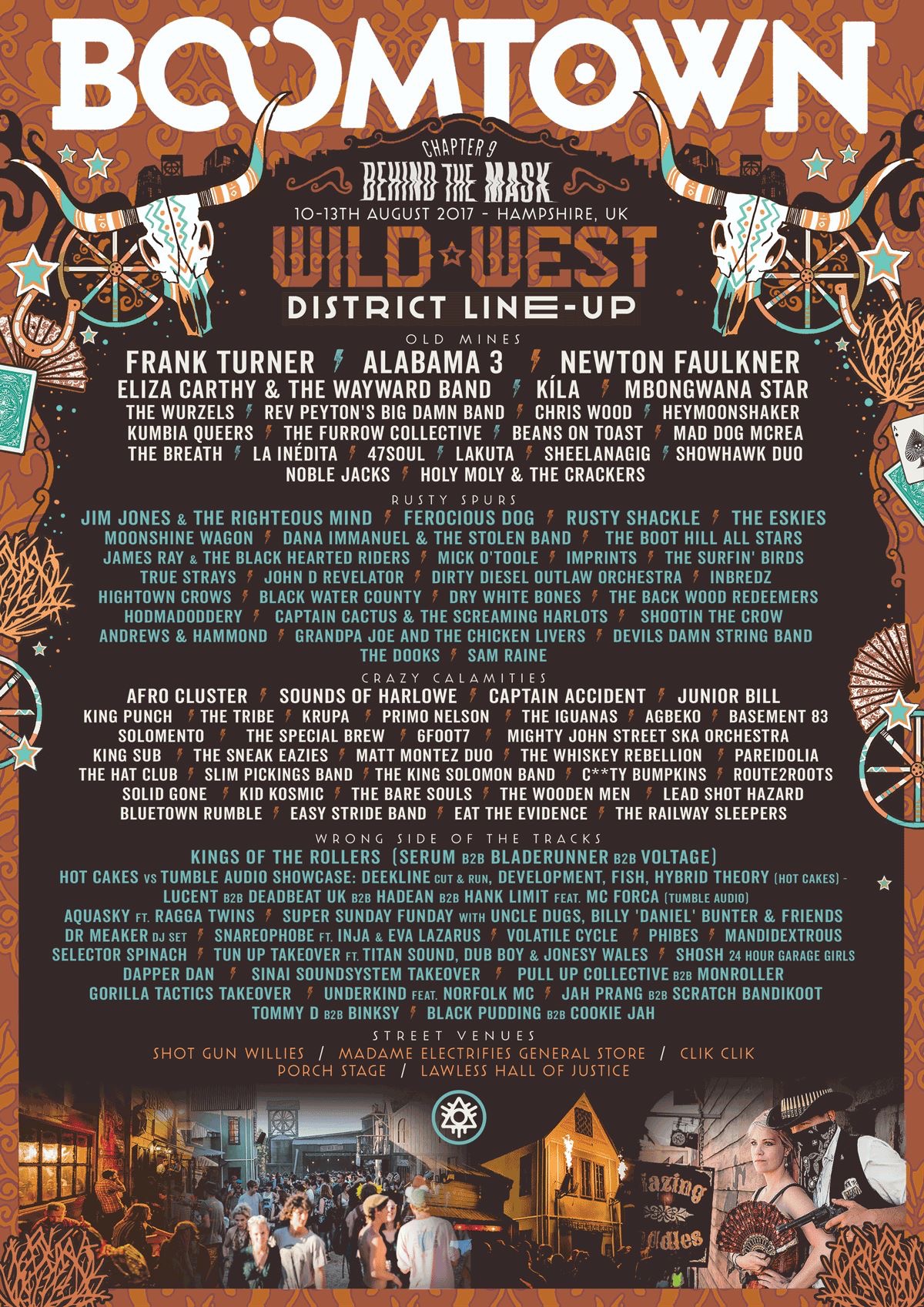 Tickets available at: http://www.boomtownfair.co.uk/
NASS Festival
NASS Festival has been making waves in the festival industry for years with their unique combination of a tiptop dance music lineup and raw action sports. Some of the world's best skateboarders and BMX riders take to the stages, alongside a four-day rave.
After already announcement Pendulum as 2017 headliners, NASS has boasted the next phase of its lineup. Grime artists Kano and Wiley take headline slots with Nosia, Toddla T and Bad Company UK all taking top sets. A number of other bassline, drum & bass and grime artists also join the lineup.
Tickets available at: http://www.nassfestival.com/
Lovebox
Lovebox has been growing ever since it began in 2002, founded by legendary dance music duo Groove Armada. The two-day event takes place in Victoria Park, Tower Hamlets in London. Although the festival is held in central London it encompasses many features on countryside-based festivals. 2014 saw Secret Productions, the co-organisers of Secret Garden Party and the co-founders of Wilderness, join the team since giving the Lovebox site more art installations, a roller disco and themed bars.
This year's lineup is one of epic proportions. American rapper Frank Ocean will headline, with Chase & Status, Jess Glynne and Jamie xx all taking top spots. The July event will also see Solange, Annie Mac, Giggs, Andy C and Mac Miller come to London.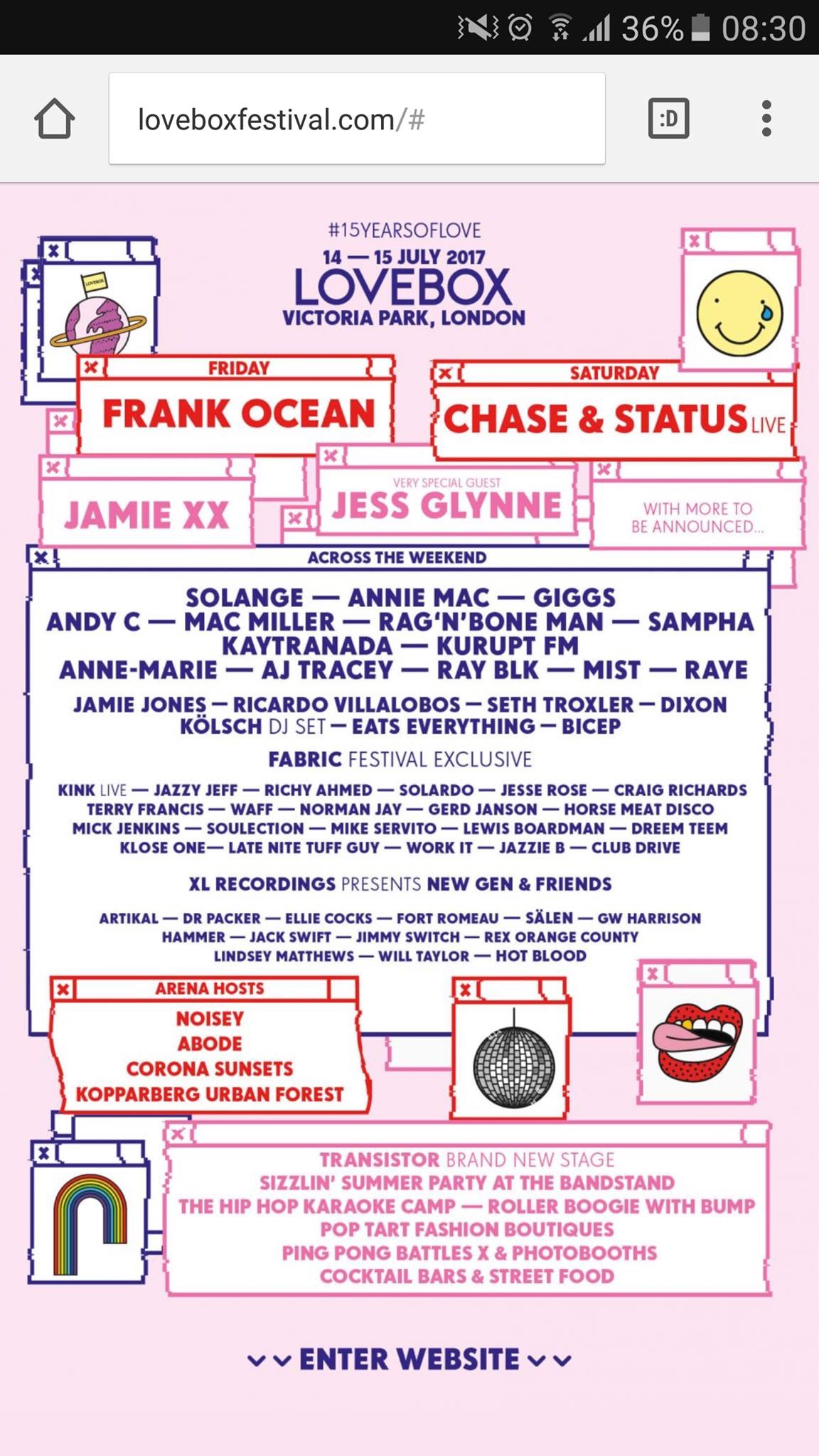 Tickets available at: http://loveboxfestival.com/
Love Saves The Day (LSTD)
Love Saves The Day first got their home in Castle Park in Bristol back in 2012. Six years on and the festival's production and entertainment ideals are still the same, combining the best of the city's ecstatic underground scene with some of the world's best artists. LSTD plays host to an incredible amount of genres and musical styles in one amazing space.
After announcing an ecstatic lineup, LSTD has now boasted the Arcadia Afterburner lineup. LSTD is the only UK festival where the stage is making an appearance this year, and the festival has made sure it is a lineup to match the stage's high-quality sound system, features and special FX. Riccardo Villalobos and Craig Richards will headline Saturday night, the first time either artist has performed on the stage, whilst DJ Hype b2b Hazard and Dimension will headline Sunday.
Tickets available at: http://lovesavestheday.org/