Featured Review: Alternate UK at Lakota, Bristol
Alternate returned with a bang on Friday 11th March in a well-organised and brilliantly executed party at Bristol's Lakota & Coroner's Court. Lakota was fully decked out in tribal-esque decorations, with a massive totem pole-style mask suspended over the stage in the main room. It's refreshing to see that the Alternate crew didn't fail to put as much effort into the venue decorations as the line up, with it adding so much to the event-atmosphere. Every other arena was similarly exciting. The Coroners Court had a giant Guinea flag, with its second room boasting a mesmerising live projection, with varying animations for each DJ. Lakota's Room 2 employed an array of strip lighting effects, whilst a strong UV-theme took hold in Lakota's Room 4.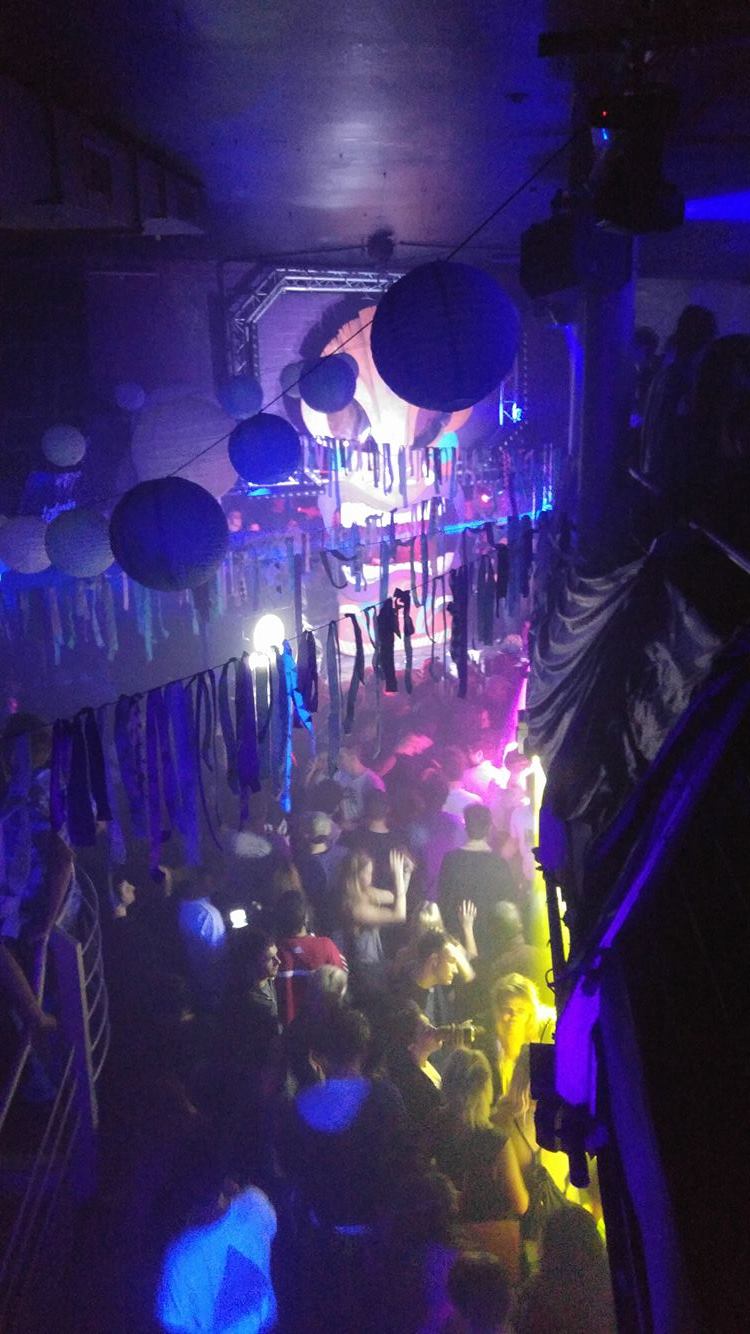 The most memorable set, for us at least, had to be Kahn & Neek's shelling in the main room. The crowd was packed and gun fingers were locked as the Bristol duo, alongside MC Jman, began with Dark Sky's 'Ghost Notes' before sending the spectators wild with Commodo's much loved and ridiculously bass-y 'Fuck Mountain VIP'. The set contained a sonic range; from Deep Medi vibes including Mala's Remix of Dubkasm's 'Victory' to their own Bandulu imprint tracks, including 'Dick Tracy', 'Percy' and the infamous 'Abattoir VIP'.
Grime was probably the overwhelming sound from the night, as Mystry's 'Pulse 8′ had been played at numerous times around the venue before Kahn & Neek's appearance, albeit in different re-fixes. Resounding reload calls came via arguably one of the most up and coming grime producer's tracks; Sir Spyro and his 'Side By Side' riddim, featuring Big H's memorable bars, and later the aggressive and unreleased 'Top-a-Top'.
Bristol's Redders was one of four MCs hosting the main stage, and he performed a high-energy, live version of his and Sam Binga's 'AYO!' as part of Slimzee's exciting 'Grime to Jungle' set.
It would be wrong, though, to think that the main room alone served up the only talent, as each room provided a unique sound, offering plenty for all tastes. Tom E. Vercetti of Silk Road Assassins played a hypnotic set in Coroner's Room 2, which included Missingno's 'XE2′, whilst our brief wander in to Room 3 was rewarded with a slick mix between the iconic 'Anti-War Dub' and Zinc's '138 Trek'. From our wanders, we also heard glimpses of drum and bass, jungle and even techno, as well as garage, grime and dubstep.
All in all, Alternate was a spectacular success and we're greatly anticipating their return for their triple-venue, 3rd Birthday special. Current hints from Alternate are that labels Rinse, Shogun, Exit, Deep Medi, Metalheadz, GetDarker, Tempa, Butterz and NTS, to name few, will be represented. Friday 10th June can't come around any sooner!
eTickets for their 3rd Birthday are available now via: tinyurl.com/Alternate3rdBdayTicketFairy 
Venue – 7/10
DJ/Band – 8/10
Music – 8/10
Overall – 9/10