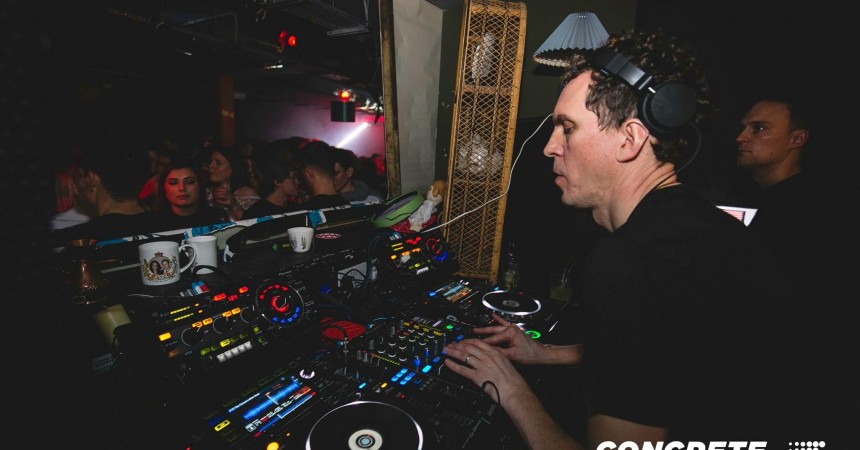 Concrete Presents Artwork at The Astoria, Portsmouth
Portsmouth-based underground music promoters Concrete Music have once again hit the ground running with their latest offerings at The Astoria. Tech/house mogul Artwork brought his 'Art's House' concept to the city playing a four-hour set in the club's Bunker room.
Concrete have previously brought some of the UK's best artists in techno, house, garage, grime and bass to Portsmouth. So far, 2017 has been no exception with bass-head Holy Goof and Glaswegian house breakthrough Denis Sulta walking through Concrete's doors, as well as a trip with tech/house duo Dusky to Switch in Southampton.
Arthur Smith, more commonly known by the DJing community as Artwork, has recently been on tour bringing Art's House to clubs across the land. Artwork's iconic productions resemble that of Grandma's Living Room at Boomtown, with ghastly 1970s flowery wallpaper on the walls and dusty lampshades and vacuum cleaners hanging from the ceiling. The Astoria's low bunker meant the tallest patrons were almost putting their heads into light shades, but all in the name of fun. The redecoration of a modern club gave Artwork's set a festival vibe; something that's much need in the cold dark winter months.
The set itself was one of many flavours. Artwork traversed between techno and house but also resonated his song choices in between with some tech/house favourites. And, who can forget when the Londoner dropped his classic 'Let Go Of My Acid'. The bunker was full to the brim for the change of scenery that Artwork brought; together phones dotted about and a game of Monopoly going on at the VIP table. A night of exhilarating immaturity. Who could ask for more?
THE GIG IN REVIEW
PROS
Unique production
Headliner on all night, so you wouldn't miss their set
inSYNC Rating – 8.5/10