Another Year At Creamfields
"Yeah…still the best of its own kind"
Seventy thousand others and me were all tempted back once again into camping on the once evacuated rainy plot that endorses the music maestro that is Creamfields!
This wasn't our first camping experience at a festival and we knew what had happened in the dark days of the festival so were prepared for storms with wellies and extra rigged tents, which meant nothing was stopping us from seeing Alesso on our first day, even if it meant ditching our 100kg backpack and camping rough. Escapism lead me on the track to this dance and electronic music festival. Many unexplained misfits on the train from London to Liverpool most definitely were not going to put my spirits down. On route to Liverpool I was debating whether this was really my scene or not and as the story goes Creamfields proved to be a scene for all!
Once in I looked back on going out the night before and can confirm it was always a bad idea, this hangover wasn't budging. One Strongbow Dark Fruits down and I was starting to feel the vibe as we pitched up tent and sat back in our cheap but cheerful camping chairs, with only the bassline and faint shouting of excited partygoers egging me on in the run up of experiencing festival utopia.
Topping up on Go Ahead bars and a few crushed packets of crisps, camp was ready to commence more drinking that quickly grabbed the hangover and turned it into its once former self (which we forgot about last night). We now had a chance to explore the site. Skipping past marquees and food outlets pushing beans on toast (at a fairly unbelievable price I must say) to hungry revellers, I was in my element, there were also countless rides and attractions and even an oxygen bar for those in need of a boost.
Approaching the Arc stage was similar to how the three wise men must have felt after travelling that long way and finally reaching their point of contact. We could see it from miles away, but it just didn't get any closer, until you could hear the once again extraordinary new sound system we spoke about in our preview. Truly tremendous, it is quite difficult to imagine sound at a festival as of high quality as that. During Alesso's set I watched the visuals carefully on the colossal screens bordering the stage, the sea of lasers projecting onto my face and those around me gave me a warm buzz, which can only be described as the utopia I once assumed. I remember being in the middle of the set and thinking this was a final wrap up and the festival's biggest show. But, no. It was only Friday!
After the first night of poor sleep and of course the distant cries of 'Alan' and 'Steve' I was awoken by the shock surprise of beaming sunlight on my aching forehead and once again the deep, relentless sound of bassline. Arriving on fairly decent weather was good, but now the rain had made the paths ridiculously muddy, making treks up to the portaloos a seemingly dangerous task.
Meeting up with Jesus' self-elected prophet outside a toilet cubicle at 11am definitely reminded me of where I was and kept me updated that being off your bean at 11am was a perfectly acceptable thing to do here and this kept my hangover in check.
Saturday morning I was prepared for a session, and it was all guns blazing as we hurried into Flava D's set; a encouragingly disgusting portion of UK garage and bass that had faces screwing up like there was a dense zesty lemon flavouring being Oused into the air around us. Oliver Heldens came through with one of the top sets of the weekend mixing dark with the light in a set that hummed the gentle crossover and managed to avoid becoming too inconsistent with the tone of house.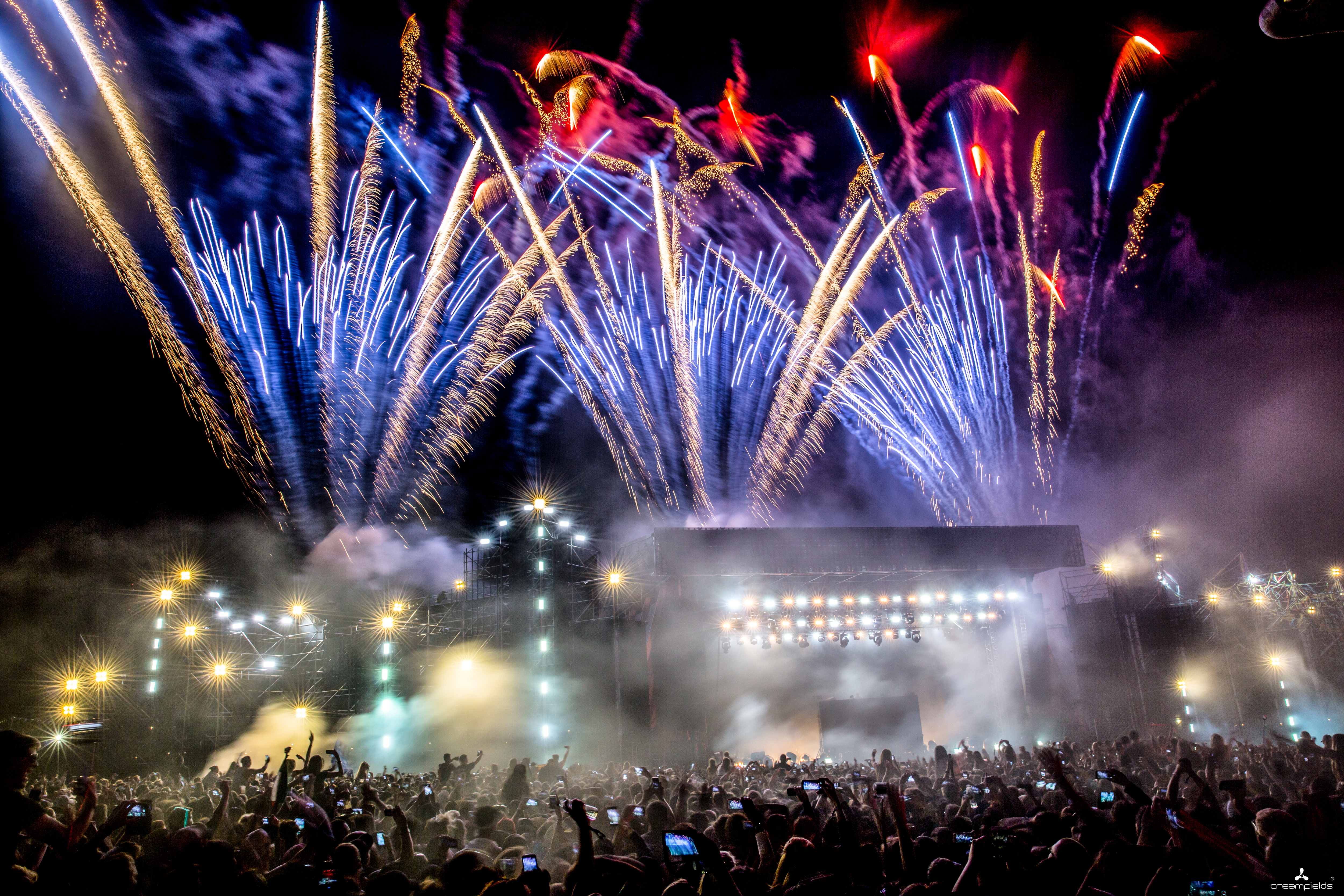 Other than all the above Jack U were unreal, another bass-heavy offering from the duo made up of producers Skrillex and Diplo. There was surreal faces dotted around the tent and there was that taste of lemon in the air again (it didn't go away the whole festival), seeing Skrillex dance about on stage. When he held his microphone to the audience during 'Where Are U Now' made it all make sense and was found to be profoundly exciting, this was one of the most memorable experiences of my life.
From a nightclub in Luton to a worldwide festival in Liverpool, I always lose my friends. Somehow on the last night I lost them all quite early, I walked back to our tent on my own. As I approached our campsite I saw many revellers dancing outside the phone charging station and other outlets still playing deep penetrating music, on top of tables and clinging onto poles, they were all there to party for as long as they possibly could. I could relate with these people, I was utterly exhausted at this point in the weekend but I felt as if it all made sense and everybody should be taking part. It has been an incredible few days that I would not (purposely) forget in a hurry. As I stumbled home I thought to my elf, am I going to be able to adjust to normal life after this weekend? A few weeks later I am still trying to figure this out and all I can do is wait for next year.
Calvin Harris of course brought the festival to an end with a memorising set on the Arc Stage, while Tiesto deservedly closed he horizon stage. The Scottish DJ was positioned on a raised platform above the stage and the rest, where he belongs, gave the thousands who gathered to see him more of a chance at spotting one of the greatest DJ's in the world. His set included so many classics including Ellie Goulding collaborations and even John Newman. He even mixed in Adele, as the lights went down all I could chant was 'one more time'.
Organisation 8.0
Music 9.0
Site Setup 7.0
Festival Communication 6.0
Attention to Detail 7.0
Creative Content 7.0
Value for Money 9.0
Overall 53.0
WRITTEN BY ALFIE CROSSEY