Three Musts of Boomtown 2018
With Glastonbury taking a break this summer, organisers of Boomtown Fair have set their sights on making the festival the best that the UK has to offer this season. With a 60,000 strong capacity, that's now completely sold out, it's looking like the festival's tenth anniversary celebration will be the best year yet. For the first time Boomtown will open a day early to welcome a portion of its citizens to the party on Wednesday. Only on the mad streets of a field in Winchester will you see costumed cowboys and pirates that lure you into hidden parties, narrow passageways and themed rooms. The whole place is a make-believe town built with so much attention to detail it may as well be Disneyland for adults. Mayoral elections, passports, political statements and a historic backstory all help make Boomtown one of the best festivals on offer in Europe. Boomtown runs on the tried and tested blueprint where public interaction, immersive experience and entertainment takes precedent over super massive headline artists. If you're lucky enough to have a ticket to this year's event, here's five things you cannot miss out on.
1/ Banghai 
In the heart of the city's Downtown district, a staple feature for a number of years now, stands Banghai which plays host to some of Boomtown's most incredible drum & bass and bassline artists. Previously known as Banghai Palace, last year saw it get a revamp to become Banghai Towers: a futuristic sci-fi style megastructure befitting the festival's ongoing background story. The structure acts as the city's communications hub. Banghai is arguably Boomtown's most impressive installation, towering high above the ground complete with lasers, lights and pyrotechnics. Two screens adorn the structure with the DJ booth centred to make the whole stage symmetrical. Boomtown's productions and attention to detail truly take your breath away. 
To wet your bass appetite, Banghai will host a huge exclusive b2b2b set. Bassline/house producer DJ Zinc, Bristol tech heavyweight Eats Everything and Special Request (Paul Woolford's alternative alias) will play side-by-side in what is set to be one of the dance music highlights of Boomtown 2018.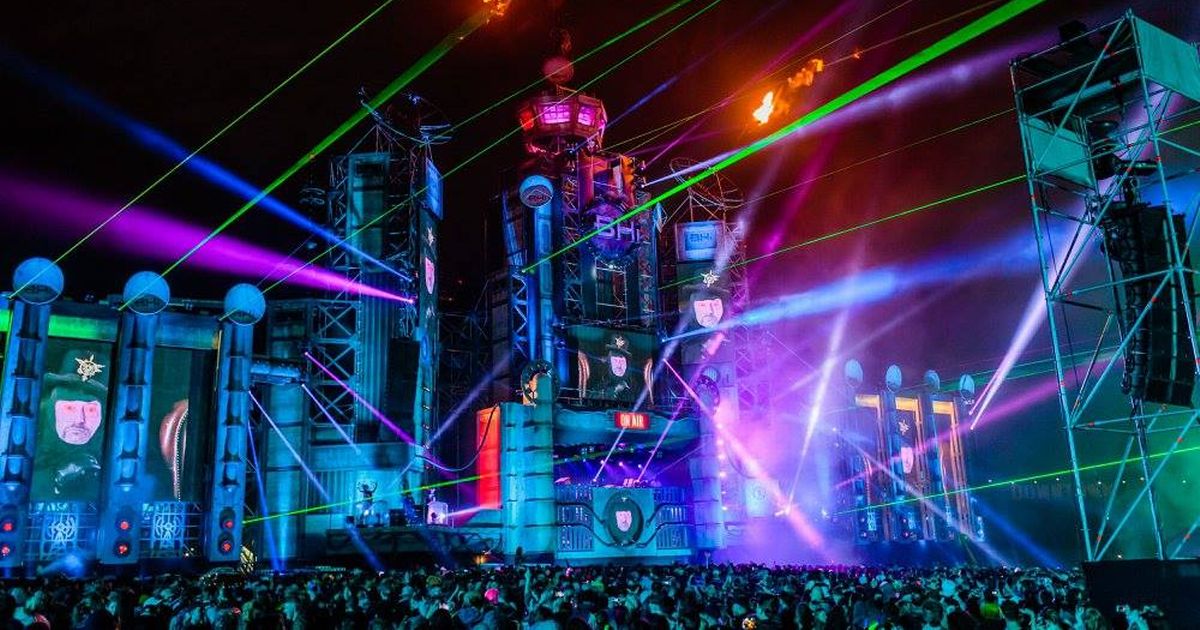 2/ Paradise Heights
Where the upper-class citizens of Boomtown dwell, basque in the beautiful glory of the former Mayfair Avenue, now dubbed Paradise Heights. This is the jewel in the city's crown; a brand new world, a playground for the rich and the famous. Discover even more new sounds in a gloriously lavish setting. Mayfair's redeveloped restaurants, casinos and hotels will be filled with vintage remix, funk & soul, soca and carnival vibes. One can only be materialistic if they are to prevail in the land of the rich. Make sure you make the right friends. You don't want to be left off those guestlists.
3/ Forest Parties
With every Boomtown, it brings alive the tranquil Hampshire woodland with forest parties that'll leave you wanting more every minute of the day. Follow the drum beat down shaded pathways to discover decorated, colourful cornucopias hidden deep within the trees. Complete with Funktion-One sound systems, Boomtown's inspirational niche hold of non-mainstream music genres is clear within the woods. Basic house music is not what you'll find here, but instead the UK's most impressive range of hardcore, Berlin techno, trance and psy-trance to name just a few. It's not just about the music though. Search a little harder and stumble across layered treetop walkways, multiple floors and see the forests from a different point of view. 
For more information and to check all of the district's lineups please visit www.boomtownfair.co.uk.