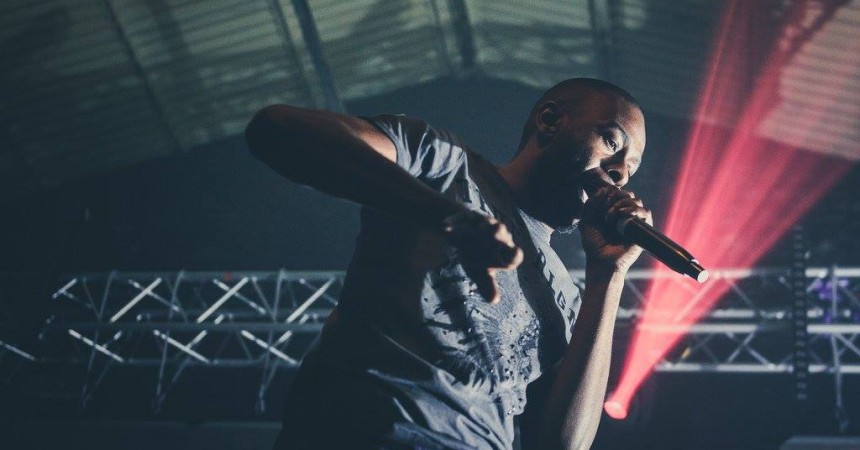 The Blast Presents Giggs at Motion, Bristol
The Blast were back in Motion in Bristol after their incredibly successful New Year's event. With an all-star grime lineup, the night promised live sets from different a number of high profile artists from the genre. The night began with a set from DJ Maximum with Scratchy and Flowdan. Maximum, a major DJ in the grime scene and well known for his association with Boy Better Know, treated the crowd to some grime classics and many dub-plates including Breakage featuring Newham Generals' track 'Hard' and Sir Spyro featuring President T, Big H and Bossman Birdie's 'Side by Side'.
Following DJ Maximum, came the headliner Giggs. Originating from Peckham in London, Giggs has made waves within the industry establishing himself as one of the UK's best homegrown grime prodigies. Giggs packed out the main room from start to finish, creating one of the most hyped crowds at Motion to date. The reaction to the track 'Look What the Cat Dragged In' was a one of a kind and made The Blast's night an unforgettable one – I've never seen anything quite like it.
In the middle of a grime sandwich, jungle king Shy FX played a set spanning a spectrum of genres from reggae and drum & bass to hip-hop and jungle. With support from Stamina MC, the deadly duo galvanised the main room throughout. After spending the majority of the night in the main room, we thought it were time to mix it up and see bassline DJ Holy Goof. The young producer certainly didn't disappoint, having propelled himself to the forefront of the bassline scene within the last twelve months. Motion's The Marble Factory had an ecstatic atmosphere throughout his set, and songs like DJ Q's remix of 'Swindle-Connecta' and Holy Goof's own remix of Conducta's 'Still You' only ensured further hysterics from the crowd.
The Blast have got it down and have propelled themselves to being one of the best events in Bristol. 2017 is going to get even bigger and better for the promoter.
THE GIG IN REVIEW
PROS
An all-star grime lineup
Multiple genres covering grime, bassline and drum & bass
An intense, excitable crowd created by the high profile artists
CONS
The night needed at least one more bassline or drum & bass artist, as it fits together so well with grime as genre within a DJ set  
inSYNC Rating – 8/10