Subsist Presents OM Unit at Blue Mountain, Bristol
Promoters Subsist brought OM Unit and his label Cosmic Bridge to Blue Mountain Bristol on Friday 3rd February for a night of bass-oriented underground sonics. Jim Coles aka OM Unit has been perfecting his craft since the early 2000s and has taken his distinctive yet genre-bending approach across the globe.
Another signatory of the Cosmic Bridge label, Paris-based Moresounds, played directly before the headliner and did an excellent job of warming up the crowd. Moving from synth-based dubs to faster jungle rhythms and breakbeats, an entire atmosphere seemed to be building.
A quick check on room 2 was rewarded by Last Japan's Golden Eye, a Bristol favourite, which seemed to set the tone for OM Unit's set in a full, but not packed main room. The Cosmic Bridge boss opened with Murlo-style grime melodies. One example of the influence that hip-hop has had on his music is most noticeable in tracks such as 'Jus Sayin' from the album Threads. The entire set was exceptionally well orchestrated, building and falling away to ensure that everyone remained transfixed for the full ninety minutes.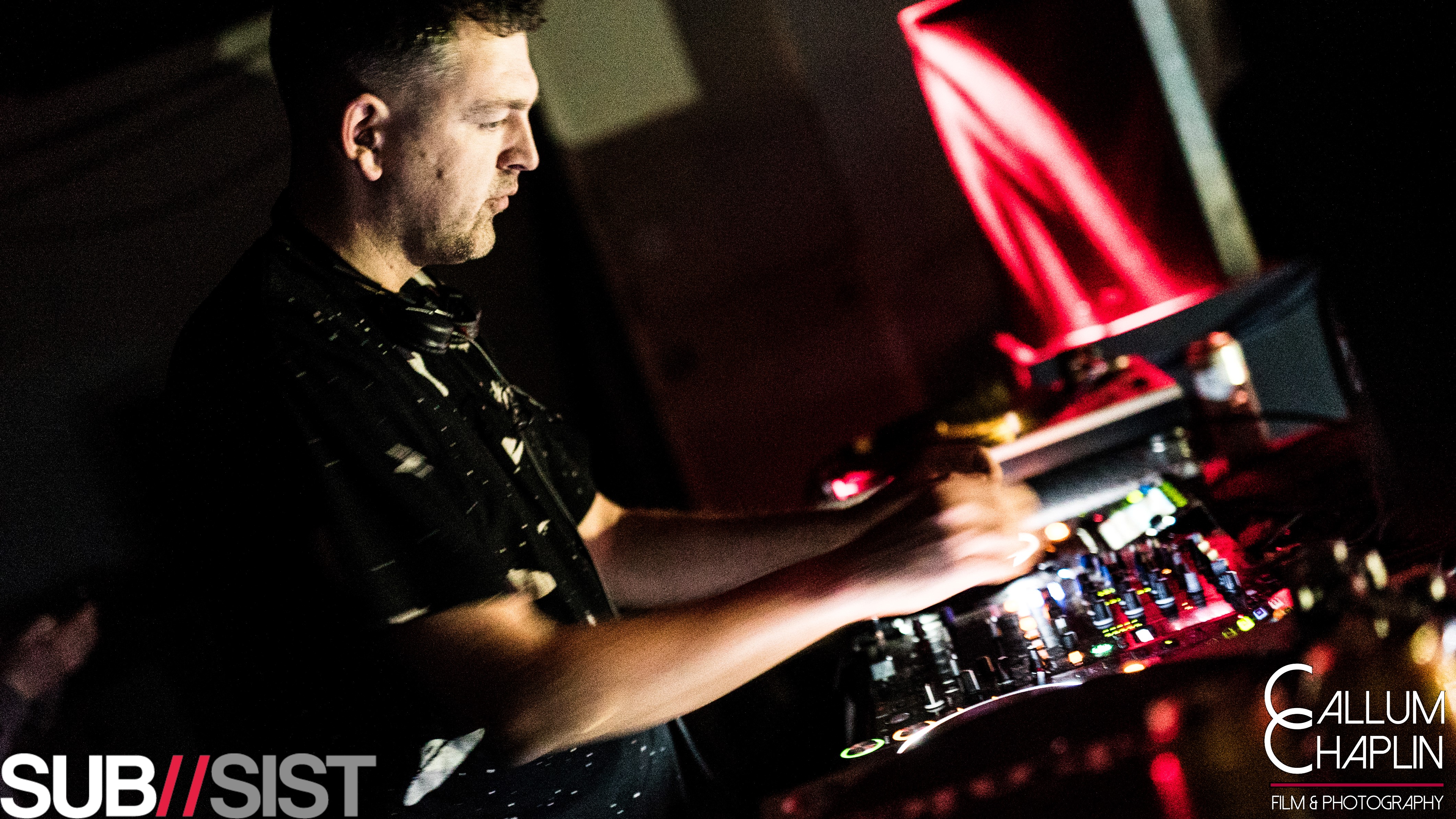 Only a quarter of an hour through, OM Unit dropped perhaps his most recognisable song, 'The Silence', capably delivered via the club's excellent sound system. From this ambient interlude, the pace quickened. A remix of Loefah's 'Disko Rekah' brought a cheer from the crowd before the pace rose again. For the last quarter of an hour, the track selection was more reminiscent of OM Unit's Exit Record releases, combining tricky drum patterns, including a particularly memorable bongo sample, and deep bass.
This footwork/hip-hop/dub infused drum & bass was indicative of both the set and his sizeable musical repertoire. The conclusion was greeted with rapturous applause and rounded off a very successful night.
THE GIG IN REVIEW
PROS
The event was organised and not oversold, so there was enough room for everyone
Headliner (OM Units) was a unique booking and made this an individual standout event
CONS
The event needed more production elements; perhaps decoration, etc
inSYNC Rating – 8/10
Photo Credit: Callum Chaplin Film and Photography (https://www.facebook.com/callum.chaplinFP/)