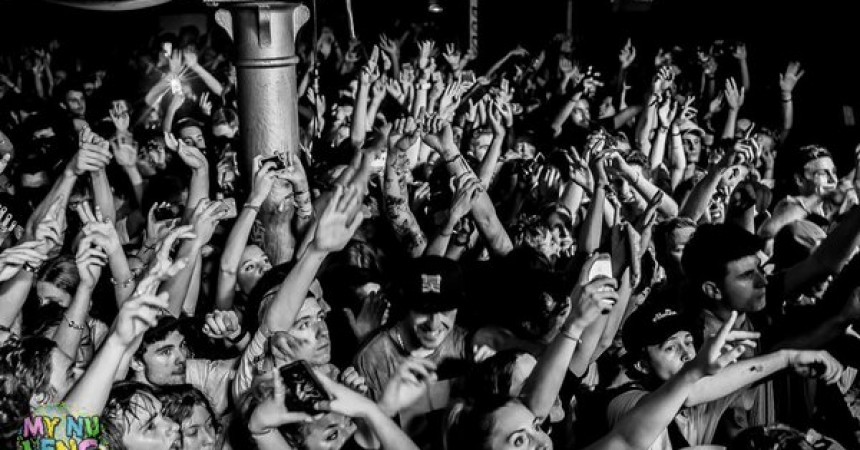 My Nu Leng at The O2 Academy, Bournemouth
Dancehall and reggae legend David Rodigan is back on tour with his 'Ram Jam' experience; a tour that shows off a selection big-name artists playing an eclectic mix of jungle, drum & bass and bassline. Ram Jam made its return to Bournemouth's O2 Academy for a second year in a row. An event that was set to be a raucous party. This year's Ram Jam lineup featured Congo Natty, bass duo My Nu Leng, bass/grime man Preditah, dnb specialist Dimension and SYV.
With My Nu Leng right in the middle of their first UK headline tour, it seemed like the appropriate time for them to play at Rodigan's Ram Jam tour. The duo have gone from strength-to-strength in the last twelve months, and have now toured the UK with their 'My Nu Leng & M8's' entourage. With them, My Nu Leng, similarly to Ram Jam, showed off a collection of bass and house artists including Holy Goof, New York Transit Authority and Deadbeat UK, to name but a few.
 My Nu Leng played an intense, heavy set, mixing together their usual concoction of Leng tracks and other top bassline tunes. The duo played their own 'Underground Traffic' to get things going, and then not letting up on the energy even once. My Nu Leng debuted their new VIP version of popular song 'Set It' and also dropped their new collaboration song with Flava D dubbed 'Soulshake'. This duo is one to watch out for; cementing themselves firmly in bass music's hall of fame. If you want to see a DJ set with something special then Tommy and Jammo of My Nu Leng are sure to make your night.
Venue – 9/10
DJ/Band – 9/10
Music – 9/10
Overall – 9/10