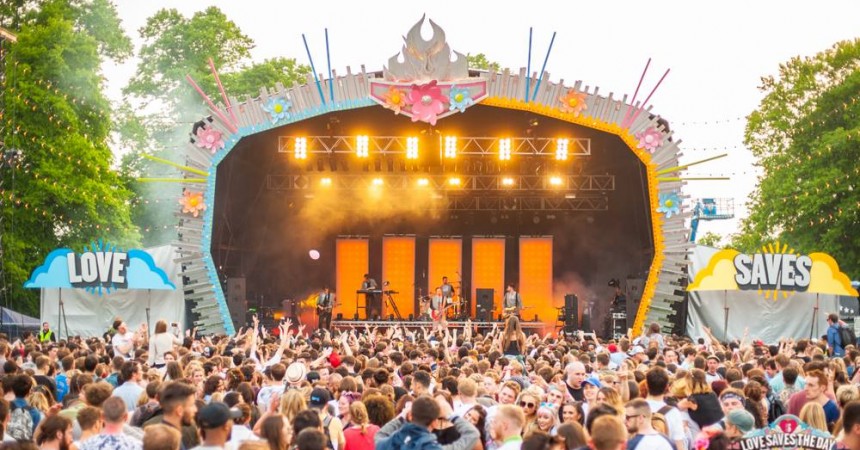 May Bank Holiday 2017: Love Saves The Day Returns To Bristol
After a sell-out event last year, our favourite Bristol festival is returning on the late May bank holiday. Love Saves The Day, which is based in Eastville Park, aims to, and usually succeeds in, combining the best of Bristol's thriving underground dance music scene along with established artists from all over the world.
Following the precedent set last year, each of the six stages is undergoing a takeover, featuring the likes of Crack Magazine among others. Excitingly, a number of Bristol's best and most loved promoters have been given their own stages, including Just Jack, Who Cares?, The Blast and the Pound Shop Professionals Cult. Here are a few of our favourite things that you can expect to see at the upcoming festivities.
Headlining the main stage on the Saturday is the Swedish alternative electronic band Little Dragon. Though gigging from 1996, the band's third album 'Ritual Union', released in 2011, earned the band some well-deserved recognition and gaining them a place in both Rolling Stone magazine and Crash's albums of the year. Since then, the trip hop ensemble has earned a Grammy nomination and will be looking to play some wonders from their fifth album, released last month. Guernsey producer Mura Masa is also likely to draw a considerable crowd. Renowned for his collaborations with the likes of Stormzy on 'First Thing's First' and A$AP Rocky in the track 'Love Sick', Mura Masa has been making a name for himself as a self-confessed 'beat slayer' and has since amassed millions of Spotify plays. With his fans anxious for the release of his self-titled first studio album, glimpses of which will be on show in Eastville Park. Finally, for the mainstage, Fatima Yamaha will be bringing his wondrous live set to Bristol for the first time since last year. Having witnessed this spectacle in late 2016 at the Small Horse Social Club, we will undoubtedly be returning for a second helping, and recommend anyone considering seeing the 'What's a Girl to Do' icon to make sure they're there. His latest release, 'Araya', is more than worth a listen to give you a taste of his sounds.
Sunday brings a highly anticipated set via Wellington, New Zealand by headliners Fat Freddy's Drop. Recognised for their distinctive vocals, trumpet segments and a combination of dub, reggae and soul, the band achieved widespread recognition with soulful classic 'Wandering Eye'. The group provide a perfect Sunday evening soundtrack and will undoubtedly close the festival in style. Similarly respected is the extremely talented rapper, and spoken word poet Kate Tempest. A pioneer in her own right and responsible for giving spoken word a timely makeover, Tempest has received numerous plaudits, including the Ted Hughes award for poetry. Her fiery performances have been as highly praised as her work is an exciting alternative to much of what is on offer over the weekend. Similarly deserving of his place on the mainstage is rising grime star, AJ Tracey. Riding the wave of grime's ever increasing popularity, the West London rapper stands out for his style and lyricism. Although his hit 'Thiago Silva' is perhaps his best-known work, his recent EP "Lil Tracey' was equally well received and includes collaborations with Chip and Remy Banks.
Hot Creations head honcho Jamie Jones will be headlining Cloud 9 on the Saturday. The Welsh-born DJ is regarded as one of the best in the business, and not just in the UK, but also in club capital Ibiza where he runs club night 'Paradise' in the world famous super club DC10. The theme of the stage is sure to be 4:4 House, as well as a considerable amount of Techno. Newcomers Solardo are certain to follow this trend too. The pair, have taken the House and Techno scene by storm, recognised by Resident Advisor in their influential listings websites chart for 2016.
Cloud 9 on the Sunday, welcomes multi-award hip-hop and grime artist Kano, fresh off the back of his 'Made in the Manor' album tour, along with an assortment of Grime and Bassline artists, including Bristol's very own My Nu Leng with Dread MC, Bassline trio TQD, D Double E, Holy Goof and Conducta. TQD will be playing hits from their debut self-titled album, whilst My Nu Leng, with an upcoming release on Friction's label Shogun, are likely to throw down more drum and bass vibes into their usual multigenre approach.
The infamous Arcadia Afterburner stage is undoubtedly one of the more unusual and certainly spectacular settings at the festival, The stage's central location and vigorously chosen lineup coupled with an incredible light show will make it a spectacle of the weekend. Whilst last year featured an eclectic boy vs girl showdown, this year provides a more genre specific but impressive approach, with Ricardo Villalobos, Fabric resident Craig Richards, Livity sound members Peverlist and Hodge and Saorise all playing sets at Arcadia. Villalobos is one of the many big names on the lineup and is sure to draw loads of minimal techno fans, for what will be an epic set. Sunday provides energy to match the fire spitting stage, with a list of drum and bass heavyweights. Legendary jumpup duo DJ Hype and Hazard, whose most famous outings include the iconic 'Mr Happy' and 'Bricks Don't Roll' will headline but are aptly supported by Friction, perhaps best known for his hosting of the BBC Radio 1 drum & bass show.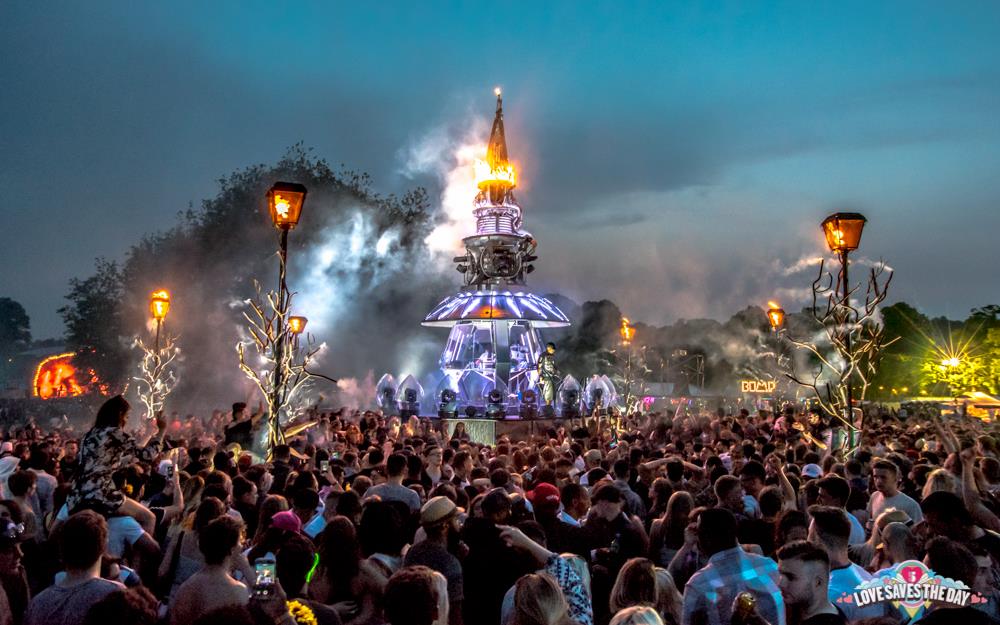 Back to the Saturday, Bristol favourites, Just Jack have teamed up with Love Saves The Day to take the reins of The Paradiso Stage. Headliners are Northern Irish duo Bicep, most famous for melodic hit 'Just', which has amassed over one million views on YouTube and was voted Mixmag's Song of the Year in 2015. Ever since their 'Vision of Love' EP in 2012, Bicep have moved from strength to strength, engineering particularly impressive and quickly sold out nights at Manchester's Warehouse Project. Their edit of 'Gotta Let You Go' by Dominca is sure to buzz the crowd.
Next up is the Brouhaha stage, which will be hosted by Futureboogie. Hunee is headlining, highly regarded in the industry, and known for his eclectic record collection, including outings in Disco, Techno, Afro and House. With Move D, Palm Traxx, DJ Nature and Kiwi providing support, expect dancing in one of the most visually impressive stages of the festival. Gutterfunk will be running the ever popular Dance Off stage, which will be feature a roster of Bristol favourites including UK Garage pioneer Zed Bias, with the ever reliable MC Trigga, Gutterfunk honcho DJ Die himself, Addison Groove, Dismantle, and Khanage.
It's sure to be another rousing success, with one of the best May Bank Holiday weekend parties in the UK. Tickets are available here.