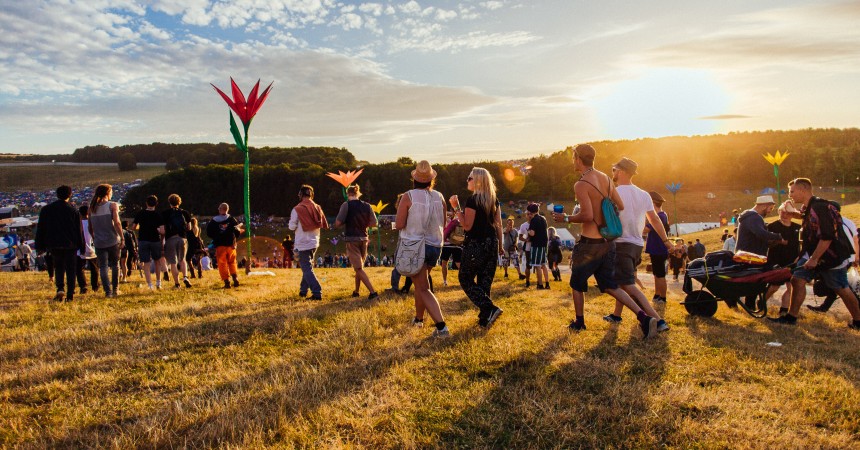 inSYNC's Weekly Top Announcement Picks (January 2nd 2017)
This is our first event announcement of 2017, covering Boomtown's first headliner of this year's event, as well as Belguim super-festival Rock Werchter giving us the first flavour of acts for 2017.
Boomtown
Boomtown is one of the UK's festival wonders. It's a non-commercial masterpiece of arts, culture and music. The festival has ballooned to a staggering 60,000 so-called 'citizens' since Boomtown's streets first opened in 2009. Boomtown Fairs' mind-blowing creative landscape is utterly diverse, eclectic and simply inspiring. If all festivals took on Boomtown's wild, weird and entertaining approach to their creative installations then the world would be a better place. And, if you throw in the festival's fictional yet real-esque backstory, which develops with each passing year, then you're in for one hell of an experience.
Last week Boomtown announced their first headline act of 2017. Old school ska band The Special will be making an appearance on the festival's infamous Lion's Den stage.
Tickets available at: http://www.boomtownfair.co.uk/
Rock Werchter
Rock Werchter is one of Belguim's biggest festivals. 2016 welcomed over 85,000 people through the gates and this year is set to be bigger and better. Starting in 1974 as a one-day event, the festival has ballooned and now books some of the great bands on earth inclduing Daft Punk, David Bowie, Red Hot Chilli Peppers, Arctic Monkeys and more.
2017 will see US rock band Foo Fighters, British legends Radiohead, who will be headlining Glastonbury this year, and Canadian indie group Arcade Fire all play. Other acts annoucned so far include Linkin Park, System of a Down, Alt-J, Blink-182 and Imagine Dragons.
Tickets available at: http://www.rockwerchter.be/nl