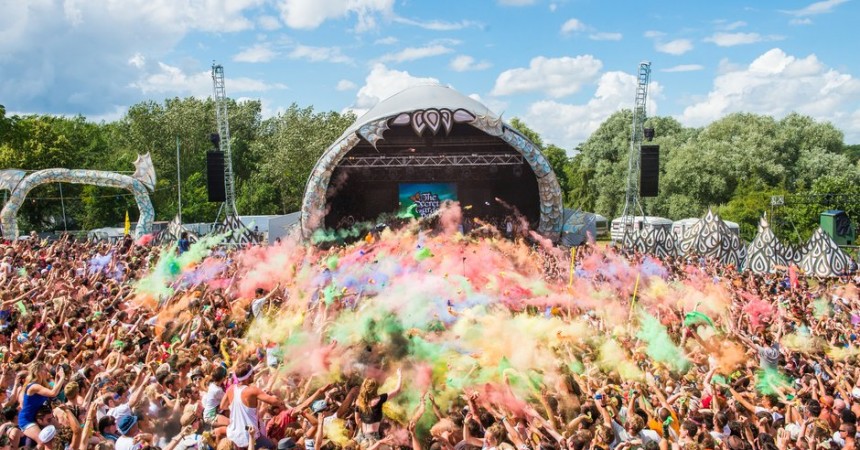 inSYNC's Weekly Top Announcement Picks (December 5th 2016)
This week has been very exciting for lineup announcements. Barcelona's Primavera Sound festival released its 2017 lineup, Reading & Leeds showed off its first headliner and Secret Garden Party let us know two of their headliners for the 2017 festival.
Primavera Sound
Primavera Sound is one of Spain's biggest festivals. Beginning in 2001 with a closing attendance of 8,000, the festival has built to a 190,000 capacity. Primavera has sported some pretty amazing lineups in the past with Pixies, Kendrick Lamar, Franz Ferdinand, LCD Soundsystem, The Cure, Tame Impala and Wu-Tang Clan all making appearances.
Last week the festival boasted its impressive 2017 lineup with Canadian six-piece indie band Arcade Fire, American producer Bon Iver, rapper Frank Ocean and British electronic band The XX are taking top spots on the bill. Other big names will also grace next year's event; Mac DeMarco, Skepta, Metronomy and Flying Lotus to name but a few!
Tickets available at: http://www.primaverasound.es/?lang=en
Reading & Leeds
One Britain's biggest festivals, always falling upon late August bank holiday weekend, Reading & Leeds has hosted some of the planet's best bands. Orginally a rock music festival, Reading & Leeds has opened its doors to a vast array of musical genres including grime, rap, house, EDM and bassline. The 2016 festival had a record capacity of 90,000 and still sold out way in advance.
Last week saw the launch of the first eleven acts on the lineup including their first 2017 headliner. After the Friday headline slot at Glastonbury this year, rock band Muse will take to Reading & Leeds' main stage next summer. Also joining them are American dance act Major Lazer, pop band Bastille, indie four-piece Glass Animals and drum & bass mogul Andy C among others.
Tickets available at: http://www.readingfestival.com/
Secret Garden Party
Secret Garden Party, taking place from July 20th to 23rd next summer, is one of the UK's best independent festivals. The festival is paralleled to the mad world of Boomtown, but gives partiers a more relaxed vibe, and a slightly different lineup to Boomtown. Both festivals save money on acts, and book smaller acts, or acts from more niche genres of music, but both provide the country's best festival productions, arts and entertainment.
The festival announced its first two headliners and a few other acts on next year's bill. Electronic indie band Metronomy and Jamaican legends Toot & The Maytals will headline, with electronic duo Honne, Australian indie three-piece Jagwar Ma and South African singer/songwriter all taking top spots on the bill. Next year's event should definitely be a good one…providing it stays dry!
Tickets available at: http://www.secretgardenparty.com/