inSYNC's Top Announcement Picks (November 21st 2016)
Every Monday we're going to be showing you our top release picks of the week. This week we only have one big announcement to talk about; Live at Leeds Festival.
Live at Leeds Festival
Live at Leeds began in 2007 and is the north of the UK's best festival that showcases new and established indie music. The festival is held annually in Leeds taking over a variety of venues and spaces within the city centre. The events ethos is showcasing some of the best emerging artists alongside some more established acts from across the globe.
Last week the festival, which will take place on April 29th next year, announced it main lineup. And, what a lineup this one is. Headlining next year will be British punk/grunge duo Slaves, indie rock four-piece Wild Beasts and post-punk/indie threesome White Lies. All three bands have recently released new albums and will be a great chance to see them in action in an intimate venue. The three bands are also some of Britain's best live acts at the moment. Also high on the bill are indie rock band The Pigeon Detectives, electronic psychedelic Australian three-piece Jagwar Ma, indie pop ground Teleman and four-piece Superfood. Others on the packed lineup include Black Honey, The Magic Gang, The Amazons, The Big Moon, Jaws and Let's Eat Grandma plus hundreds more.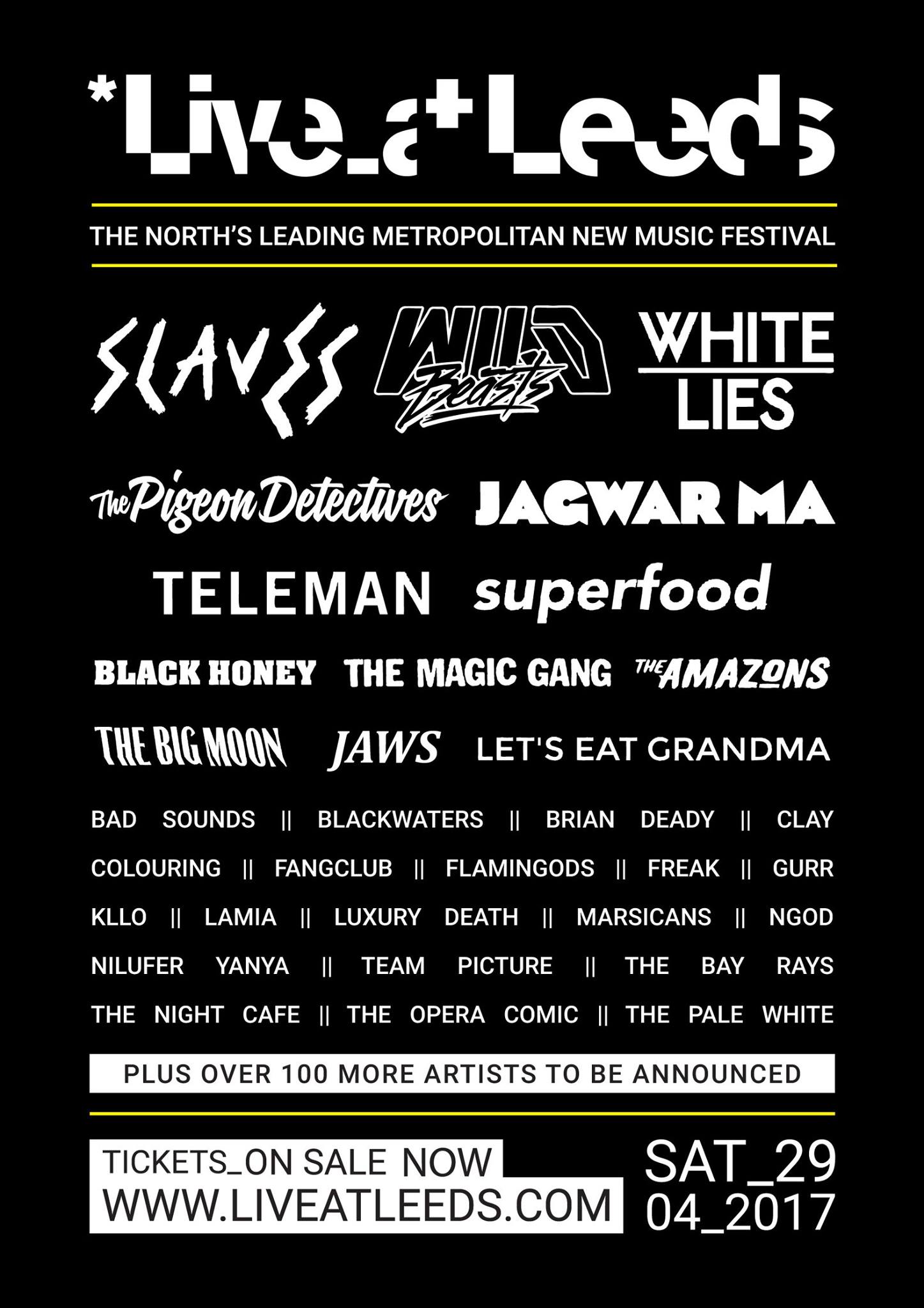 Tickets available at: http://www.lunatickets.co.uk/event/live-at-leeds-2017/various-leeds-venues/1037098