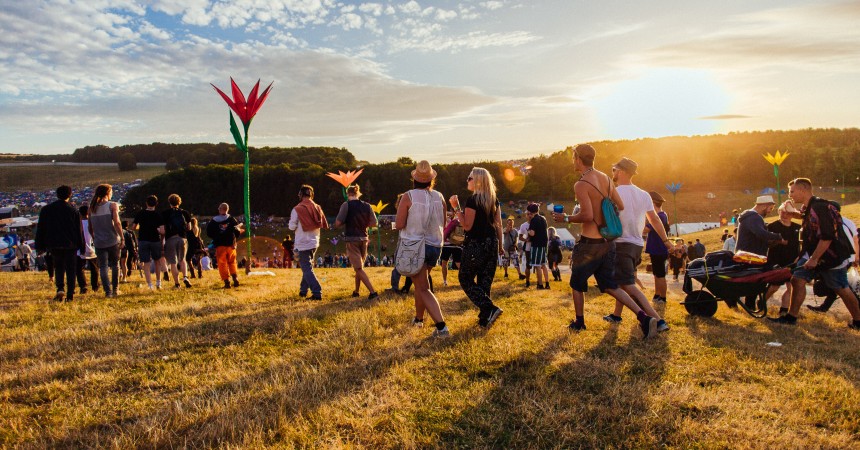 inSYNC Festival News / Friday 16th February 2018
Truck Festival / 20th-22nd July 2018
Now entering its 21st year, Truck Festival has become a household name in the UK festival scene. The Oxfordshire festival is considered one of the best small festivals in the country and the lineup is always full to the brim with indie bands. Truck is a must for those lovers of guitar music and a smidge of electronic thrown in for good measure. The festival has a secret headliner for Sunday still to announce but electronic band Friendly Fire and singer/songwriter George Ezra are set to headline. Everything everything, Circa Waves, The Amazons and The Sherlocks will all be on hand to offer support over the weekend.
Tickets available now at https://truckfestival.com/
Bestival / 2nd-5th August 2018
After a turbulent couple of years and increased competition from nearby events like Boomtown, Bestival has struggled to keep itself on top as one of the UK's most dominate festivals. The brand is in a strong position with six festivals taking place throughout the year in three different countries, however, the flagship festival seems to be struggling to attract party-goers in large numbers like it used to. In 2017 the festival downsized to 25,000 capacity and moved from its thirteen year home on the Isle of White to Lulworth Castle in Dorset, the home of Bestival's sister family festival Camp Bestival. The Bestival have also announced the festival would now no longer hold its place as the end marker for the UK festival season but would instead take place on the first weekend of August.
Despite these recent changes organiser, Rob da Bank has announced the festival's annual theme as 'Circus' and a tiptop lineup to go alongside it. As well as a hidden headliner that is yet to be announced, Saturday will see indie pop trio London Grammar head the bill with female rapper M.I.A closing on Sunday evening. Other big-name artists include producer Mura Masa, singer/songwriter Grace Jones and rapper Plan B. Not to mention the wealth of dance music that is sure to be on offer.
Tickets available now at http://www.bestival.net/
Y Not? Festival / 26th-29th July 2018
Y Not? Festival has ballooned from a large birthday party to a 15,00 strong event. Beginning in 2005 the festival has seen some great artists through its gates over the years and continues to be one of the UK's best medium-sized events. Although bad weather and organisational problems forced organisers to cancel the Sunday at the festival last year, and give everyone a financially crippling refund, Y Not? has bounced back and announced a rather delectable lineup.
Brit pop group The Libertines and indie four-piece Catfish and the Bottlemen will headline with a UK festival exclusive closing on Sunday. Popular funk band Jamiroquai will play their only UK festival show of the year. Manic Street Preachers, Kaiser Chiefs and Levellers also join the bill.
Tickets available at https://ynotfestival.com/
Boomtown Fair / 9th-12th August 2018
The fast five years has seen Boomtown grow rapidly to become one of the UK's biggest, best and most popular festivals. The festival's huge focus on production, artistry, its nine separate districts and immersiveness offers party-goers a truly different and unforgettable experience. 2018 will see Boomtown celebrate its 10th anniversary and organisers are expected to make the festival even better any other previous year. The event is governed by a running storyline that develops year on year. This pulls you into the story further and allows you to discover something unique.
Not only will the festival contain a new district this year but it has some pretty massive headliners lined up too. Damon Albarn's rap group Gorillaz will be Friday night stars with South African hip-hop artist Die Antwoord topping the bill Saturday. Closing the festival will be '90s nu-metal band Limp Bizkit. Full district lineups will follow.
Tickets available now at https://www.boomtownfair.co.uk/