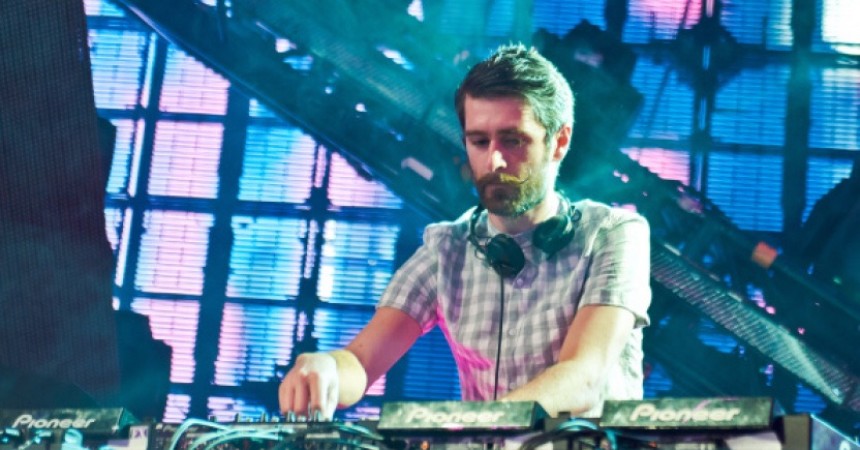 Friend Within at XOYO, London
inSYNC's getting further afield, and we got ourselves up to London's XOYO to see mysterious Liverpudlian house producer Friend Within play alongside Portsmouth house DJ Shadow Child and one half of Cause & Affect Chris Lorenzo.
Friend Within always finds his way within a set, and bobbing around behind the decks creating the array of textured beats always gets a crowd going. Hypercolour has always historically fuelled the digital market with the cream of the crop of the next generation talent pool. Latest to this table is Friend Within – the BBC Future Star from making a lot of positive noise in the name of underground house music.
Reassuringly, Within's four-track record label debut is no self-professed stab at hitting the right nerves of a buzz genre for 2014. We knew this off the back of 2013's The Renegade EP for Method Records, but this time, the British breakout epitomises what is exciting about the genre at present. Initiated with dreamy yet heavy-footed "The More," the pace is set at a positive high courtesy of scratchy house cut "The Show." It's low end loving cut "The Trouble" that drags proud British house vibes into the equation, leaving the nostalgic EP namesake to top an otherwise flawless escape from the regurgitated sound of modern 'deep house' courtesy of this versatile display of club fundamentals. Four tracks down and scoped for some serious follow-ups in the months to come, Friend Within just might be Britain's next untouchable contribution to house music.
The DJ, though, wasn't just playing tracks of his own. Friend Within dropped some of the current house bangers; Ten Walls and Disclosure to name just two. We can't wait to see his set at Common People in Southampton next week.