Dusky at Y Plas, Cardiff
Following the release of their debut album 'Outer', house duo Dusky returned to Cardiff with their live show at Y Plas. With a sell out crowd, Dusky were joined by Mella D, Josey Rebelle, Bwana and Madam X.
Starting proceedings on the night was Kaizen Records boss Madam X. Known for her cross-genre mixing, she did not disappoint. The set consisted of tunes such as 'Bitchcraft' by Commodo and 'Topper Top' by Sir Spyro. Madam X's hard hitting basslines and rugged melodies always make for a thrilling set.
Rinse FM's Josey Rebelle was up next, playing a house and techno blend with everything in between. Inclusions of tracks such as Swamp 81's Mickey Pearce production 'Instructions' and Pearson Sound's 'Freeze Cycle' went down a treat with the crowd.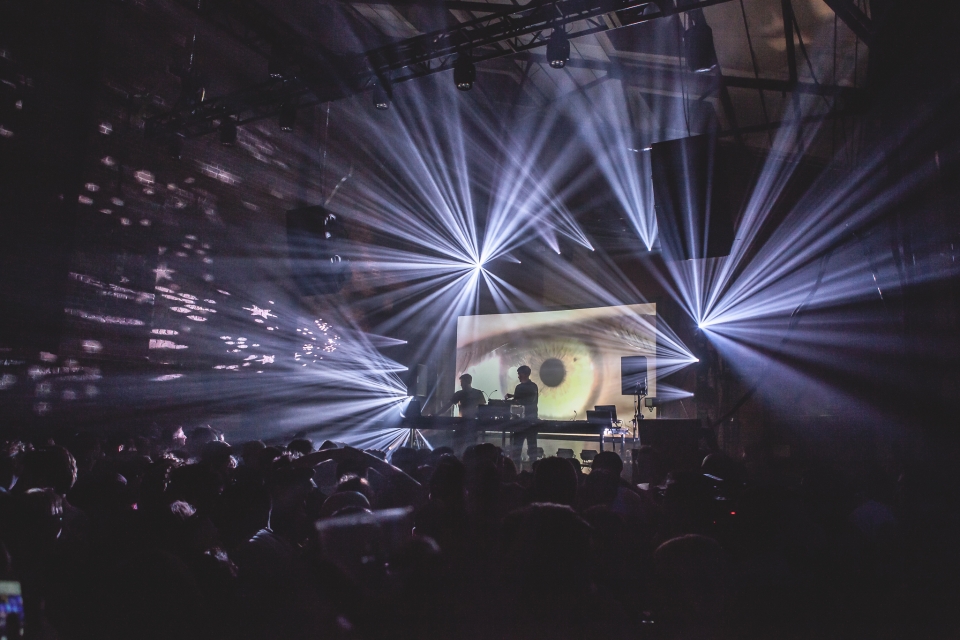 The main event of the night was of course Dusky, and their live show. Having seen them perform DJ sets before, we knew what they were about but it's the pair's live show that really stands out from the norm. Dusky track, 'Ingrid is a Hybrid', was greeted with cheers and was a moment that we won't be forgetting for a while. Duskey's new album 'Outer' is a true masterpiece, and seeing it live makes you want to listen to it over and over.
Bwana and Mella Dee also played amazing sets and showed the crowd their respective music tastes. House mogul Mella Dee has a forthcoming EP called 'Massimo' coming out in the next couple of weeks, which is highly anticipated. The DJ previewed a couple of his new tracks at Y Plas.
Treatment consistently deliver high quality events, and the night with Dusky and co was no exception. If we says we aren't looking forward to the next Treatment event already, we'd be lying.
THE GIG IN REVIEW
PROS
It was a 'live' show, making it better than a DJ set
Multi-genre night of music
Big name support DJs
CONS
Disappointing venue; Cardiff has so many other great venues where this night would of worked better.
inSYNC Rating – 8/10