Canvas: Bournemouth's Newest Live Music Venue
Bournemouth not only has a budding music scene with events going on every week, but the town has now been graced with its newest live music and clubbing venue. Located on Poole Road next to the infamous Winchester, Canvas offers over 21s the chance the indulge in quality music and a wide range of different cocktails and drinks. The new establishment has put effort into their decor and design, placing emphasis on live music and DJs with a large dance floor adjacent to the second 'loft' room, which includes the club's main bar.
Canvas has set themselves apart from Bournemouth's other clubs by offering unique music experiences. Bristol hip-hop-influenced production duo The Allergies made for an exciting first experience at Canvas, delivering a funk and soul set beyond expectations. The pair, made up of DJ Moneyshot and Rackabeat, released their debut album in 2016 after they were snapped up by Jalapeño Records a year earlier. The Allergies have so far released one single in 2017 named 'You Wouldn't Know/Special People', which again brings the boys' 1980s-style funk and soul vibes to a modern record.
Their show at Canvas was all-encompassing of the pair's chosen genres, with the inclusion of The Allergies' own productions as well as modern and old school bangers. The set was very much on par with Craig Charles' Funk & Soul Club. These musical styles sat well at the venue, and will certainly help put Canvas on the map.
Canvas is certainly offering something different to Bournemouth's live music scene, and with upcoming events featuring DJ Jazzy Jeff, Todd Terry, Mr Scruff and Craig Charles to name but a few, the new club is definitely worth a visit. Tickets and info at: http://canvasbournemouth.com/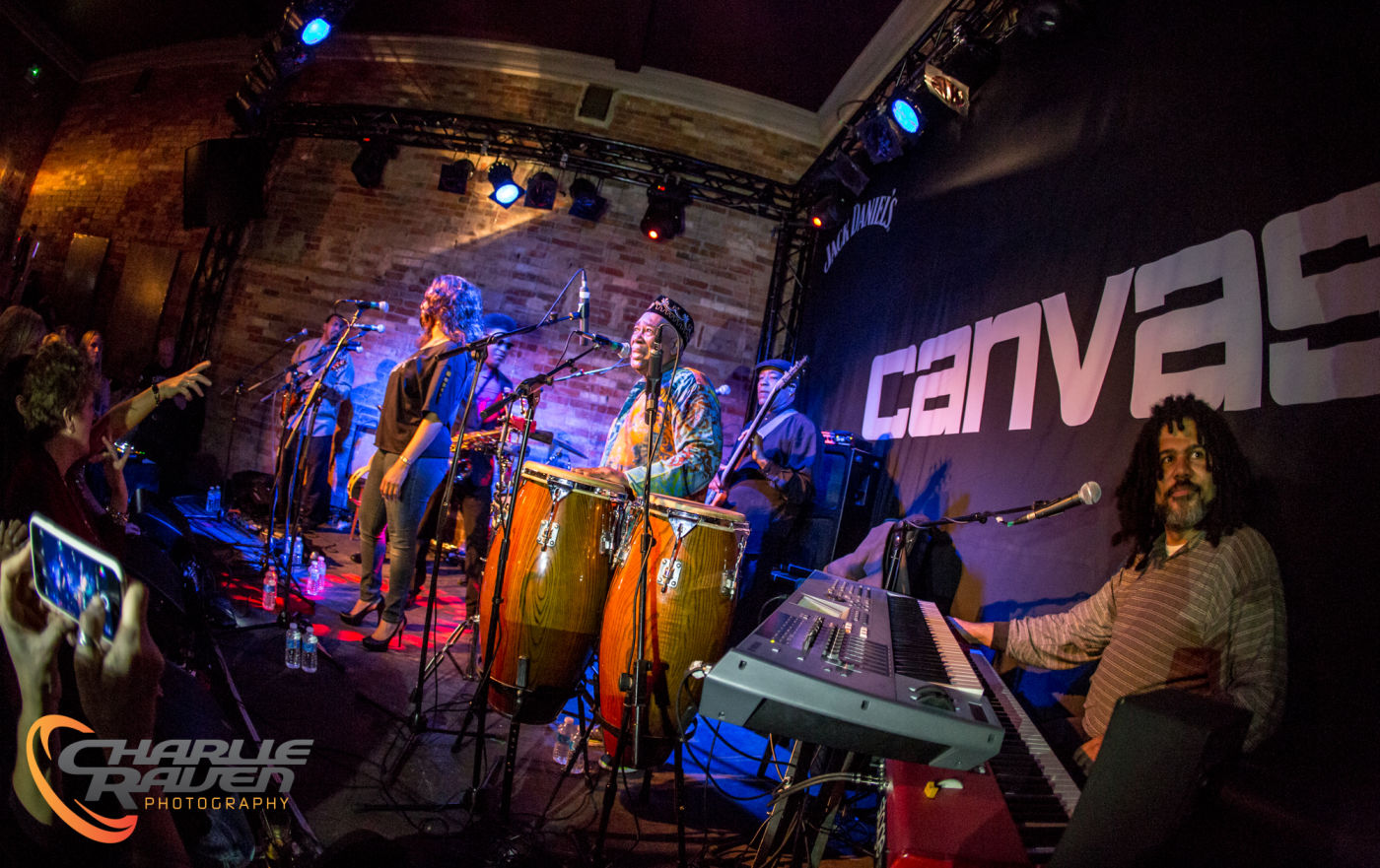 Photographs from Charlie Raven Photography.