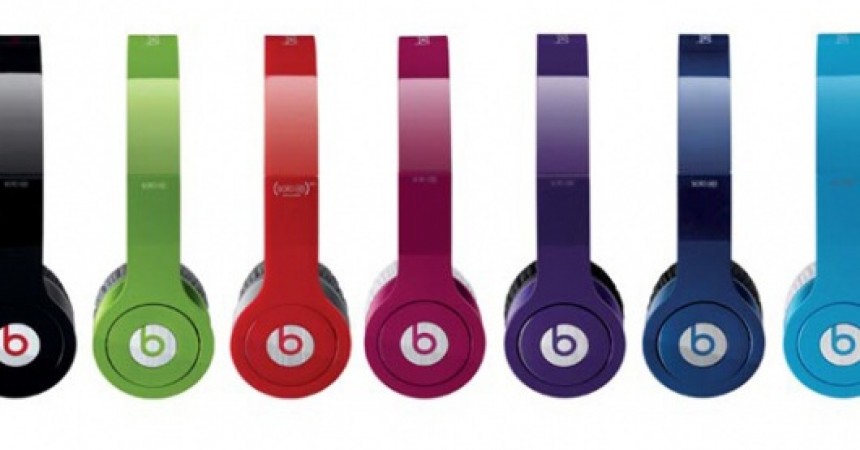 Apple to Buy Dr. Dre's Beats
Tech giant Apple is in talks with headphone maker Beats Electronics in a bid to buy the firm for $3.2 billioN, which would be a record buy for the iPhone maker. The deal would see Apple takeover the Beats music streaming service, as well as the headphone manufacturing arm. This deal could be announced as close as next week.
A takeover of Beats, started by music producer Jimmy Iovine and rapper Dr. Dre in 2008, would mark a big shift in strategy for Apple, still trying to climb over rising competitors like Samsung. Steve Jobs, Apple's founder, famously transformed the music industry with the release of iTunes and the first iPod over a decade a ago, however, now people are starting to try new ways of  discovering and downloading music, so Apple need to reverse this. Large acquisitions of competitors could help them achieve this.
Having Beats Music streaming service would give Apple extra power against streaming service rivals Spotify and Deezer. Beats Music is a paid subscription service, much the same as Spotify. It would then allow Apple to continue operating it's free iTunes Radio service.
The acquisition would also mean Apple could put Beats with their existing headphones. Beats currently controls 27% of the headphone market and 57% of the market for premium headphones.
Beats also reaches consumers through partnerships with Chryslers, Hewlett Packard and HTC. This deal, in cost, makes the $404 million spent on NeXT computers in 1996 look tiny. It's also great news for Beats, though, as the company was only valued at $1 billion eight months ago. The sale would also make Dr. Dre the wealthiest rapper of all time.
Tim Cook, earlier this year, said that the company was sitting on a cash pile of $133 billion that it was not utilising. 'We have no problem spending 10 figures for the right company, for the right fit that's in the best interest of Apple in the long-term. None. Zero,' he said.
We will have to wait and see if this exciting new deal will materialise next week.
Picture: A Beats/Apple concept. Source: cultofmac