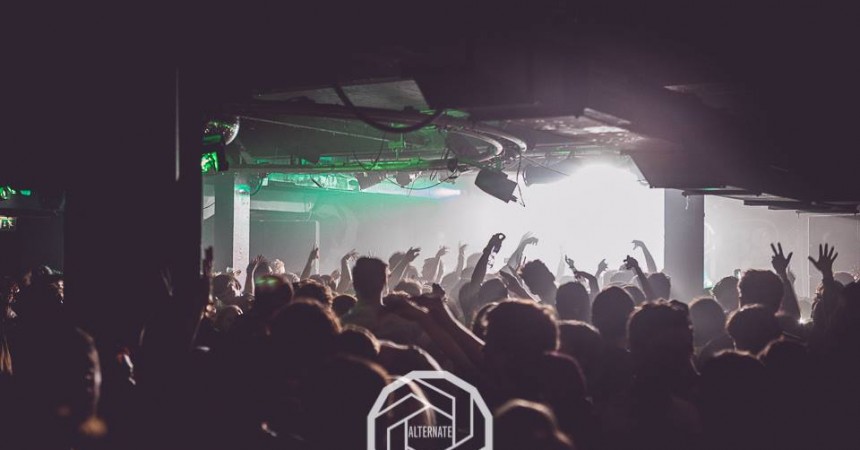 Alternate Returns To Bristol
Alternate returns to Lakota & Coroner's Court on Friday 11th March 2016 in Bristol for what is guaranteed to be one of the biggest parties of the year so far. Since their sold-out Bristol debut; a collaboration with Psyched, which included over 30 multi-genre headliners including Artful Dodger, General Levy, Plastician, Jehst, Die & Jenna G, they have since showcased acts including So Solid Crew, Zed Bias, P Money, Hi5Ghost and Caski.
Topping their March party bill is jungle pioneer Congo Natty; a man who has spent a lifetime dedicated to his craft, and a name guaranteed to bring in the heads. His tracks have become staples of jungle sets across the globe, with tracks including 'Junglist' and 'Get Ready' featuring Natty's distinctive vocals and familiar drum arrangements. Nobody in the jungle scene arguably has more pedigree than Congo Natty, who has been performing consistently since the early 90s and, despite his age, is deserving of a top spot on any night.
Song to listen out for: 'Champion DJ' – Congo Natty ft Top Cat.
Equal praise must go to one of the most significant figureheads in underground music, Slimzee. Co-founder of Rinse Fm in 1994 and originally broadcasting from his house, Slimzee will be most remembered for his services to the grime scene, both during its recent reincarnation and first time around in the early 2000s.  A regular at festivals across the UK, grime classics and the most in-demand modern-day cuts are sure to be played. His experience behind the decks means that there are bound to be some absolute gems on show.
Song to listen out for: 'Man Don't Care' – JME ft Giggs.
It is rare you have grime at a night without at least a smattering of garage on offer. In this happy tradition, Wookie and DJ Luck & MC Neat are playing the Coroner's Court Main Room. 'Little Bit Of Luck' was first released in 1999 and despite being played constantly since then, it still begs the reload from punters, every time it's dropped. Similarly, although many people will turn up to Wookie's set to hear him play 'Battle' or 'The Hype', which features Eliza Doolittle, they may be surprised when he departs from his more radio-friendly recent releases and demonstrates his intimate knowledge of the underground garage scene.
Song to listen out for: 'Back Up' – Wookie.
For those disillusioned with the rest of what's on offer, Kahn & Neek can offer a lot more dubplate bass to proceedings. Both are already firm Bristol legends. Kahn's 'Abattoir' was the final track played in a memorable set by Digital Mystikz's Mala at the Deep Medi at Motion on February 5th, and is bound to shut down any party. Expect grime, dubstep and bass cuts mixed masterfully on the Technics 1210s. Anyone who is interested by Kahn & Neek should also watch J:Kenzo, who has numerous dubstep releases alongside more experimental tracks on label Exit Records.
Song to listen out for: 'Percy' – Kahn and Neek.
On the back of a successful Boiler Room, Silk Road Assassins will be bringing their own style of future grime and blade runner-style beats to the Coroners Court. With remixes from Peace and collaborations with Last Japan and OH91, and tracks 'Deadcell' and 'Blacksmiths', Silk Road are sure to bring something different to a night saturated with huge acts. This set is another not to be missed.
Song to listen out for: 'Shaded' – Silk Road Assassins.
Remaining eTickets for Alternate's March Party available at:
https://www.theticketfairy.com/event/alternate-congo-natty-kahn-neek-luck-neat-wookie-11mar2016/
Tickets also available at www.lakota.co.uk/events-tickets, or at the Bristol Ticket Shop.